Article Courtesy of Natalia Gamarra, United Fresh Produce Association .
United Fresh Convention & Expo that took place in Chicago last June 10-12, really showed their members and the whole industry that "change is here." Decision maker leaders in the industry from different segments of the supply chain, including retailers, wholesalers, growers, shippers, fresh cut processors, foodservice, cold chain, domestic and international were enthusiastic to see what the show had to offer.
Those who attended in the past, might have noticed new events added to the show such as the Partner X-Change, which paired buyers and vendors in a speed dating style format. This "B2B" event was the most appealing to the retailers, selling out in less than a month when annouced!
Another addition that was a total success was EATS. Attendees joined with customers and colleagues for lunch right on the expo floor where they were able to choose from four menus, each featuring produce items incorporated into entrees and beverages, providing great taste and opportunities to try sponsors' products. No need to leave the expo to have a lunch meeting!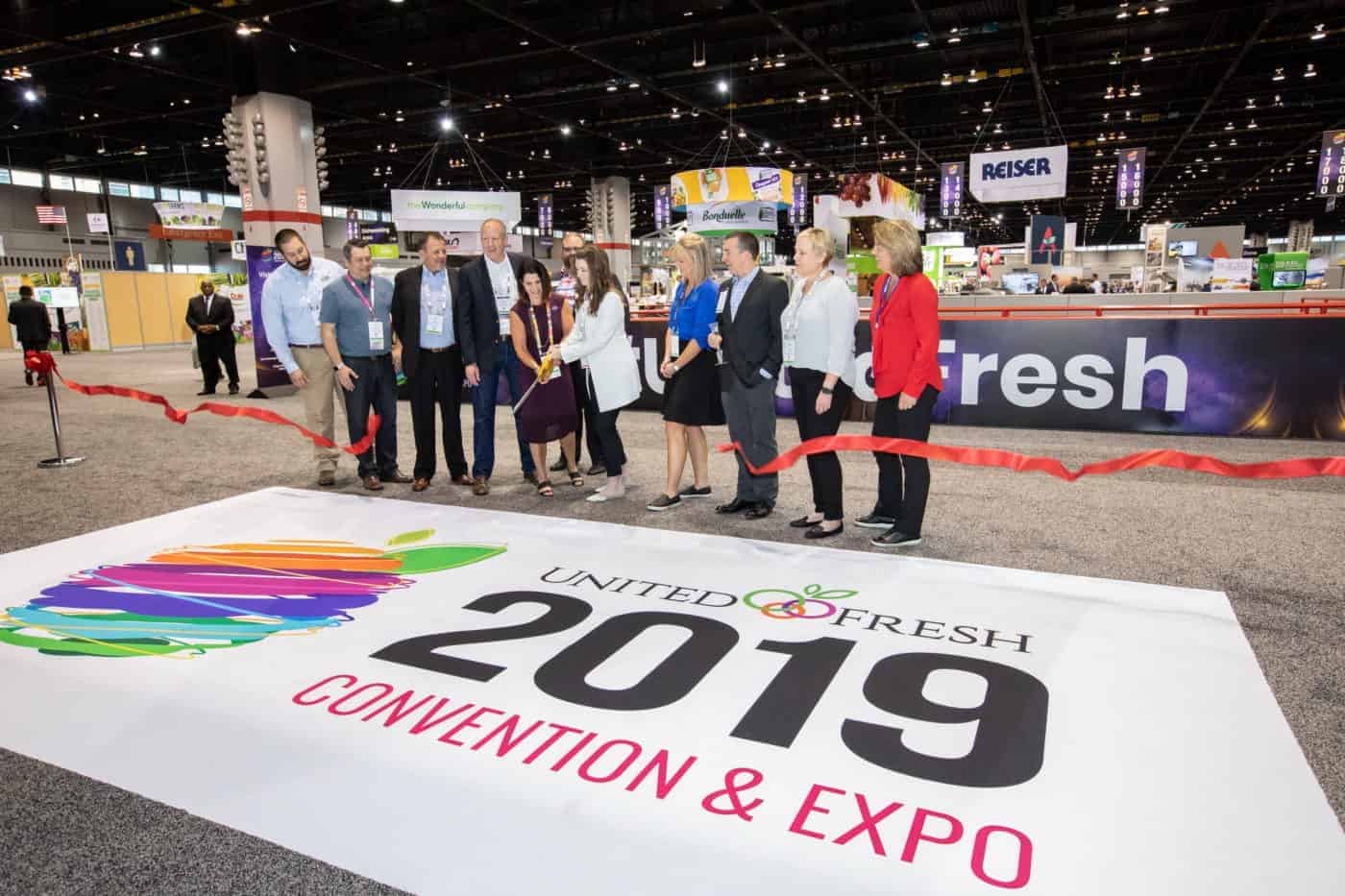 United Fresh developed a variety of programs and resources relevant to the international community and attracted a greater global audience, featuring attendees from 32 countries, to their events and trainings.
This year, the association made sure to highlight some of the international activities at show including: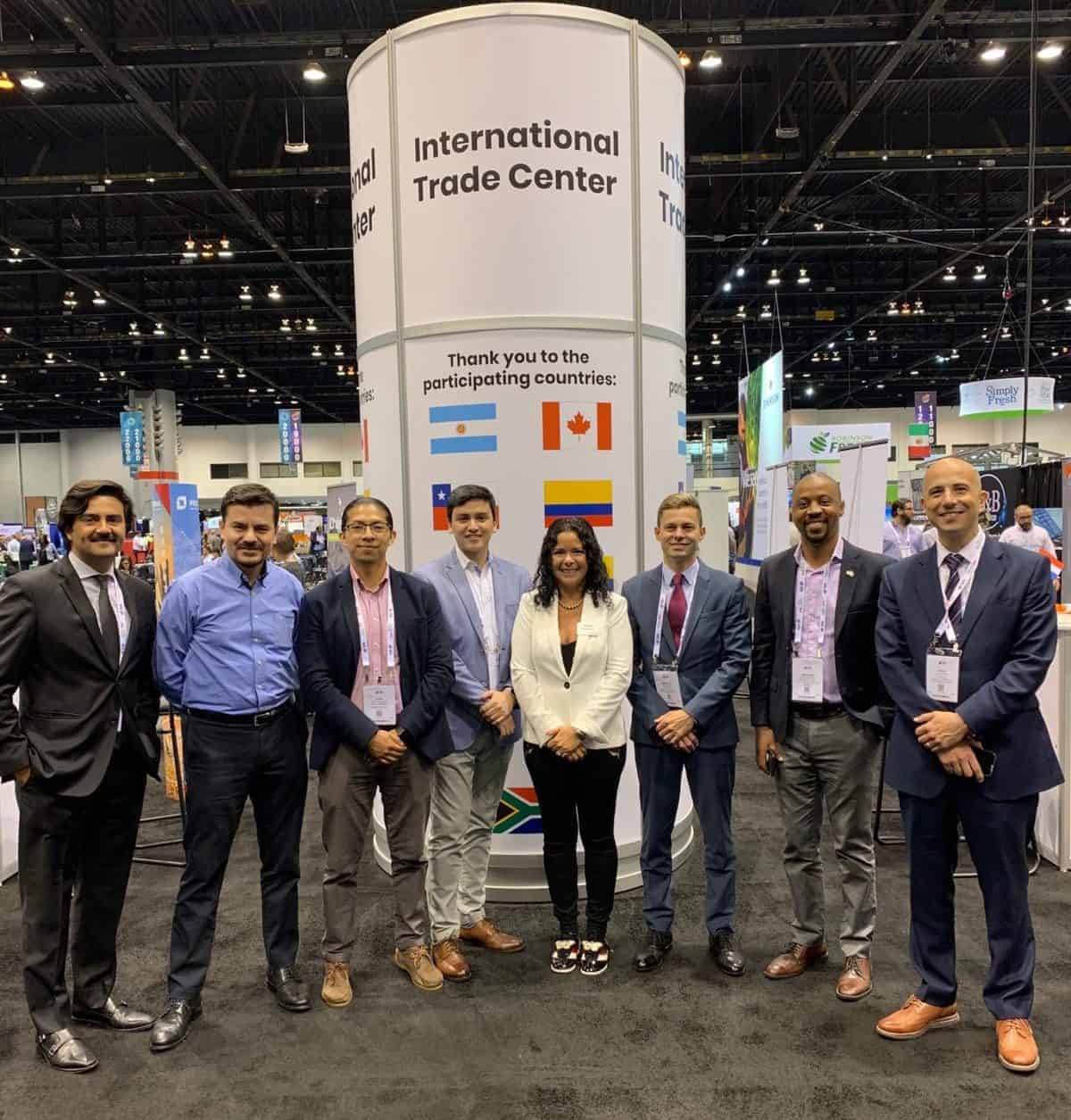 International Trade Center
Attendees had the opportunity to change the way they do business internationally at the International Trade Center. They met with representatives from embassies and consulates around the globe to discuss import and export opportunities, activities to facilitate trade and learn about other avenues in which you can partner with the produce industry in these countries. Participating countries were: Argentina, Chile, Colombia, Costa Rica, Ecuador, Guatemala, The Netherlands, and South Africa.
International Community Reception
To continue United Fresh's efforts to be the be the leading association that connects foreign companies to U.S. buyers, international attendees gathered together between drinks and hors d'oeuvres to connect in a more informal and relaxing atmosphere. Between the attendees were members from, Greenyard/SealdSweet, Panalpina, Sam's Club, Wonderful Company, The Grape Company South Africa, Exportadora Subsole Chile, among others.
Produce Outlook Kick-off General Session Luncheon
Attendees gathered with industry leaders and peers to look at what's ahead for our industry. They hear from a diverse group of industry leaders who forecasted the future of our industry through their unique lens.Among the featured speakers where Jose Antonio Gomez, CEO, Camposol, Rich Gonzales, VP Global Produce Sourcing, Walmart, among others.
The United Fresh Late Night Party
The place where everyone wanted to be and could be after a successful first day at the conference and expo: United Fresh Late Night Party at House of Blues ! People of all nationalities were singing, dancing, and cheering. It was a happy place after all. Thanks to Sunset, Wonderful Citrus, and Windset, sponsors of the event and the United Fresh staff, a must repeat show was so successful, especially when the surprise guest, Steve Augeri, lead vocalist for the rock group Journey showed up on stage.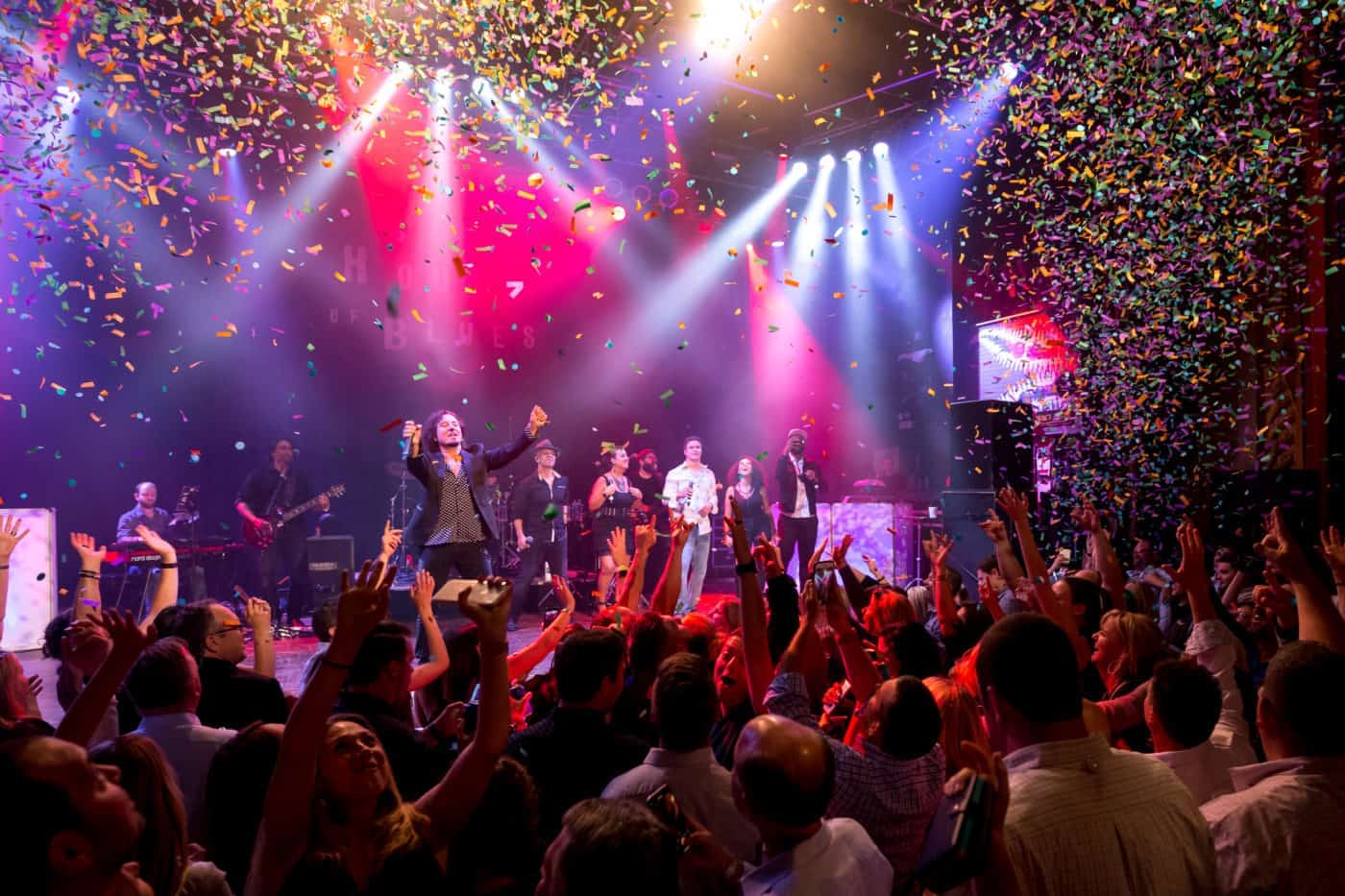 The United Fresh 2019 Convention featured:
More than 5,000 attendees across the fresh produce industry
More than 350 retail and foodservice buyers
26 retail/foodservice companies and vendors participating in the first B2B Partner X-Change
127speakers in general sessions, workshops and discussion groups
32countries represented
280 exhibitors, including 82first-time exhibitors
70school foodservice directors feeding more than 600-millions children in the last school year
Next year in San Diego, United Fresh will continue to build and feature these expo floor attractions, providing exhibitors multiple high-traffic locations around the expo.
The United Fresh 2020 Convention & Expo will be moving to the San Diego Convention Center next June! The San Diego Convention Center is a beautiful venue that will accommodate industry members looking to grow the impact for the fresh produce industry after a great run in Chicago. Remaining committed to build the strongest fresh food industry exhibition platform for companies to achieve their business goals and drive innovation for industry growth.
Mark your calendar and subscribe to stay in the know about the show #unitedfresh2020 www.unitedfreshshow.org
Natalia Gamarra M.S.M., is Manager, International Member Relations at United Fresh Produce Association.