H-E-B expanded its footprint in Montgomery County and opened its newest location H-E-B Harper's Trace on Wednesday, December 4.
Located at 10200 Highway 242, the 102,000-square-foot store will offer residents a world-class, spacious shopping destination with a pledge to deliver unsurpassed freshness and quality at affordable prices.
Jamie Lee, an 18-year H-E-B Partner who started as a bagger while attending Sam Houston State University in Huntsville, brings a successful record of leadership to H-E-B Harper's Trace. Upon graduation, she began training to lead at H-E-B and has served several stores within the company including Woodlands Market, Spring Market, TC Jester, and Grant Market.
"This area historically has had few grocery options and I'm thrilled to be at the forefront of bringing H-E-B to Conroe and Woodlands area residents," said Lee. "I will lead the new store's team with a focus on the best interests of the community and customers.
Local Healthy Food Choices at H-E-B Harper's Trace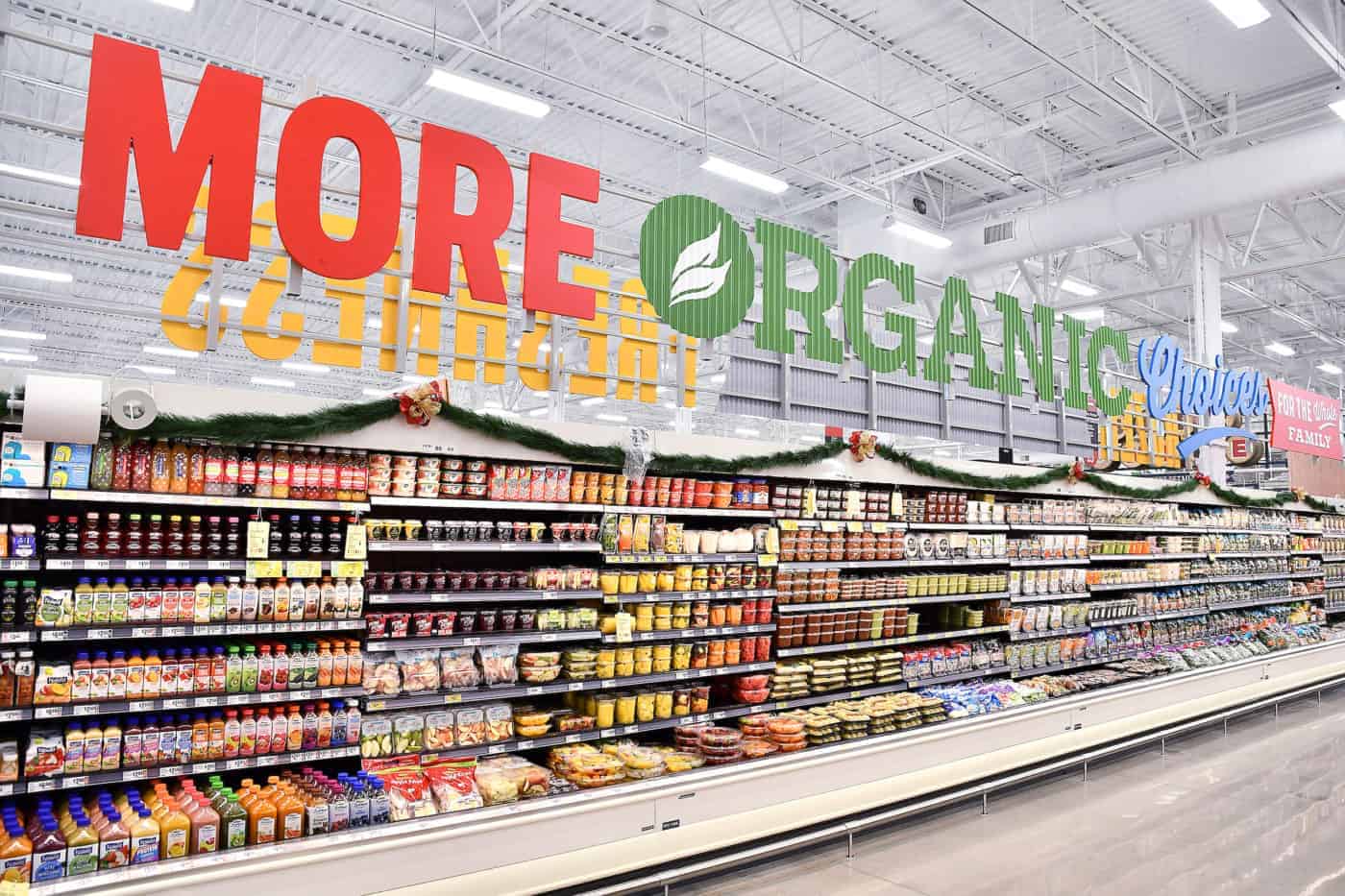 H-E-B Harper's Trace will serve as a quality living source that supports healthy eating on a budget. The store will feature hundreds of H-E-B Organics options and its H-E-B Select Ingredients, a line consisting of H-E-B brand products that exclude unwanted ingredients like high fructose corn syrup and artificial flavors.
Across this expansive store – from local produce to the fresh meat market to the freezer section – shoppers will find more offerings for less, and unsurpassed freshness, quality, and variety.
Other special features for the community, include:
Largest Assortment of Texas-made products – from jams and sauces to chips and spreads – and also Texas-grown tomatoes, greens and citrus.
Fully-stocked Healthy Living department featuring bulk foods, including nuts, grains, dried fruits, and snack mixes, as well as vitamins, natural beauty products among others.
Made in-store palate quenchers, including freshly squeezed juices and freshly made guacamole.
Fresh Seafood Market equipped with a fresh assortment from around the world, delivered 7 days a week including Gulf shrimp, Salmon Burgers, and Seafood Steaming Service.
Fresh Meat Market offers natural and prime meat cut in-store by certified meat cutters, as well as 100% pure beef ground in-store daily.
Full-service Scratch Bakery and Tortilleria that offers a wide selection of artisan bread baked fresh daily, fresh tortillas, large varieties of decadent desserts, pastries and custom cakes.
A Cheese Department that overflows with more than 350 specialties, local and imported cheeses.
The Wine and Beer Selection features more than 2,100 bottles of wine and 350 beers on hand.
The new H-E-B Fuel Station and Car Wash offering competitive fuel prices on all grades of gasoline will be regularly staffed 6 a.m. – 11 p.m.
A friendly pharmacy staff with a convenient drive-thru option for all your pharmaceutical needs.
Related Article: H-E-B Acquires Favor Delivery to Become the Digital Retail King in Texas
Engaging Food Conveniences
H-E-B Harper's Trace will offer the smoky goodness of H-E-B True Texas BBQ. The all-natural 100 percent Angus, USDA beef is smoked daily with Texas oak wood, on location for at least 14 hours.
H-E-B Curbside is designed to save customers time while offering all the products available in-store. H-E-B's personal shoppers will hand pick all grocery selections and deliver them to the car curbside area at the scheduled pickup time.
For home delivery, H-E-B Harper's Trace offers the service through partnerships with Favor, Shipt and Instacart.
H-E-B Harper's Trace Photo Gallery