The Cardenas Markets Foundation kicked off Hispanic Heritage Month and celebrated Mexican Independence Day by hosting its 18th Annual Fundraising Golf Tournament on Thurs., Sept. 15, at the Pacific Palms Resort in the City of Industry.
The festive event raised a record amount of over $825,000, primarily to support the Cardenas Markets Foundation scholarship program in addition to its health, children's well-being, and hunger relief initiatives.
Tournament participants enjoyed 18 holes of scramble golf tournament play, longest drive, and closest-to-the-pin competitions alongside live music, folkloric dancers, and an abundance of samplings throughout both golf courses.
"Events of this magnitude come to fruition through the generous support of our vendor community, and we are so grateful for their ongoing support," said Adam Salgado, Chief Marketing Officer for Cardenas Markets and President of the Cardenas Markets Foundation. "The event was especially meaningful as we came together to raise funds for our future leaders while also honoring the kick-off of Hispanic Heritage Month," Salgado added.
Meet the 59 Cardenas Markets Foundation Scholarship Recipients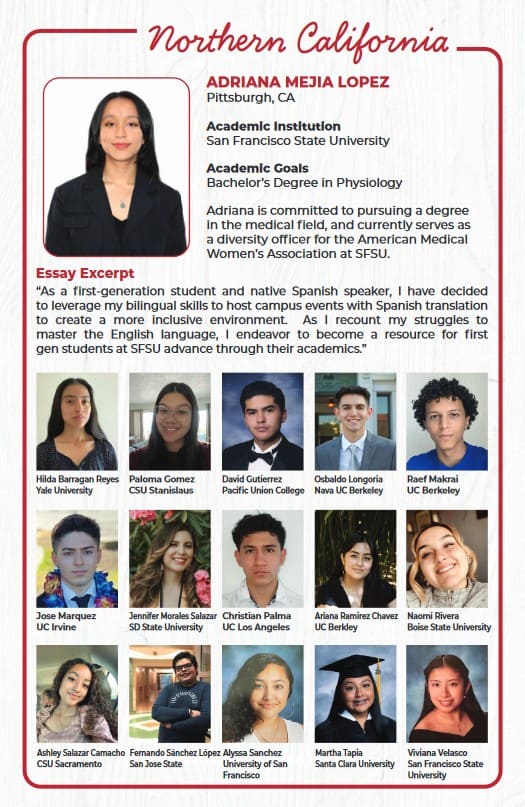 In its 2022 Scholarship Report, the Cardenas Markets Foundation announced that it received 266 applications from students residing in the areas where Cardenas Markets operates. They looked at a wide variety of factors, some more easily quantifiable than others, to select recipients from different backgrounds and levels of leadership.
Related Article: Cardenas Markets Joins in The Celebration of Hispanic Heritage Month
This year, students from California, Arizona, and Nevada had the opportunity to apply for support that helped ease their financial burden. The Cardenas Markets Foundation selected one recipient on behalf of each Cardenas Markets store location for a total of 59 scholarship recipients.
"All of my life, I had to overcome adversity. As a kid, I had to adapt and grow up fast, from living in underprivileged communities where gang violence was rampant to being homeless. I draw upon these past experiences which fuel my desire to revitalize underserved communities," said Rosendo Cervantes in his essay. He is one of 59 scholarship recipients pursuing a Bachelor's degree in Urban Studies to become an architect and urban/regional planner with the goal of improving the quality of life for those living in disadvantaged communities.