The 2022 NGA Show opened last Sunday, offering more than 50 educational sessions and 100 speakers discussing issues facing food retail during the three-day conference at the Caesars Forum Convention Center in Las Vegas, with strong retailer and wholesaler attendance.
The show kicked off with "Innovation Through the Eyes of the Independent Grocer," presented by the Tomorrow Group and featured Neil Stern, Good Food Holdings LLC CEO. This session launched a partnership between NGA and the Tomorrow Group that will deliver content throughout the year focused on total store innovation and helping NGA members transfer insights into real-time business development and growth.
During the Opening Session, Greg Ferrara, NGA president and CEO, recognized NGA's 40th-anniversary taking place this year and delivered a message of looking forward. "We have heard from many of you about the challenges and pressures you continue to face, including wrinkles in the supply chain and an acute labor shortage, and how you have partnered with NGA to find support and solutions. But that has not stopped you from maintaining a vision for the future – always forward-looking – always planning how you can best support your teams, strengthen your businesses and enrich your communities," he said. "Perhaps the most important part of your future is your people, which is why it's so crucial to invest in them, to nurture them, to empower them as the next generation of leaders of our industry."
The opening session also saw the passing of NGA's board chairmanship from Cub Foods CEO Mike Stigers to Sendik's Food Markets owner Ted Balistreri, who outlined NGA's fight for antitrust reform to level the playing field and ensure existing law is enforced, so power buyers follow the rules.
The day closed with the Opening Keynote address – sponsored by The Kraft Heinz Company – by former New Jersey Gov. Chris Christie, who discussed the country's economic and political landscape and its potential impact on independent community grocery operators.
Photo Gallery of the NGA Show 2022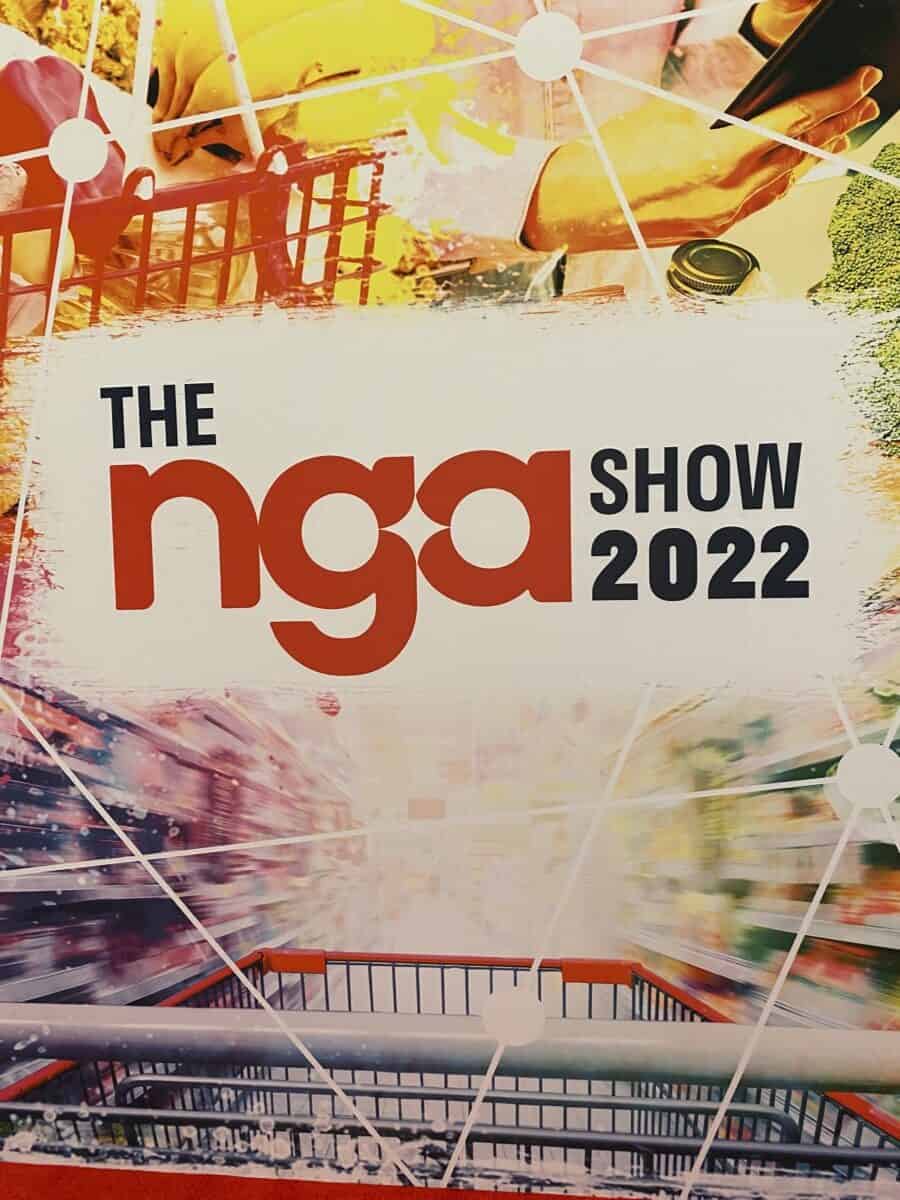 With more than 200 exhibitors and sponsors, retailers and wholesalers discovered products on the expo floor covering the entire spectrum from store design to innovative food products and everything in between on Monday.
This year's event also featured the World of Latino Cuisine pavilion, which ran a full schedule of culinary demonstrations on the show floor presented by world-renowned chefs. Retailers were given a front-row seat to the latest products and information on successfully selling to Hispanic customers, 60 million consumers, and growing.
Alexa Sobsey Wins Best Bagger Championship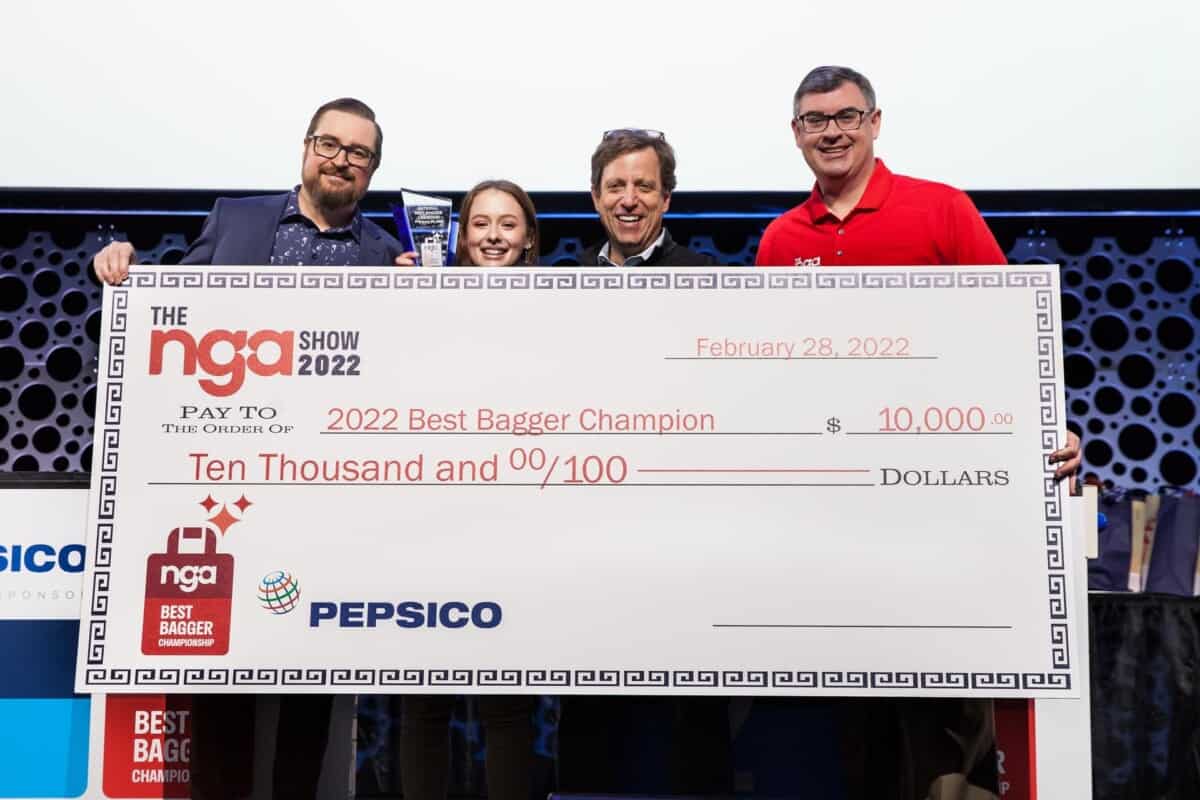 On the event's second day, the National Grocers Association hosted its traditional Best Bagger Championship, sponsored by PepsiCo. The 2022 Best Bagger Champion trophy was won by Alexa Sobsey of Nugget Markets (California).
"Bagging is an essential part of a positive customer experience at grocery stores in communities across the country. While often overlooked, bagging is the last impression left upon a customer when they leave a store and head home," said Ferrara. "It was great to see these baggers compete once again during The NGA Show. It's always a rewarding experience to get together and celebrate our industry with this fun and exciting event, especially during the COVID-19 pandemic as America's independent community grocers served on the front lines. I congratulate Alexa on her victory, and I'm already looking forward to 2023 when we will be back in Las Vegas for another outstanding event!"
The results of the competition were as follows:
Winner: Alexa Sobsey, Nugget Markets (California)
2nd Runner Up: Justin Dea, Macey's (Utah)
3rd Runner Up: Destiny Edwards, K-VA-T Food Stores, Inc. (Virginia)
4th Runner Up: Justin Marshall, Kowalski's Market (Minnesota)
5th Runner Up: Morgan Spears, K-VA-T Food Stores, Inc. (Kentucky)
This year's competition featured an executive round that pitted independent grocery's c-suite leaders against each other in a checkout lane showdown for the second time. This year contestants included the following: 
Greg Ferrara, NGA President and CEO
Ted Balistreri – Owner, Sendik's Food Market (NGA Chairman of the Board)
Chris Yemma – Senior Director, Industry Relations + Commercial Communications at PepsiCo
Nisha Patel – Managing Director, Mt.Plymouth IGA Fresh Market
NGA Elects New Board Members and Executive Committee
During the NGA Show, the NGA elected its 2022 Board of Directors and executive committee members.
According to a press release, nine individuals, by recommendation of the NGA Board nominating committee and subsequent vote by the membership, and one appointed individual will serve with the re-elected board members.
The following new retailer members include Richie Morgan, North State Grocery Inc.; Garrett Piklapp, Fareway Stores Inc.; and Paul Rowton, GES Inc./Edwards Food Giant.
Additionally, the board announced these new wholesaler members: Richard Chapman, G&C Food Distributors; Steve Henig, Wakefern Food Corp.; Jay Mitchell, Mitchell Grocery Corp.; Bob Obray, Associated Food Stores Inc.; and Ray Sprinkle, URM Stores Inc.; and these new manufacturer/supplier members: Joe Mueller, the Kellogg Company; and Casey Fannon, National Cooperative Bank.
 NGA also announced the officers appointed to the 2022 executive committee. Those members include Chairman Ted Balistreri, Sendik's Food Market; Vice Chairman Mike Stigers, Cub Foods/UNFI; Treasurer Richie Morgan, North State Grocery Inc.; Secretary David Smith, Associated Wholesale Grocers; and Immediate Past Chair Cheryl Sommer, Kaune's Neighborhood Market.
"I'm grateful to our Board of Directors who have volunteered countless hours to serve our association, particularly as we continue to navigate challenges brought on by the pandemic and return to a new normal," said Greg Ferrara, president and CEO of NGA. "I look forward to working with the Board of Directors to help the organization enhance resources for our members and strengthen the independent supermarket industry."