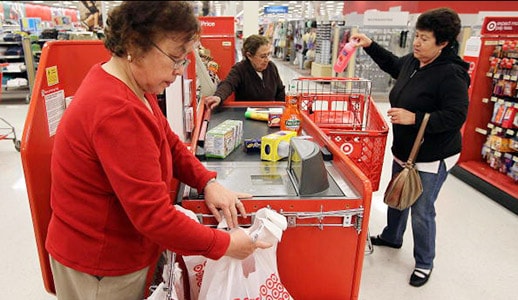 Target announced they will lay off 1,700 employees as part of the restructuring announced last week. This is the first downsizing of a series of cuts planned by the chain for the next two years.
The store also announced that in order to face competition,  the 1,400 available vacancies will go unfilled.
"We know that to compete in this changing retail environment we need to simplify the way we work. We must reduce the complexity and act with a sense of urgency, "the company said.
Although the announcement of the positions affected is difficult, the chain will continue to invest in their business and their team, especially in areas such as digital, customization, analysis and engineering.
The company stressed that their aim is to treat all affected employees "with the respect they deserve," giving each one a comprehensive package that includes over 15 weeks of salary plus additional compensation based on years of service. In addition, they will offer support for relocation, access to free courses and paying their medical coverage over the next six months.
Target last week announced plans to cut thousands of jobs in their workforce during the next two years as part of a program to cut costs by about 2,000 million.
"A cost savings 2,000 million in the next two years Target boost growth and generate higher profits," the firm said in a statement. "Reducing complexity at our headquarters will make us more competitive."
These cuts represent a key point in the revitalization plan designed by the president of Target Brian Cornell, which aims to focus the business on a small number of key product lines and strengthen their online platform to drive sales.