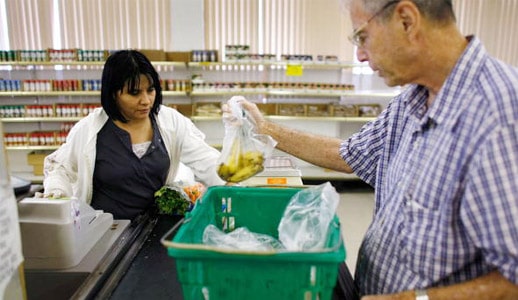 Retail sales in the United States had a decline in February for the third consecutive month due largely to bad weather and snowfall that hit much of the country.
According to the Department of Commerce, retail sales fell 0.6% in February after registering a fall of 0.8% in January.
For analysts, poor weather kept consumers away from the malls. Car sales had its largest decline in more than a year.
According to the report, consumers spent less on restaurants and home improvement stores. In December and January, declines in gasoline prices impacted sales. Sales at gas stations rose last month for the first time since May.
The decline in sales also reflects consumer caution after the economic crisis. Sales fell 1.2% in electronics and appliances shops and the same amount in sales department and discount stores like Walmart. Even restaurants, where business had improved considerably in the last year, reported a 0.6% drop in sales.
The robust hiring in the last 12 months and decline in gasoline prices increased consumer confidence in January and February to its highest level since the recession. But these trends have yet to boost spending this year, a key driver of economic activity
But not everything is bad news. The Department of Labor revealed that the number of applications for unemployment benefits fell by 36,000 to 289,000 reversing the rise last month, which was also affected by the cold.
The economy has faltered a bit in recent months, growing at a much slower pace than the 4.8% that reached past spring and summer.
The growth was only 2.2% in the fourth quarter and a similar modest growth is expected in the first months of this year.