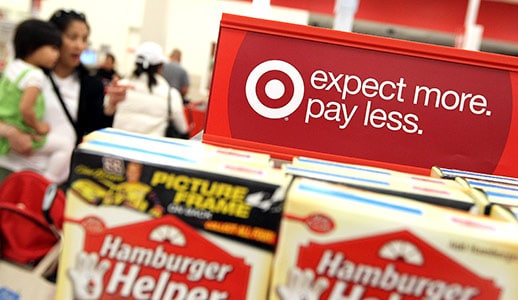 In order to modernize their grocery and consumer products division, Target Corp. hired an industry veteran with over 20 years of experience in this sector.
Anne Dament, who was appointed by the Minneapolis-based retailer, as Senior Vice President of Marketing, has been designed to direct what the company calls a "Target's food business strategic repositioning".
Dament comes from PetSmart, where she served as vice president of services. She previously worked at Safeway as the perishable strategy group vice president.
She began his career in food, as a Supervalu buyer and has worked at ConAgra Foods, Grist Mill Co. and Otis Spunkmeyer.
"My first job was in a grocery store and I had a passion for food since. Joining the team at Target gives me the opportunity to contribute my experience and love of food to the organization in this transformation that is just beginning "Dament said in a statement.
Through this new contract, Target announced that they are reviewing their food business, focusing on six major categories the company believes will better connect with the consumer base.
This includes healthy snacks, coffee and tea, sauces and oils subscription, specialty sweets, wine and craft beer and yogurt and granola.
there is also the opening of offers for the most natural, organic, locally grown and gluten-free options. Most stores should see significant changes in 2016, Target stated.
"We have the opportunity to make eating a reflection of our brand, enhance the shopping experience and make Target a food destination for our customers," said CEO Brian Cornell Target in the statement. "Having previously worked with Anne, I know her industry experience and proven ability to revitalize existing businesses make her the right leader to drive our reinvention".