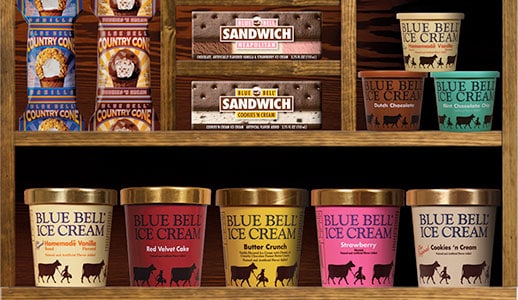 Sam's Club has joined HEB, Kroger, Randalls and Walmart in the withdrawal from their stores of Blue Bell products manufactured in the Oklahoma plant that was temporarily closed.
The decision was taken as a precaution after Blue Bell announced on Monday it was closing the Oklahoma production plant  due to listeria contamination.
Last month, the dairy company issued a voluntary recall after listeriosis contaminated ice cream  were linked to three deaths in a Kansas hospital.
The foodborne disease was traced to a production line in Brenham, Texas, and later to Broken Arrow, Oklahoma.
Walmart spokesman, Brian Nick, stated that they, like Sam's Club, stopped selling only the brand's products manufactured in the Broken Arrow, Oklahoma plant.
Walmart and Sam's Club continue to sell Blue Bell products produced in other facilities.
Meanwhile, the Texas supermarket chain HEB also decided to withdraw Blue Bell ice cream from their shelves.
HEB, which has more than 300 stores in Texas and northern Mexico, said the decision was a "precautionary measure due to concerns about food security".
The chain said it is working with the Blue Bell company, also based in Texas, to replenish stocks.
Gene Grabowski, Blue Bell spokesman, said the company respected and understood the decision. Blue Bell on Friday suspended operations at its plant in Broken Arrow, Oklahoma, where authorities initially had linked it with contaminated ice cream.
The company recalled products processed at this and a Texas facility that had been linked with three related illness' deaths.