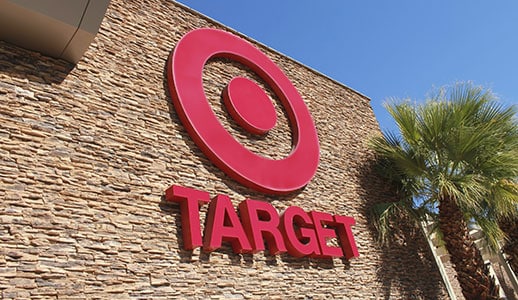 Target's efforts to improve their operations, transform their image and modernize its selection of products are proving successful.
The Minneapolis based company reported that in the first quarter which ended on 2 May had sales of $17.119 million, 2.8% above the same period last year, thanks to the Strong sales in the sectors of clothing, home and beauty, while online sales rose 37.8%.
Meanwhile, net profit of the company reached 635 million, 51.6% more than the 418 million earned in the first three months of 2014.
The CEO of the company, Brian Cornell said that these results are very positive because they show early progress on Target's strategic priorities, including strong growth in clothing, home and beauty sales as well as an "almost 40% improvement in online sales and increased online and in store traffic."
"Our purchasing teams focus on providing greater innovation, quality and value to our customers, and we are communicating this renewed focus in both traditional and online channels," Cornell said. "While the results of this quarter are encouraging, we are focused on the work ahead of us as we transform ourselves to become truly modern and more relevant to our retail customers."
According to Cornell, Target is also focusing on a change in the ​​food industry. The retailer is testing ideas to improve the product mix and presentation to make changes starting next year.
"We have an opportunity to attract more traffic and sales in this area that is increasingly specialized and focused on healthy options and a support for wellbeing," Cornell said.
It is estimated that the "Made to Matter" organic product, covering the categories of food, housekeeping, beauty, health and infants, is on track to sell about $1 billion by year end.