Sysco Corporation held a ribbon cutting ceremony to celebrate the expansion of its Sysco Raleigh facilities in Selma, North Carolina. The new space will increase the square footage by 40 percent.
For the facilities expansion, 342 tons of steel, 3,400 yards of concrete, 3,600 yards of asphalt and 36,000 of men hours were used, according to Tom Woods, Sysco Raleigh President.
The expansion project is expected to be completed in August 2019, providing an additional 75,000 square feet to its dry warehouse, 46,000 square feet to its freezer space and more than 24,000 square feet in maintenance. The total footprint in the Sysco warehouse will be 500,000 square feet.
Sysco Raleigh originally opened in 2006 with a little over 130 employees and according to Woods, currently employs "over 380 local residents in a variety of careers, and as we continue to grow, we anticipate adding a number of new jobs."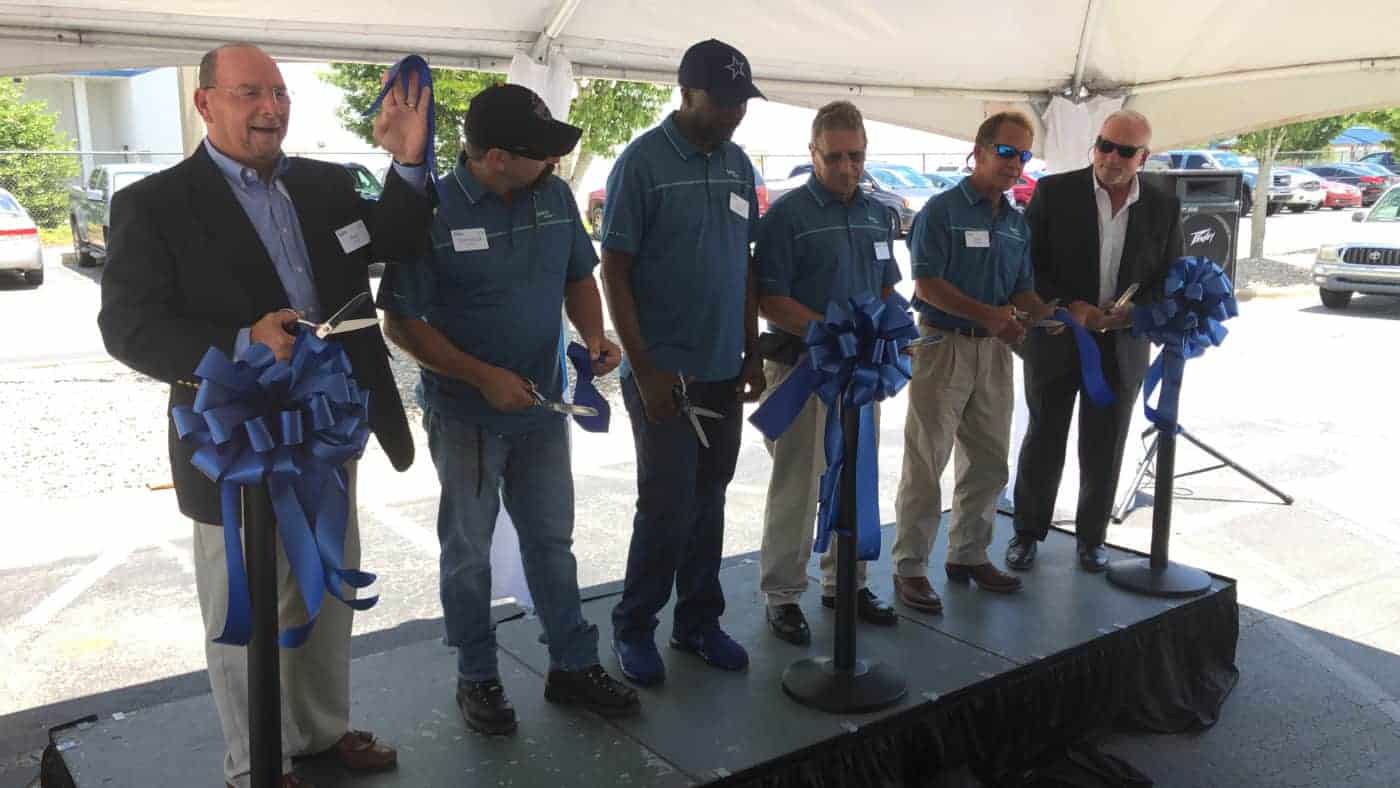 In addition to the new jobs thanks to the growth of Sysco Raleigh, its president told Abasto that the warehouse expansion in Selma will allow them to continue strengthening their services aimed at the Hispanic segment.
"We are extremely excited with the expansion of our facility in Selma," said Woods. "Having the right assortment for the market place is a fundamental pillar of our Hispanic segment strategy. This expansion will allow a more diverse product assortment, which together with our strong focus on the Hispanic segment, will enable us to improve how we serve ethnic restaurants in this area."
Related Article: Sysco's Charlotte Holds First Latin and Italian Food Show
The ribbon cutting ceremony was held on June 21st, at the 1032 Baugh Road Sysco facility in Selma, attended by special guests, the NC Commerce Chief of Staff, George Sherill; Mayor of Selma, Sheryl Oliver; Triangle East Chamber of Commerce President and CEO, Mike Mancuso; and Eric Brownlee, Board Chair Triangle East Chamber of Commerce , employees and other members of the community.
Photo Gallery of Sysco Raleigh Ribbon Cutting Ceremony
"The town of Selma greatly appreciates the ongoing investment that Sysco is making in our town. Without question, it is a shining star in our business community as well as in the global business sector. It is no accident that this facility and other Sysco locations around the world generated over $58 billion in sales as at the end of the last fiscal year. The quality, products and services it delivers are the result of visionary leadership and operational excellence and the nearly 400 jobs it provides our local residents is a boost to our economy and improves the quality of life in Selma and surrounding areas," said Sheryl Oliver, Mayor of Selma.
Sysco Raleigh Vice President of Operations Roy Willard thanked all company employees and praised their "can-do, never-quit attitude."
With more than 67,000 associates, Sysco operates approximately 330 distribution facilities worldwide and serves more than 600,000 customer locations.