The Sweets and Snacks Expo, kicks off this week in Chicago, celebrating its 20th anniversary with more than 800 exhibiting companies and 17,000 industry professionals from 90 countries, according to the National Confectioners Association (NCA).
Sweets and Snacks Expo attendees represent 90 percent of the buying power in the candy category and 75 percent of the buying power in the snack category in the U.S.
This year the focus of the industry's premier event for manufacturers and customers  is a new initiative to provide consumers with information, options and support as they enjoy their favorite treats.
The initiative, a commitment to transparency, portion guidance and consumer education was announced earlier in cooperation with the Partnership for a Healthier America.
"The commitment recently announced by five leading global confectionery companies to create more options in innovative packaging and products, and to educate consumers about how chocolate and candy can play a unique role in a happy, balanced lifestyle, is the first step on our journey to help consumers manage their sugar intake and make informed choices," said NCA President & CEO John H. Downs, Jr.
The confectionery industry and the U.S. consumers
Most people in the U.S. enjoy chocolate and candy 2-3 times per week, averaging about 40 calories per day and about one teaspoon of added sugar per day from confectionery items.

The confectionery industry has a direct economic impact of $35 billion and provides 55,000 jobs in more than 1,000 manufacturing facilities across the country. An additional 410,000 American jobs are supported by the confectionery industry.

Today, about 60 percent of individually wrapped chocolate and candy products contain 250 calories or less. America's leading chocolate and candy companies have recently made a commitment that by 2022 half of individually wrapped chocolate and candy products will contain 200 calories or less per pack.
The companies involved in the initiative include Mars Chocolate, Wrigley, Nestlé USA, Ferrero, Lindt, Ghirardelli, Russell Stover, and Ferrara Candy Company, though Downs pointed out that other companies on the trade show floor are supportive of the direction in which this initiative takes the industry.
The event takes place May 23 through May 25 at McCormick Place in Chicago.
Fini Sweets Has a Surprise In Store for Sweets and Snacks Expo Attendees
Fini Sweets, one of the largest Spanish multinational, sweet manufacturers and distributors present at the 2017 Sweets and Snacks Expo, turned its booth into an impressive candy shop via an original virtual-reality application.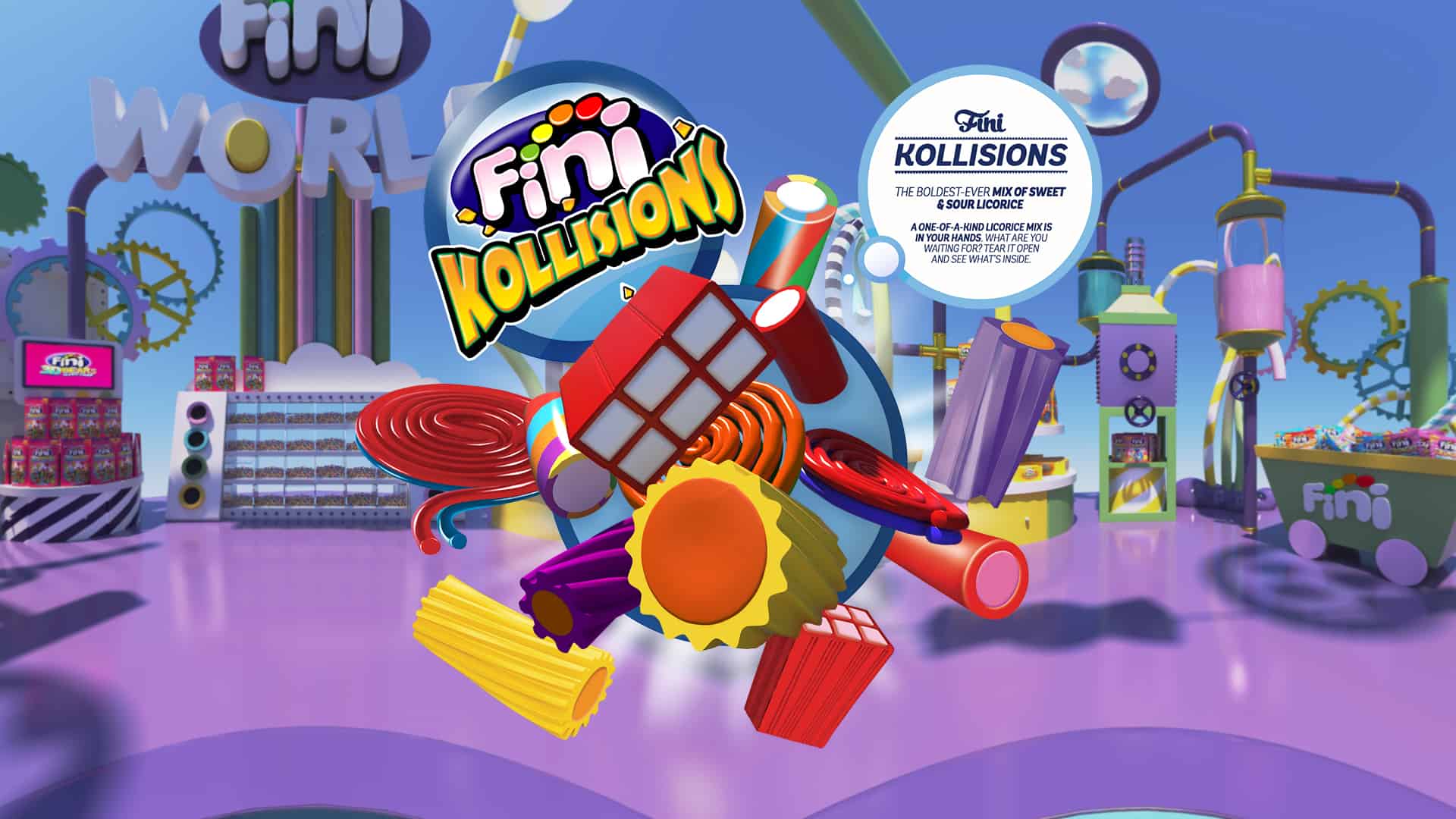 The Spanish company has designed a complete virtual experience to reproduce all of the details of the inside of one of its flagship stores, where customers and visitors can find all of the company's products for the United States.
Booth visitors will have the opportunity to feel like they are in two places at once, at the Fini Sweets Booth #339 at the Sweets & Snacks Expo.
Fini Sweets is welcoming the attendees to come into this fantastic space of licorice trees and the amazing machines of a sweet factory.
This three-dimensional environment, which shows every detail of the company's charismatic points of sale, is the innovative way in which Fini Sweets presents its latest confectionery products and a peak at how the company plans to bring FUN to retail accounts in the U.S.
"Shopping should be a fun experience, we are constantly thinking of inventive ways to engage with shoppers and consumers and we hope retailers see the non-chocolate chewy category as a bright, vibrant, fun and growing segment to leverage in-store and online," said Mike Shinkwin, Vice President of Sales, Fini Sweets, Inc.
Sweets and Snacks Expo 2017 Gallery:
Save
Save
Save
Save
Save