Superior Grocers opened its 71st store in Tulare, California, after remodeling the former Palace Foods Depot at 115 S. West St. The supermarket chain, which operates primarily in Southern California, began expanding into the Central Valley with this new store.
The new supermarket, which opened on Dec. 3, features a large selection of produce, groceries, beer and wine, and fresh meat. Soon they will be adding a full-service kitchen, bakery, and tortillería.
City and county officials attended the grand opening celebration of the new Superior Grocers supermarket, along with dozens of customers who waited along Tulare Avenue from the early hours for the store to open.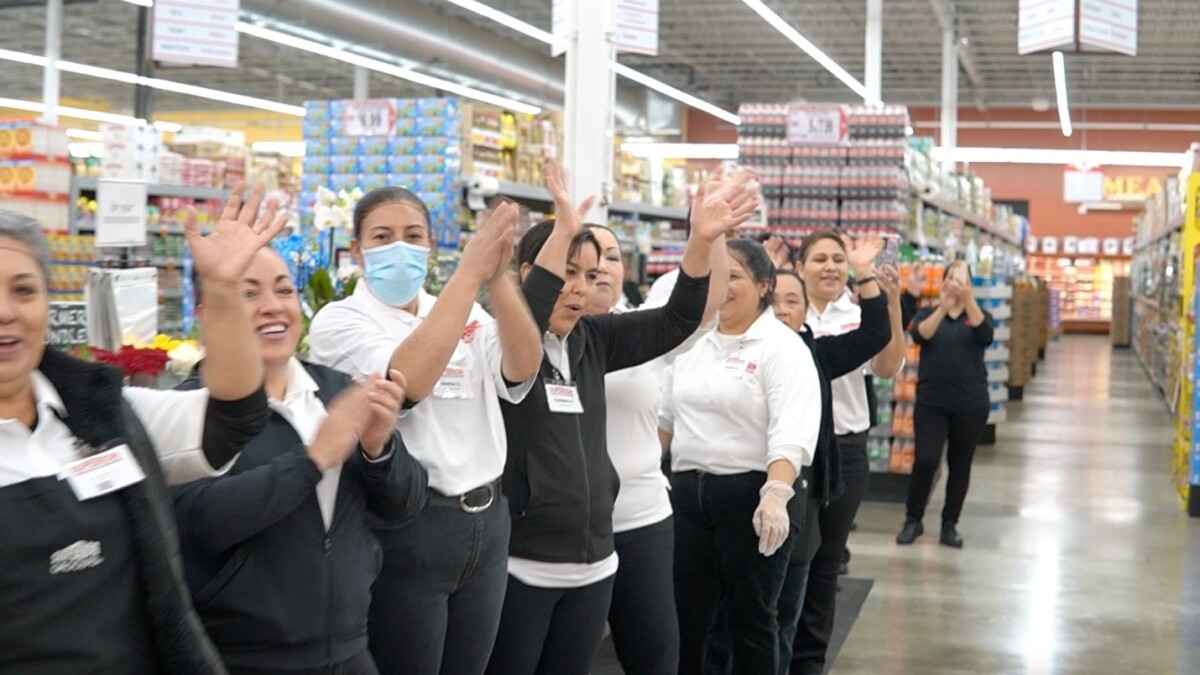 Richard Wardwell, President of Superior Grocers, welcomed the new customers who lined up to enter the new store. Meanwhile, the grocer provided attendees with product tastings and a festive atmosphere in the parking area with music from a local Spanish-language radio station.
Before the ribbon-cutting ceremony, Wardell presented a $3,000 check to Casa de la Abuela, a nonprofit after-school tutoring program in Tulare that offers free classes for at-risk students. Wardell presented another $3,000 check to Tulare City Schools to support early childhood and arts education.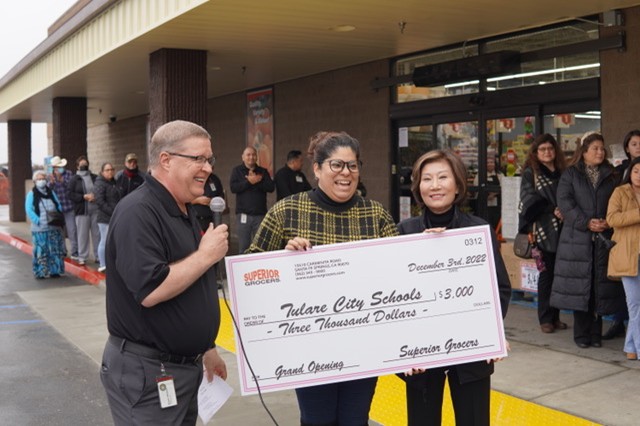 Once the supermarket doors opened, customers filled the aisles, exploring the store and shopping for their favorite groceries.
"We are excited to open and join the Tulare community," Wardwell said. "We are honored to serve the Central Valley with quality, variety, and value as they have welcomed us with open arms."
Superior Grocers is one of Southern California's largest independently owned grocery chains. The company began operations in 1981 with one store and has experienced steady growth for more than 41 years. It currently has 71 supermarkets throughout Southern California and the Central Valley.
In addition to its wide assortment of groceries, produce, meats, bakery, frozen, deli, international foods, and general merchandise, Superior stores also offer a variety of freshly prepared products in the Bakery, Meat & Seafood, Deli Service, and Hot Meals departments.