Nearly 500 robots will be patrolling the aisles of hundreds of neighborhood grocery stores to help identifying hazards like spills and provide reporting that enables quick corrective action.
Ahold Delhaize USA, the parent company of GIANT Food Stores, Martin's and Stop & Shop have elected to bring the robots to nearly 500 of their stores following successful pilots that improved in-store efficiencies and safety.
The robots will join the stores as part of a partnership between Ahold Delhaize USA services company Retail Business Services, and Jabil subsidiary Badger Technologies.
According to Tim Rowland, CEO of Badger Technologies, this major milestone follows a year of carefully orchestrated and successfully completed pilots where Badger Technologies' robots, named "Marty," traversed store aisles looking for spills, obstacles, debris or anything that could impose potential safety risks for customers and store employees.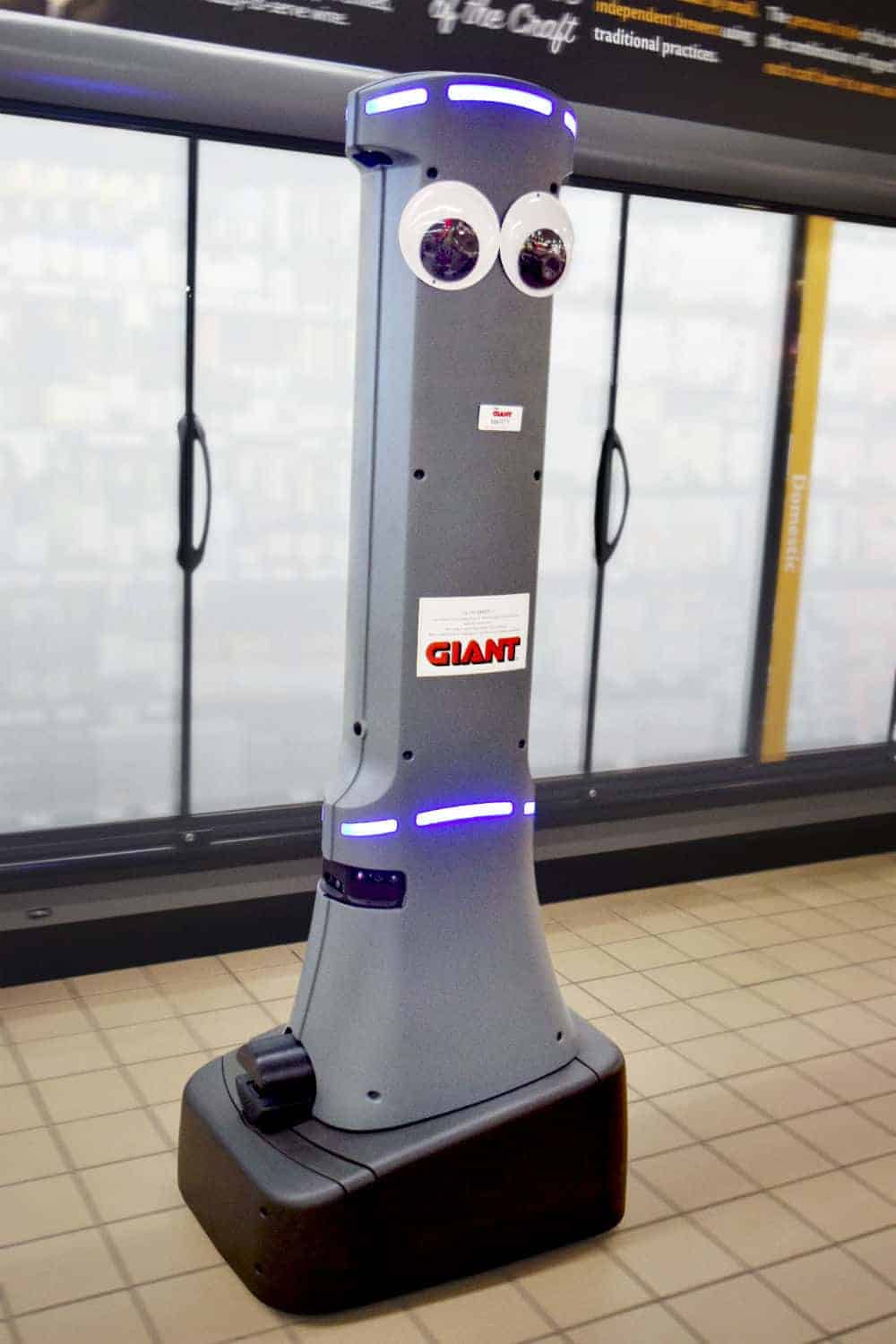 Marty won't replace employees, said GIANT spokeswoman Ashley Flower. The robots' efforts free up associates to spend more time serving with customers.
They are equipped with navigation systems, high-resolution cameras, a multitude of sensors and powerful software.
"As part of our continued focus on technology transformation, we're pleased to support one of the most significant deployments of robotics innovation in the grocery retail industry," said Paul Scorza, EVP and Chief Information Officer for Retail Business Services.
"Several companies in the grocery retail space have recently begun testing or using in-store robots – something Retail Business Services and the local brands we serve have been doing for some time. We're pleased to support the GIANT/Martin's and Stop & Shop brands as they now lead the industry from test to large-scale usage of robots and to see the benefits the technology continues to drive for their businesses," said Scorza.
The in-store robots were tested and used to identify hazards, such as liquid, powder and bulk food item spills and provide reporting that enables corrective action.
These machines sent real-time alerts to store managers, so issues could be quickly rectified. Additionally, Marty served as mobile data collection system to archive information and images, including date and time stamps, for elevated risk management to help GIANT/Martin's and Stop & Shop improve operational efficiencies.
Additionally, data gathered during the robots' continuous store loops can be extended easily to address out-of-stock, planogram compliance and price integrity issues, said Rowland.
Giant will be deploying Marty to its 172 GIANT Food Stores and Martin's Food Markets stores in waves over the coming months with expected completion slated for mid-2019. Other Ahold Delhaize USA brands continue to test with autonomous robots in select stores.