Reina Meals, the American subsidiary of Postres Reina Group, opened its new facilities in Houston, Texas.
Five years after its arrival to the United States, Reina Meals moved to a new factory, equipped with the latest technology and the latest advances in food safety, which will allow it to multiply its production capacity.
The ambitious project, headed by the new subsidiary manager, Sonia López Giménez, aims to continue strengthening and expanding the Reina brand throughout the continent.
The inauguration of this installation will be a great step for the Reina brand, creating new jobs in the region and contributing to the strengthening of the local economy.
From this factory, which is in a strategic location that can supply the North American and Central American markets, Reina Meals will launch new products that, along with those already manufactured today, can be found in the large supermarket chains in the United States.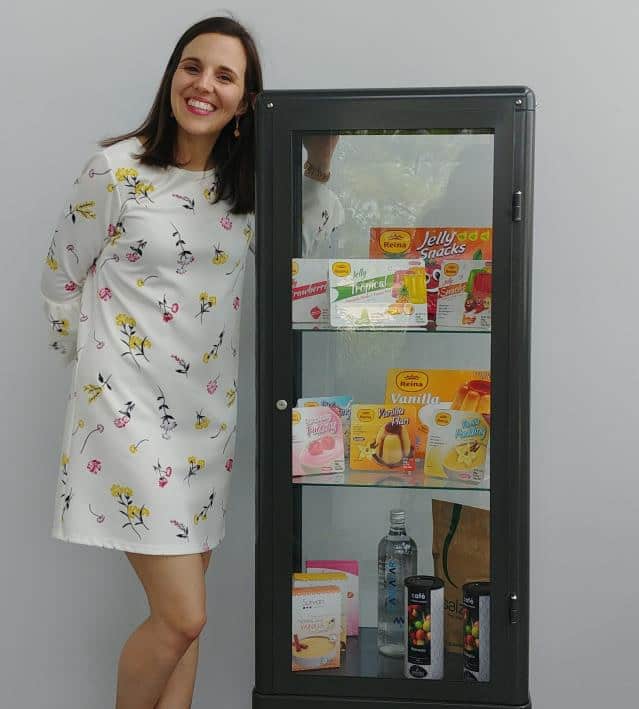 Postres Reina was born in the town of Caravaca de la Cruz, Spain, in 1926, when the artisan Enrique López Bustamante opened a small shop where he prepared desserts, mostly chocolates and nougat.
Due to its quality and flavor, its desserts became known quickly, allowing the business to grow and in 1960, Postres Reina began the industrial production of its pastry products and Christmas sweets.
In 1970, the Spanish family business began the manufacture of dairy desserts, incorporating innovative systems and technology, but always maintaining their traditional recipes.
Together with the incorporation of new generations of the family and their commitment to innovation, Postres Reina expanded its presence in other markets outside of Spain. As a result of this growth and thanks to the help of its American partners, Reina Meals was inaugurated in Houston, Texas in 2013.
In its new facilities in Houston, Reina Meals will be able to expand the production of its flag desserts such as jellies, cakes, puddings, dairy desserts, puddings and chocolate desserts, among others.