The PROPANAMA trade mission that attended the Americas Food & Beverage Show 2022 in Miami for the first time, promoting the products of 16 Panamanian companies, had a successful presence at the trade fair that took place on August 12 and 13 at the Miami Beach Convention Center.
Panama's Investment Attraction and Export Promotion Authority (PROPANAMA) promotes internationally Panamanian companies with products and services that already meet export requirements.
As reported by PROPANAMA, the 16 agro-industrial product companies on the Americas Food & Beverage Show 2022 exposition floor made meaningful connections with new distributors, establishing sales intentions of $1.5 million.
"In that commitment, we have to make a reality the international presence of our Panamanian products, of our exporters, and all the work they do. PROPANAMA makes a planning presence in international fairs like this Americas Food and Beverage 2022, and we accompany them. On this occasion, we have also supported them through a matchmaking session that we organized for them, where they had the opportunity to talk to distributors and brokers," said Yill Otero, director of International Promotion of PROPANAMA.
Related Article: Lesson Learned and Stories Heard: An Appreciation of Hispanic Business Culture
Otero added that they also organized a visit to a local supermarket chain, seeking positioning opportunities for the products of the Panamanian companies that participated in the trade fair.
Photo Gallery of PROPANAMA at the Americas Food and Beverage Show 2022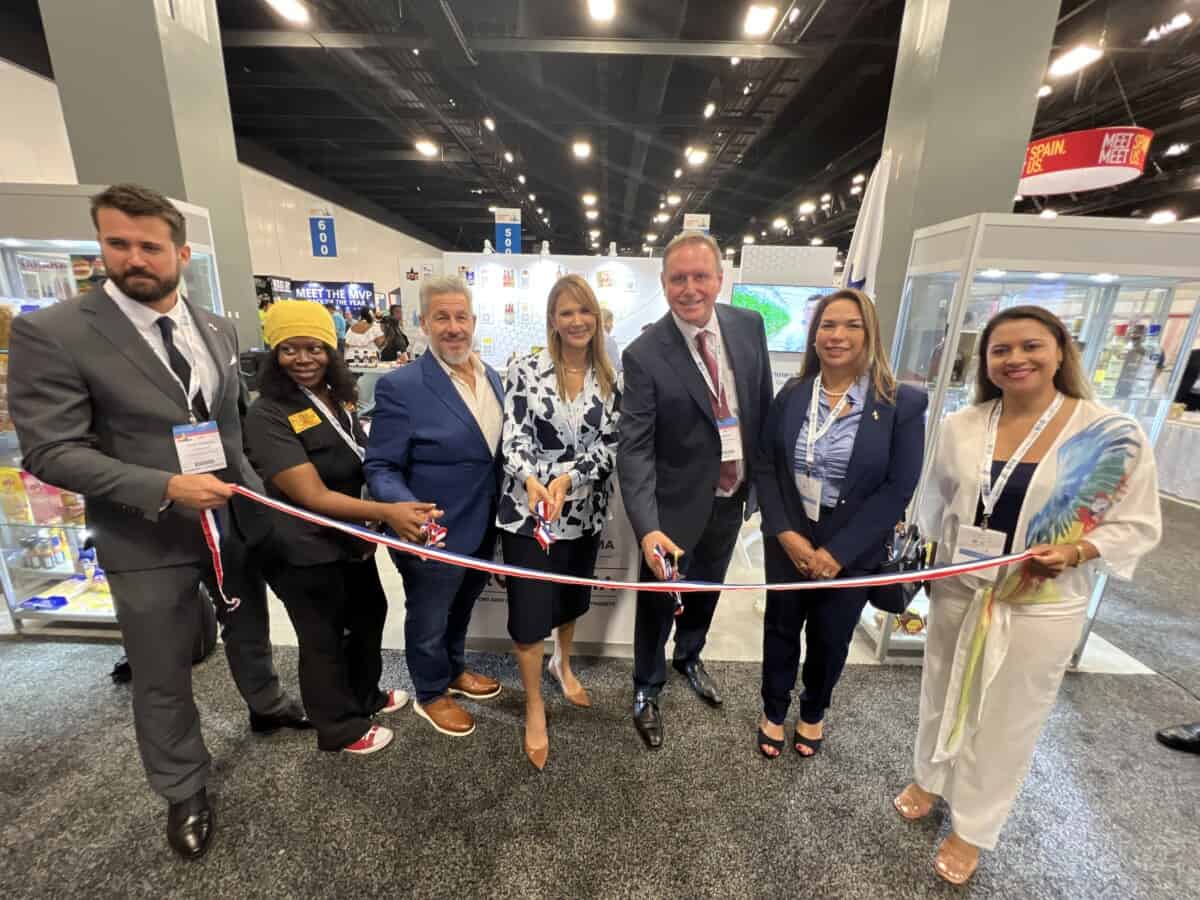 Yelsica Caballero, PROPANAMA's Export Coordinator, emphasized that it is of utmost importance for the government agency to connect distributors with their buyers. She mentioned that Panama's flagship product presented at the Americas Food and Beverage Show 2022 was Geisha coffee liqueur, in addition to craft beers, various hot sauces, preserves, pasta, waters, and juices.
PROPANAMA also took advantage of its visit to Miami to strengthen commercial cooperation ties and signed memorandums of understanding with the presidents of the World Trade Center of Miami and the Panamanian American Chamber of Commerce (PACC), respectively. At that event, the Consul General of Panama was present, Ricardo Gaitán Arrocha and Vivian Calderón, administrative director of the Panamanian consulate, and on behalf of PROPANAMA, Yill Otero, director of International Promotion, Yelsica Caballero, export coordinator, and Travis Taliaferro, export promoter.