Jose Geraldo has been appointed executive director of the National Supermarket Association (NSA), an association that represents owners of approximately 400 independent supermarkets in the New York metro area and other cities throughout the East Coast, announced by the President of the Board Rudy Fuertes.
In making the announcement, Rudy Fuertes said, "I am confident that with Jose's strong leadership skills, his corporate experience, and entrepreneurial outlook, he will be a great asset in assisting the NSA in strengthening our member's position as productive businesses in the communities we serve."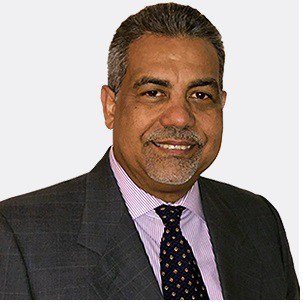 "Being chosen to be the Executive Director of NSA is truly an honor for me. I have been a fan of NSA since its inception and I cannot think of more exciting times to be part of this prestigious organization, given the growth of the ethnic population in the US and the great opportunity it represents to our independent stores in the urban markets," said Geraldo.
Founded in 1989 by Hispanic entrepreneurs, the association has grown dramatically in the last decades and currently provides its members hands-on representation in both the private and public sectors and advocates issues that impact the entire supermarket industry. It also provides outreach services to corporations that want to re-invest in the ever-growing Hispanic market.
In the last decade, the NSA Scholarship Foundation has distributed over two million dollars in educational scholarships to deserving students in the underprivileged neighborhoods served by many of NSA members.
Jose Geraldo is the founder of JGN Foods
Early on in his career, Jose pioneered the first Urban business development initiative in Metro New York for Frito Lay / PepsiCo. Furthermore, he held a series of sales and marketing roles at PepsiCo in the retail and foodservice channels, from Account Manager, Trade Development, Regional Manager, Multicultural Marketing, National Accounts and Food Service Manager to name a few.
As an entrepreneur, he is the founder of JGN Foods, has owned and operated two Independent Supermarkets in the Metro New York / New Jersey area, as well as ventured into the Hospitality business in the Dominican Republic.
Mr. Geraldo's passion for helping others has gained him numerous recognitions and awards. Such as; a proclamation by the Manhattan borough president for outstanding citizenship, a Good Scout award from the Boy Scouts of America for his leadership running a campership to provide summer camp to over 150 underprivileged children in Harlem, N.Y., invited to become principal for a day in a Washington Heights middle school and serving as a positive role model. In 2006, he was honored as a Latino Trendsetter by the Latin Trend magazine. He co-founded the Pepsi Latino Network in PepsiCo and was two times recipients of PepsiCo's Harvey Russell's award for his contributions to Diversity and Inclusion