The owners of Northgate González Market launched "JUNTOS" a campaign to celebrate Hispanic Heritage Month by honoring community and business leaders and donating $40,000 to nonprofits in Southern California.
The newly created JUNTOS Award salutes outstanding leaders who uplift the Hispanic community through their humanitarian and philanthropic contributions.
"It is through these trying times we realize just how much our communities are in need. Many people are out of work and struggling just to put food on the table," said Oscar González, co-president of Northgate González Market. "For the past 40 years, our company has worked side-by-side with the community giving back whenever possible. These honorees inspire and remind us nothing is impossible if we all work together – JUNTOS."
Related Article: Northgate González Market Launches Campaign to Alleviate Food Insecurity
Giving back to the community has been part of Northgate González Market's DNA from the beginning.
Throughout the pandemic, Northgate González Market has donated food to families at drive-thru food banks, to frontline workers in hospitals and fire departments, and has awarded more than $215,000 in scholarships to local students.
The 2020 Honorees of the Northgate González Market JUNTOS Award
Organizations Receiving The Cash Awards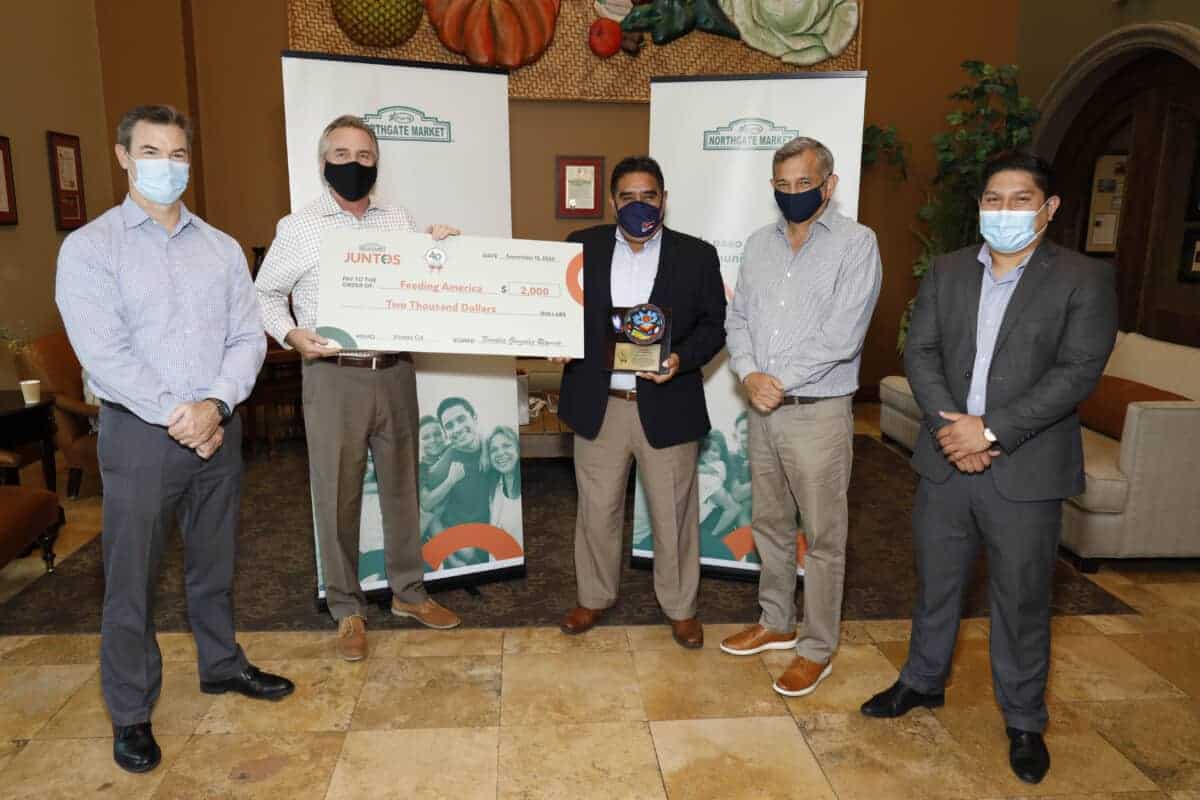 Northgate González Market donated $40,000 to the following organizations: Latino Health Access, America Diabetes Association, OC, Jesuit Restorative Justice Initiative, Rosie's Garage, Lynwood Partners Educational Foundation, UrbanLife San Diego, Harada House Foundation, LA County Fire Dept Foundation, Girasoles En Marcha, San Diego Hunger Coalition, Comisión de Salud Fronteriza México-Estados Unidos, Immigrants Rising, The Domínguez Dream, Feeding America, Latino Equality Alliance, Santa Ana College Foundation, SAC Students for Success Fund, CSUF Foundation, Titan Dreamers and Male Success Initiative, Conexiones Educativas, Immigration Resource Center, El Monte Resource Association, LA Plaza de Cultura y Artes, and LA Music & Art School.