This year, Northgate González Market celebrates the rich traditions of the Mexican holiday Día de los Muertos (Day of the Dead) with events and store offerings including community altars, traveling student art exhibits, fresh marigolds and seasonal decorations, and their famous and authentic pan de muerto at 42 stores across Southern California.
The pandemic has hit the Latino community especially hard, and Northgate González Market understands how important this holiday tradition is for the community, said the company in a press release.
The Hispanic supermarket chain partnered with some of the largest Day of the Dead festivals in Southern California, including Hollywood Forever, and major events in El Monte, City of Bell, and Santa Ana. They're bringing a taste of the traditional holiday foods to these festivals or, as they say, "Una Probadita de Tradición."
"During this special time of year, customers walk into our stores and immediately smell the warm aromas of fresh bread from the Bakery Department and see all of the holiday décors. I love seeing their faces light up," said Northgate González Market Co-President Miguel González. "From candles, papel picado, to tamales and mole, we pride ourselves in helping customers keep these beautiful traditions alive."
Customers can find their beloved pan de muerto at the stores in various flavors: regular sugar, purple sugar, pink sugar, orange sugar, filled with caramel mousse, or even filled with dulce de leche and Mexican chocolate.
Related Article: Integrating Mexican Culture into Your Packaging Design
On altars and in homes, people place marigolds to guide the spirits back home. It is believed the spirits of the dead come back to visit their loved ones. All of the stores at Northgate Market have built altars and have a variety of fresh marigolds available for their customers in pots and bouquets.
On top of the in-store offerings and community events, last month Northgate González Market held its first High School & College Día de los Muertos Art Competition, where more than 80 students submitted artwork depicting the theme, "Keeping Traditions Alive." The 14 finalists now have their artwork being displayed in a traveling art exhibit across Southern California, and, as well, the first, second, and third place winners have their artwork printed on a million reusable shopping bags.
Northgate González Martket Day of the Dead Art Contest Winners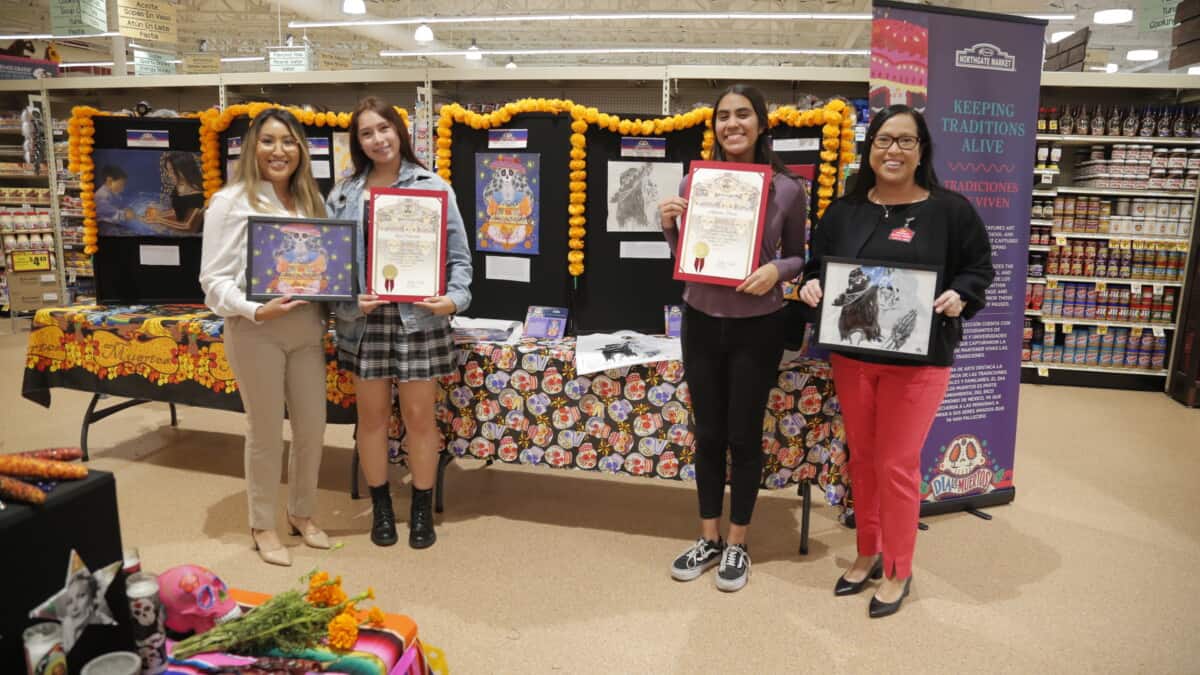 The first-place winner of the Day of the Dead art contest was Itzel Huerta, a 16-year-old student at Whitney High School in Anaheim. Second place was Aiyana Perez, 18 and a student at Fullerton College. The third-place winner was Denise Saldivar, 15 who attends Anaheim High School.
At its new store in South Gate, California, Northgate González Market invited renowned LA-based artist and altar maker Consuelo Flores to build a community altar. Local elected officials and community members signed sugar skulls and placed them on the altar in memory of their passed loved ones. The Norwalk store will also host a community altar.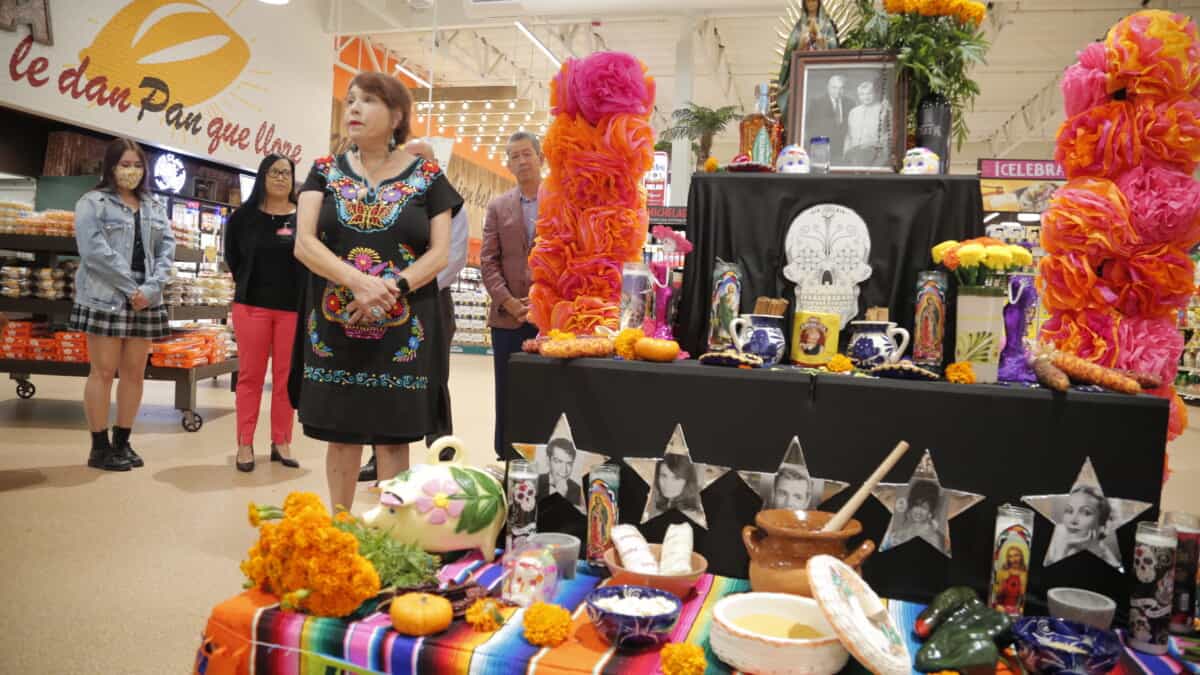 "We love having a grocery store in the heart of South Gate that brings so much to our community. Northgate Market offers our residents fresh produce and ingredients they long for, but also gives back in so many ways from health screenings to cultural celebrations," said the Mayor of South Gate, Al Rios.