The NGA Show 2023, presented by the National Grocers Association and Clarion Events, successfully concluded in Las Vegas with nearly 3,300 grocery industry professionals gathering at the Caesars Forum Convention Center, Feb. 26-28. The three-day annual conference featured education forums, networking, and a sold-out expo hall featuring more than 300 exhibitors of products and services.
Registrations exceeded the pre-pandemic 2020 show, and the event enjoyed its largest attendance since 2017, said the NGA in a press release.
"Thank you to everyone who came – the retailers, wholesalers, manufacturers, and suppliers. This year's show hit new benchmarks for attendance and exhibitor participation, everyone coming together to learn, network, and explore new products and services," said NGA President and CEO Greg Ferrara. "Thanks to all the companies who invested in their future by participating in the show. We look forward to building on this success as we plan our next show for 2024."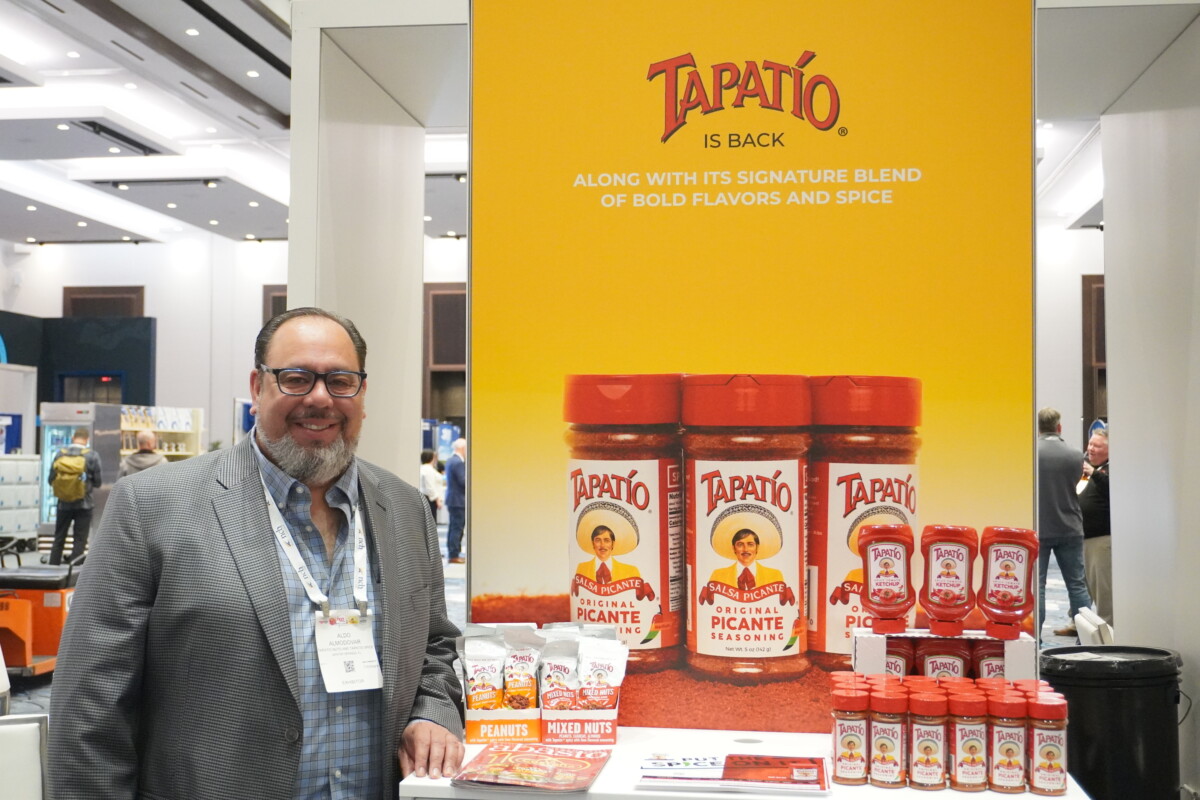 The National Grocers Association and Clarion Events produced the 41st edition of the annual trade show and conference that brought together independent retailers, wholesalers, food retail industry executives, food/CPG manufacturers, and service providers from all over the United States for the three-day event.
Cruz Alvarado, event director of The NGA Show for Clarion Events, added, "We were excited to open the doors to the professionals who feed and nourish America for this year's event. In partnership with NGA, we made several changes based on feedback from our exhibiting and attending customers, providing the retail grocery community with new ways to learn, connect, and network – all designed to help them stay competitive, source new products, and grow their business."
Hispanic Supermarket Ideal Market Receives Peter J. Larkin Community Service Award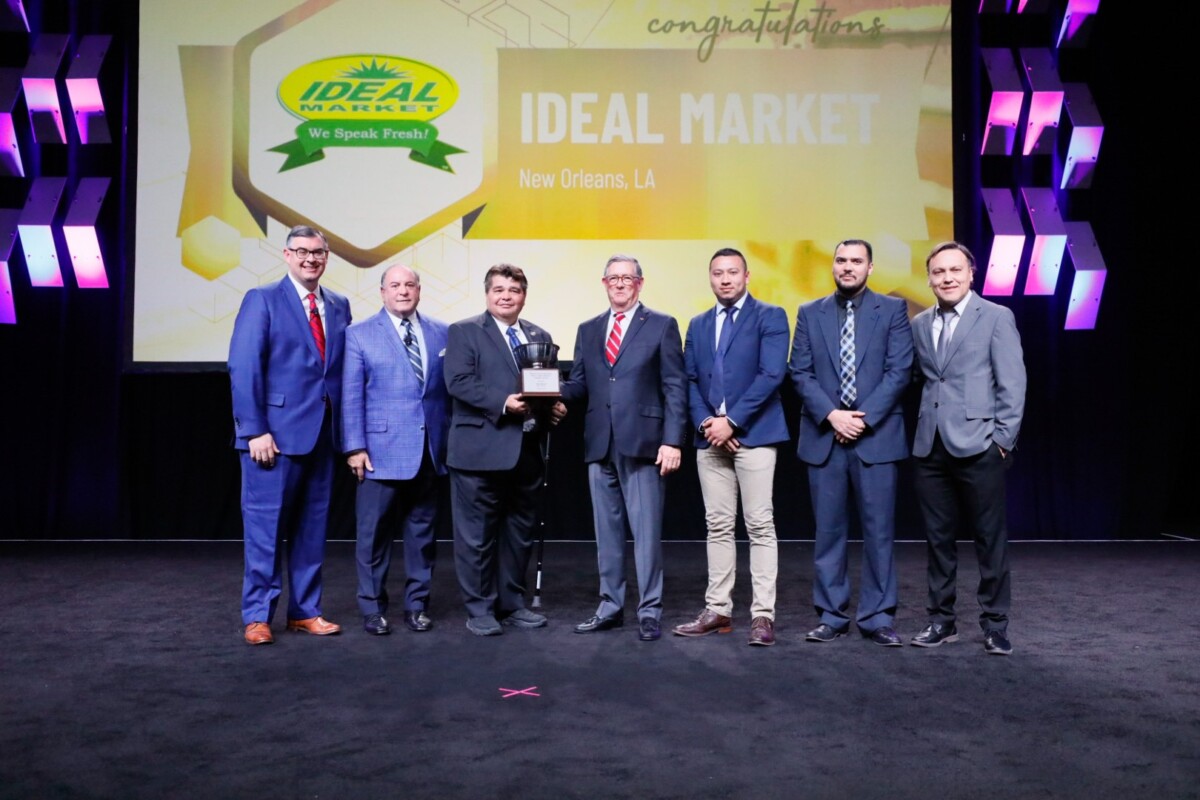 During the opening session of the NGA Show 2023 on Sunday, February 26, the National Grocers Association honored New Orleans-area Hispanic grocery retailer Ideal Market with this year's Peter J. Larkin Community Service Award.
Ideal Market was recognized for its efforts to administer COVID-19 vaccinations and its community outreach in the aftermath of Hurricane Ida.
"Independent grocers are known for their strong commitment to the communities they serve, not only providing food and fresh produce but consistently being there through good times and bad," said Greg Ferrara, NGA president and CEO. "This strong connection was reinforced during the COVID-19 pandemic when Ideal Market was the first to provide free vaccines to the community. Then, during Hurricane Ida, they were the only grocery store chain in the area that kept their doors open, ensuring the community was fed during challenging times. This award showcases the very best of our industry and it's an honor to be here at The NGA Show to present this award to Ideal Market."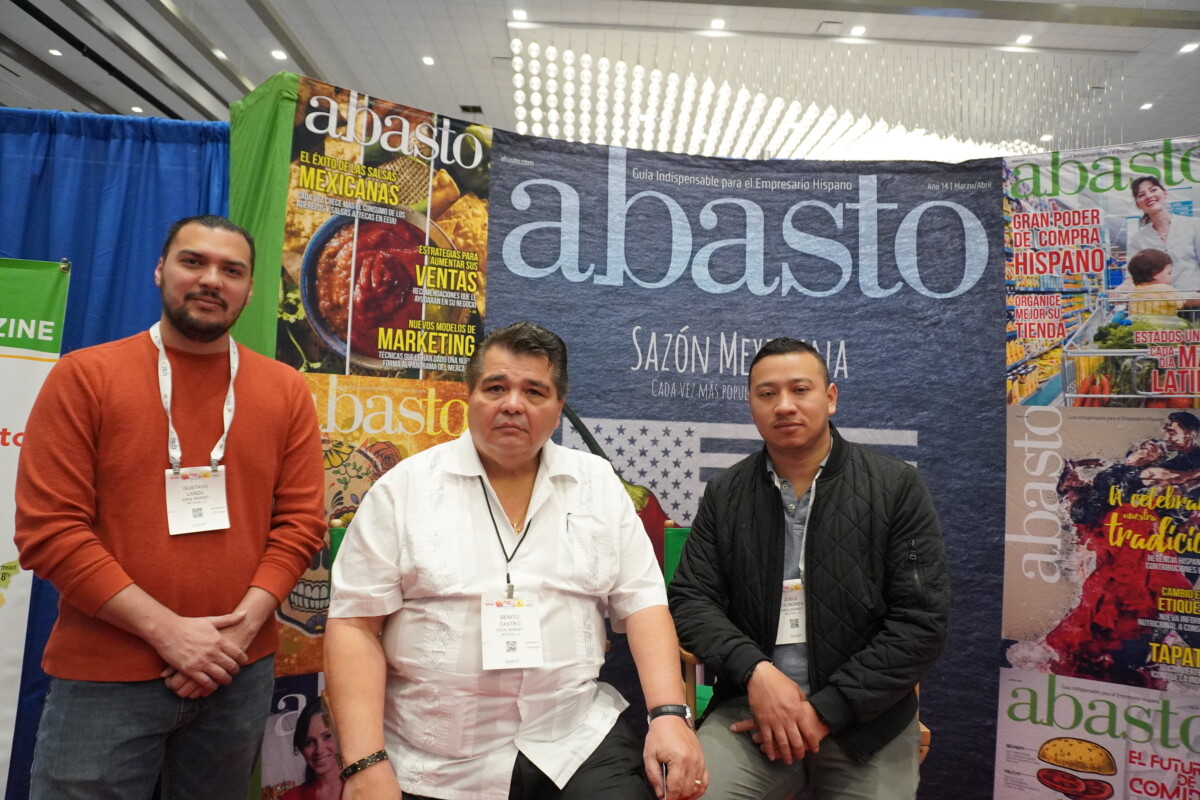 The award, sponsored by Kimberly-Clark, was established in 2019 to recognize an independent retailer or wholesaler company for its unique and robust service to the community during the previous year.
"I'm honored to congratulate Ideal Market as the recipient of this year's Peter Larkin Award for Community Service for providing crucial support to its community members," said Denny Belcastro, Kimberly-Clark VP of industry affairs and customer development. "Kimberly-Clark is proud to support such an important award."
Related Article: How is Consumer Purchasing Behavior Changing Due to Inflation?
Other Awards Presented at the NGA Show 2023:
The Thomas K. Zaucha Entrepreneurial Excellence Award to Jeff Strack, president, and CEO of northwest Indiana grocery chain Strack & Van Til.
WGA Woman of the Year Award, to Gwen Christon, owner of Isom IGA, for her relief efforts in her flood-ravaged rural Kentucky town despite her destroyed store.
NGA's Industry Service Award to Rick Brindle, VP of industry development at Mondelez International.
Best Bagger Champion, with a grand prize of $10,000, was awarded to Karli West of Macey's in Utah.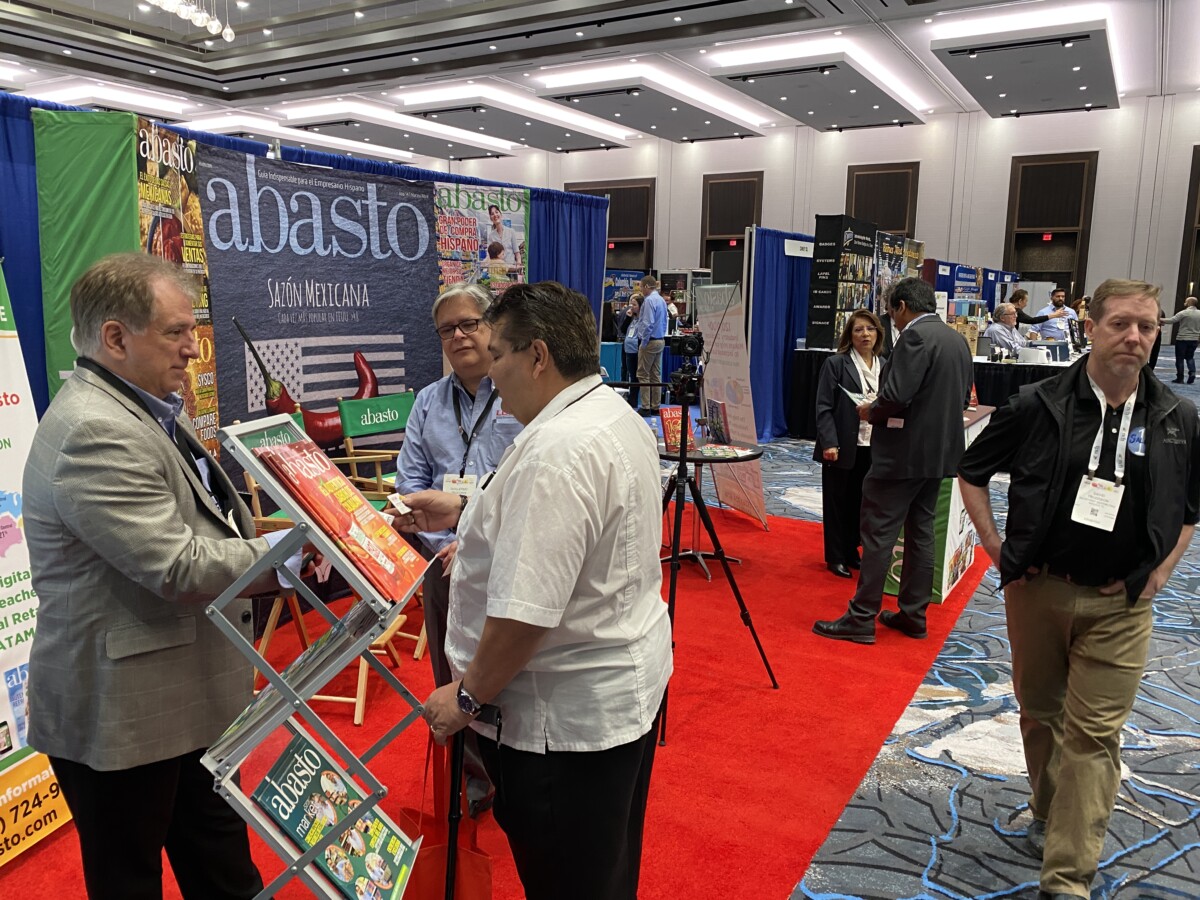 Highlights of the Show Included:
An expanded Sunday agenda featuring the all-new Technology Summit and Financial Symposium, plus a "snack and see" session honoring the winners of NGA's Creative Choice Awards for excellence in marketing and merchandising.
The exhibit hall, featuring more than 300 exhibitors and sponsors, where retailers and wholesalers discovered products and services covering the entire spectrum from store design to innovative food products, with enhanced food offerings on the show floor. This year's expo floor featured education theater sessions, expanding content opportunities beyond the main stage and breakouts.
The opening keynote address was presented by adventurer Erik Weihenmayer, the first blind person in history to reach the summit of Mount Everest, who delivered a powerful message about harnessing the power of adversity as fuel for greatness, offering a stunning example of perseverance, commitment to one's goals and a passion for life.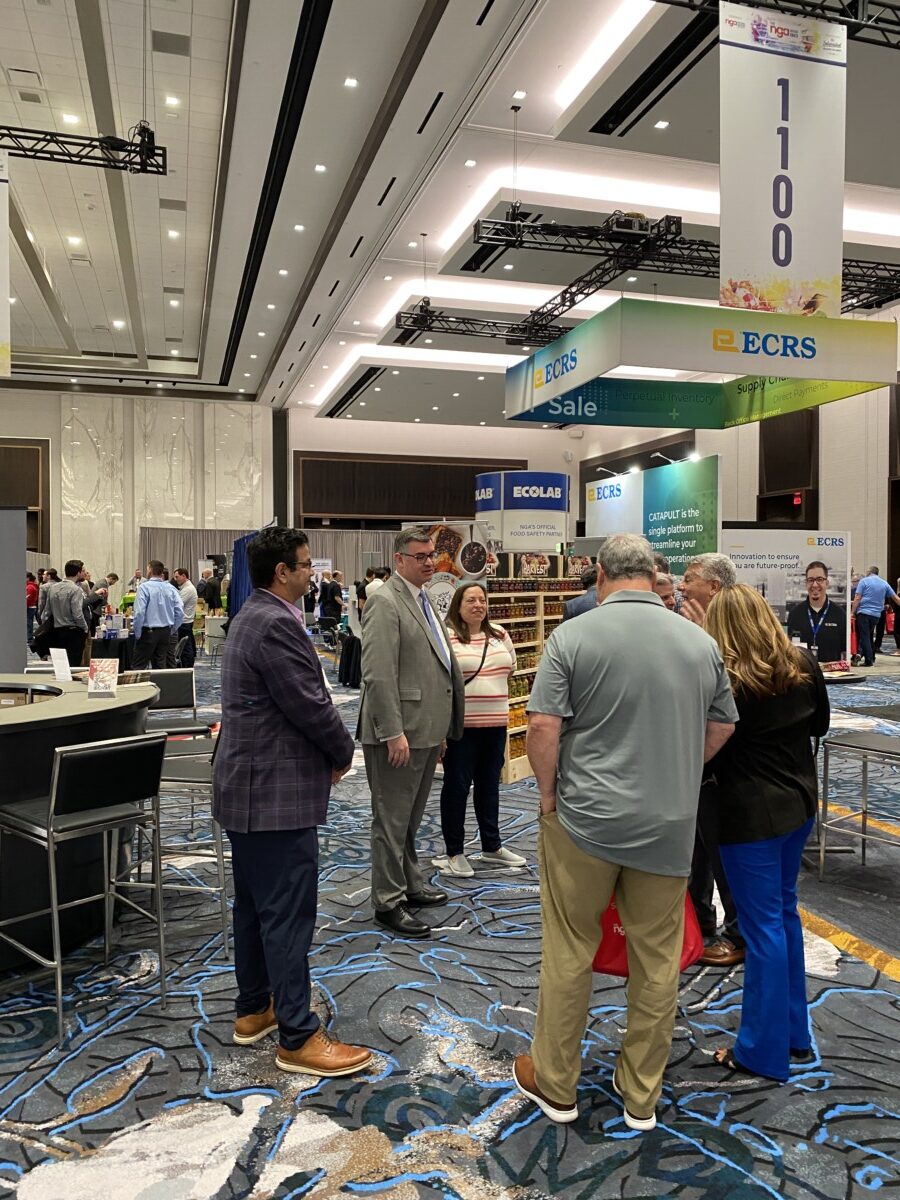 Multiple networking events, including the Opening Social, Women Grocers of America Networking Reception, Best Bagger Championship, and the Closing Celebration.
Co-located with the Independent Grocers Alliance Rally and Indoor Ag-Con.
The education program expanded to offer more than 40 sessions in the main stage, breakout, and education theater formats, presented by more than 100 subject matter experts who spoke on a variety of relevant topics, including creative recruiting, multicultural marketing, the next generation of new, smart technology, retail media networks, e-commerce, indoor vertical farming, sustainability, retail media, ESG, HBC, IoT, snacking, tax credits, store operations, pet care, functional foods, supply chain, and adult beverages.