The Texas supermarket chain H-E-B opened its first multi-level store with a 78,000 square foot space in Houston on Wednesday, June 27, in which buyers will find a series of innovations that will make their grocery shopping a pleasant experience.
In addition to large elevators, the new store located in the Bellaire area has a special mechanism (next to the electrical stairs) where the shopping cart is placed so that it can go down from the second to the first level at the same time that the client descends by the stairs.
H-E-B Houston Senior Vice President, Armando Perez, said the supermarket chain has been part of the Bellaire community for more than 24 years and stressed that they want to offer their customers the best experience when they go shopping in the new H-E-B Bellaire Market, located at 5106 Bissonet Street.
"While the Bellaire store will offer an enhanced in-store experience with the highest standard of service and selection, we are also always looking for ways to be innovative and connect with our customers on a new level," Perez said in a press release.
As part of these actions, H-E-B Bellaire Market kicked off the company's arts initiative with a permanent interactive light installation called Blue by You, by Texas artist Ansen Seale. As shoppers move in the space, the piece – composed of acrylic, LED lights and aluminum – responds by changing color, leaving a trail behind the moving person.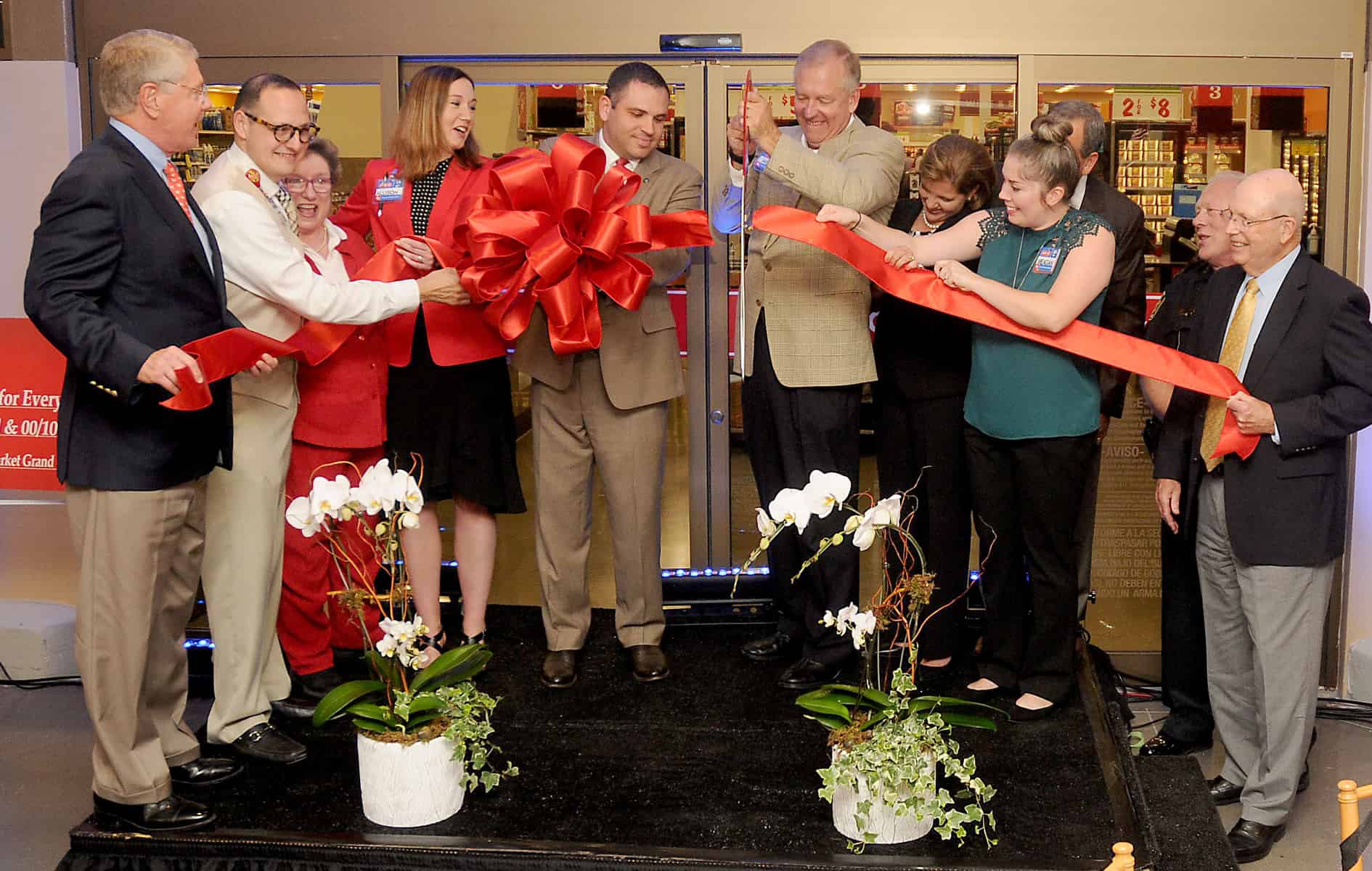 "My intention is the viewer becomes the creator, riding a self-generated wave of color to and from an everyday experience," said Seale about this unique work of art in a supermarket.
Moving the innovation to the shelves of food and drinks, the new Bellaire supermarket offers wine and beer lovers a sampling bar where they can taste samples among the 1,800 bottles of wine and 300 types of beers available in the store.
H-E-B Plans to Build its Largest Distribution Center in San Antonio
Hugh Sintic, general manager of the new supermarket in Houston, stressed that they are committed to providing, "healthy food choices, specialty items tailored to Bellaire's needs and the extraordinary customer service that you have come to expect."
The store, which has 340 employees, will feature hundreds of H-E-B Organics options and its new H-E-B Select Ingredients, a line consisting of H-E-B brand products that excludes unwanted ingredients like high fructose corn syrup and artificial flavors.
Standing out among the more than 40,000 options of products and services available in the supermarket, buyers will be able to find:
Largest assortment of Texas-made products.
Prime Case Butcher Shop offering USDA Prime, Natural, and Organic meats, 21-day dry age beef or the option for custom age, as well as many fully cooked and kosher selections.
Fully-stocked Healthy Living department with bulk foods including honey, nuts, grains, dried fruits, snack mixes, a wide variety of supplements and more.
A full-service Pharmacy on the first floor with drive through access.
Full-service Seafood department with fresh fish and seafood, fresh sushi and poke bowls handmade in-store daily by Sushiya.
Guests can also seek assistance by the dedicated wine manager on duty for the perfect pairing.
Full-service Scratch Bakery and Tortillería highlights a wide selection of organic and artisan breads baked daily, fresh tortillas, large varieties of decadent desserts, pastries and custom cakes.