The foodservice industry came together for the first time since May 2019 at the National Restaurant Association Show 2022, the industry's largest event focused on foodservice technology innovations, unique ingredients, and emerging restaurant trends, held at Chicago's McCormick Place May 21-24.
The trade show hosted more than 51,000 registered restaurant owners and operators, restaurant professionals, food and ingredient suppliers, equipment manufacturers, and many more for four days filled with innovation, ingredients, ideas, and thought leadership.
Attendees represented more than 110 countries and all 50 states, and more than 1,800 exhibitors-including more than 1,200 returning and more than 500 new exhibitors-filled three exhibit halls and nearly 600,000 square feet of exhibit space.
"The National Restaurant Association Show 2022 was one of the most anticipated events of the year and, after three long years, we couldn't wait to bring the food service community together again to celebrate the advancements that moved the industry forward," said Tom Cindric, president of Winsight Exhibitions. "From the vibrant show floor and latest innovations to new flavor trends and expert-led educational sessions, there truly was something for everyone."
Photo Gallery of the National Restaurant Association Show 2022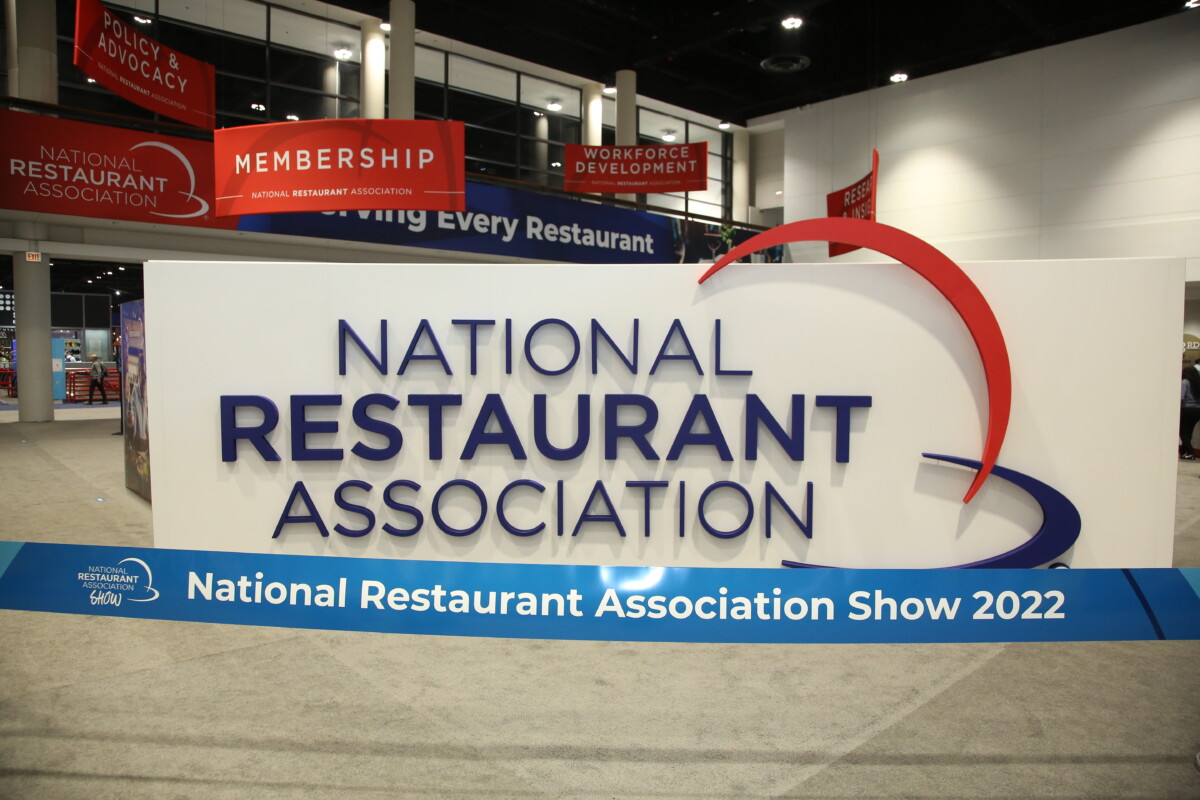 The energy in the room was second to none, with expressions of total satisfaction with the innovation on display, the abundance of key decision-makers, and the number and diversity of exhibitors.
"I have 56 quick-service restaurants, and I brought my franchisees and my corporate team because I wanted us to see what was new, and I wanted to see what suppliers would be available to my foodservice team: we saw in person the full catalogs of our current suppliers, added more suppliers to our roster and saw new technologies," said Hugo Triviños, general manager of Mavesa Fenix, a large restaurant chain in Honduras.
Despite international travel restrictions, the 2022 show saw strong international participation, with a percentage of registrations equal to 2019 and more than 110 countries from around the world represented, including Canada, Mexico, Brazil, Colombia, Dominican Republic, United Kingdom, and Argentina, among others.
Related Article: US Foods CHEF'STORE Extends its Footprint with Four New Locations
Alexis Ohanian, the founder of Seven Seven Six and co-founder of Reddit, took center stage as the keynote speaker for the National Restaurant Association Show, presented by American Express. During the session with moderator Starr Marcello of the University of Chicago Booth School of Business, Ohanian offered his perspectives on how the latest technologies-including, including NFTs, Web3, and metaverse-are impacting the restaurant industry today.
He stated that even with these technologies, "we are still a species that needs offline interaction." He emphasized that there is "tremendous competition for attention," so restaurants must invest in being "thoughtful and intentional" to thrive, adding that creating the fear of missing out through rotating or limited-run menus can help pique consumer interest.
In addition to the keynote address, the National Restaurant Association Show featured nearly 100 sessions covering seven educational tracks: culinary insights, operational solutions, technology strategies, the new consumer, adult beverage trends, wellness, and staff recruitment and development.