Rich Products Corporation, a New Jersey food company, is recalling 3,420 pounds of beef meatball products due to the possible contamination of Listeria monocytogenes, as announced by the U.S. Department of Agriculture's Food Safety and Inspection Service (FSIS). The products come in the form of frozen meatballs under the Sam's Club brand "Member's Mark."
The ready-to-eat meatballs were produced on December 17, 2017 and distributed to these nine states: Alabama, Florida, Louisiana, North Carolina, South Carolina, Mississippi, Tennessee, Texas and Virginia.
The following products are subject to recall:
36-lb. cases containing six 6-lb. bags of "Member's Mark Casa DI BERTACCHI ITALIAN STYLE BEEF MEATBALLS"
"Best if Used By 17 DEC 2018" label and a lot code of 15507351 on the packaging.
According to FSIS, the problem was found on January 24th, 2018 when the FSIS received notification from the firm that they shipped adulterated product into commerce.
The FSIS and Rich Products are concerned that the product may be frozen and in consumer's freezers. "Consumers who have purchased these products are urged not to consume them. These products should be thrown away or returned to the place of purchase," according to the recall notice.
Apple Recall Hits Supermarkets Over Possible Listeria Contamination
The FSIS assure recall effective checks are made
According to FSIS, listeriosis can cause fever, muscle aches, headache, stiff neck, confusion, loss of balance and convulsions sometimes preceded by diarrhea or other gastrointestinal symptoms. It can also cause serious and sometimes even fatal infections in older people or those with a weakened immune system.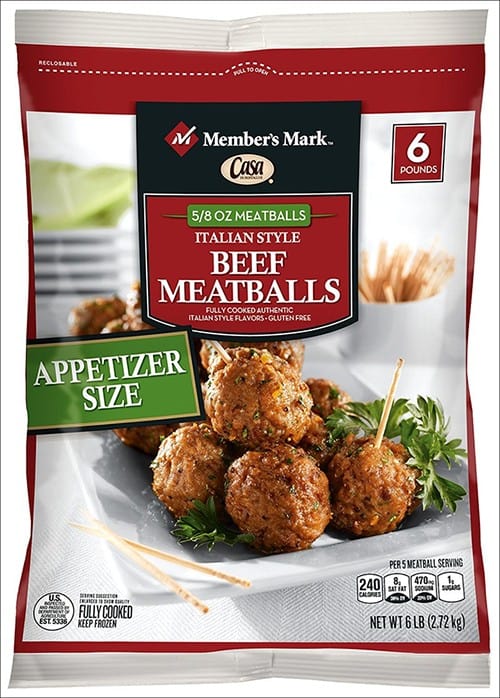 The FSIS assures that they make recall effective checks to make sure that recall firms notify their customers of the recall and take the proper steps to assure that the product is no longer available to consumers.
Consumers with questions regarding the recall can contact Customer Care at Rich Products Corporation at 1-800-356-7094.
Consumers with food safety questions can "Ask Karen," the FSIS virtual representative available 24 hours a day at AskKaren.gov or via smartphone at m.askkaren.gov.