The 32nd International Exhibition for the Confectionery Industry, ConfitExpo 2017, is being held in the Mexican city of Guadalajara Mexico, with 281 exhibitors, including Manzela U.S.A., who presented the new image of their products during the show.
At the Manzela booth at ConfitExpo 2017, the renowned former Mexican professional soccer player Joahan Rodríguez was present as a special guest, who is the image of the new advertising campaign "Energízate con la mejor botana", which highlights the quality of Manzela products, not only for being healthy, but also because it gives energy to athletes.
The soccer star who played for the National Team, Cruz Azul, Santos and Necaxa, among other first division teams, signed autographs and shared with visitors at one of the most important events in the confectionery industry.
"For Manzela this event of ConfitExpo is very important because the businesses that are achieved represent about 45% of sales by the end of the year," said to Abasto Media Esteban Cuéllar, sales manager of Manzela U.S.A.
New Manzela Plant in Puebla
The company produces and distributes Manzelazo the famous Japanese peanut that is made entirely in Mexico. At ConfitExpo 2017 they had the opportunity to present the new packaging for their products.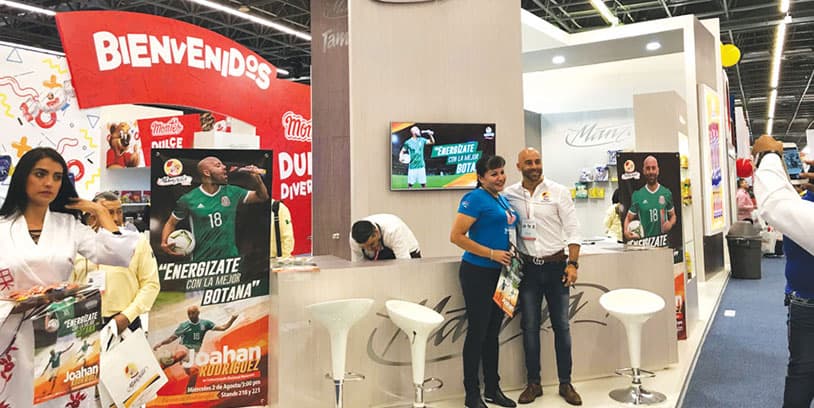 "With the renewal of the packaging and the new image of the product we are looking for opportunities in other types of markets, not only be consumed by the Hispanic in the United States but also the Anglo and we can have presence in other types of stores, Cuellar said.
The Sales Manager highlighted the sustained growth of Manzela U.S.A., and due to the demand of its products, are in the process of opening a second plant in Puebla for their export products. "All the equipment that has been installed in this plant is fully automated and is already in the process of testing," to begin production soon, Cuellar said.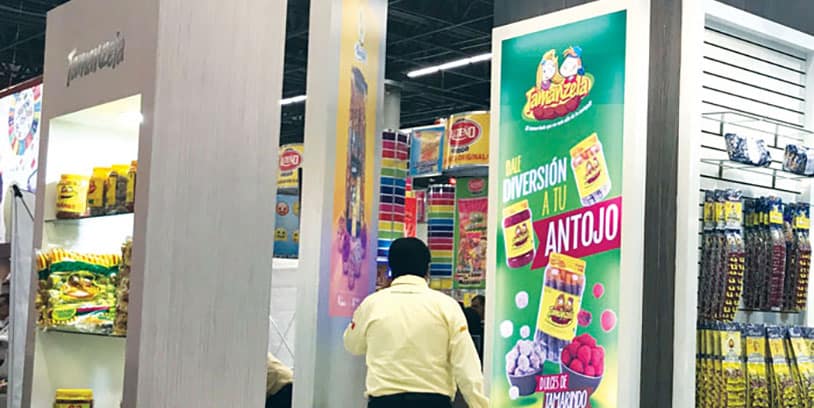 Manzela was founded in Mexico in 1985, and was dedicated to produce a diverse line of snacks and sweets, with its flag product being the Japanese peanut, besides the snacks of peanuts, beans and chickpeas, churritos and calabash seeds.
Although initially its products arrived in the United States through some distributors, seven years ago, the company opened its subsidiary Manzela U.S.A. based in McAllen Texas, which has been dedicated to bringing its products to major Hispanic markets in the United States.
Save
Save