The Latino Food Industry Association (LFIA), an association established to represent Latinos in all aspects of the food industry, appointed Lilly Rocha as the President of the organization.
Rocha, founder of the Sabor Latino Food Industry Trade show, will now lead the nation's first national association representing Latinos involved in the food industry and that addresses the growing influence and importance of this demographic.
"I am honored that the Board asked me to take the helm of this dynamic and influential organization," Rocha said. "LFIA's focus and purpose is to advance the growth and influence of Latinos in one of the nation's most lucrative and influential business arenas, and I'm prepared and anxious to lead that effort."
Rocha is a graduate of the University of California, Berkeley and her first job was as an event/project manager for NOKIA in Mountain View, Calif. She also attended St. Mary's University in London, England.
According to the LFIA, it was during that time that Rocha developed a serious interest in trade show & conference management, which eventually led her to earn both the CMP & CMM certifications, the highest in the meeting planning industry.
Lilly Rocha founded the Sabor Latino Trade Show in 2013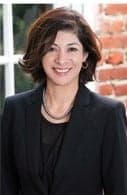 Her company, Space 67 Productions, has produced corporate events since 2009. After successfully managing and growing corporate trade shows for many organizations around the world, she founded the Sabor Latino Food Industry Trade Show in 2013.
With her expertise in sales, marketing and project management, Sabor Latino has become a recognized brand in the Latin Food industry and serves as the premier business platform for Latin food professionals. In addition to serving as President, Rocha will also maintain her seat on the LFIA board.
"We are honored that Lilly Rocha has accepted our offer to lead the Latino Food Industry Association as we launch a new era of growth and expansion of our services for our members," said Ruben Smith, Chair of the LFIA board. "Her years of experience and dedication to the introduction and expansion of Latino food to the nation's many diverse communities will serve as a real asset to our organization."