The Kroger Co. announced Angel Colón has been promoted to senior director of diversity. He has been serving as the company's director of multicultural development for merchandising since 2008.
Colón succeeds Rueben Shaffer, who retired at the end of March, as head of diversity and also assumes the responsibilities for the company's strong supplier diversity program.
"Angel has been on the leading edge of Kroger's multicultural merchandising initiatives, as well as our internal resource groups supporting and promoting the needs of our diverse workforce, for nearly a decade," said Tim Massa, Kroger's group vice president of human resources and labor relations. "We look forward to his continued leadership in his new role, where he will be responsible for Kroger's diversity efforts while also continuing to shape and influence our multicultural efforts."
Kroger invest in diversity and ethnic marketing
Born in Puerto Rico, Colón moved to The United States when he was 17 years old. Started his career with Goya Foods 27 years ago and since then he has held a variety of leadership roles in the grocery industry.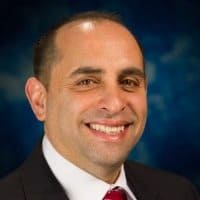 Colón experience in multicultural business grow as he worked in different areas, including product management, direct store delivery merchandising, category management, promotions, sales leadership, broker management, regional marketing, customer marketing and ethnic marketing.
He joined the company in 2008 in his current role, where he established the company's Multicultural Department and strategic direction. Colón was also a founding member of the KEPASA Associate Resource Group at Kroger's general office, which is an affinity group that empowers, supports and advocates for Hispanic and Latino associates.
He earned an MBA and lives in Cincinnati with his wife. They have three children.
Cincinnati-based Kroger Co. has an estimate of eight and a half million customers, employs 443,000 associates and operates 2,796 retail food stores in 35 states and the District of Columbia.
In addition, the company operates 2,255 pharmacies, 784 convenience stores, 319 fine jewelry stores, 220 retail health clinics, 1,445 supermarket fuel centers and 38 food production plants in the United States.
Kroger is member of the Billion Dollar Roundtable and the United States Hispanic Chamber of Commerce Million Dollar Club. Earlier this year, Kroger was named one of the top eight U.S. corporations for inclusion by Omnikal (formerly Diversity Business).