The Global Produce & Floral Show of the International Fresh Produce Association (IFPA) was full of content and presentation of product innovations, new technologies, and bioscience. Agricultural technology has grown in investments by approximately 61.4% to a value of $11.3 billion by 2021, according to Pitchbook data.
The Americas is where most agri-technology deals have been made. So it is not surprising that innovations were one of the main attractions of this year's IFPA show.
Regarding products, the trend of snacking dehydrated fruits continues to grow, while vegetables, such as the Portabella mushroom in the "Jerky" presentation, stand out. The use of fruit flavorings, such as mango with chili and lemon, is also growing. The Tajin brand was present and reported a substantial increase in sales.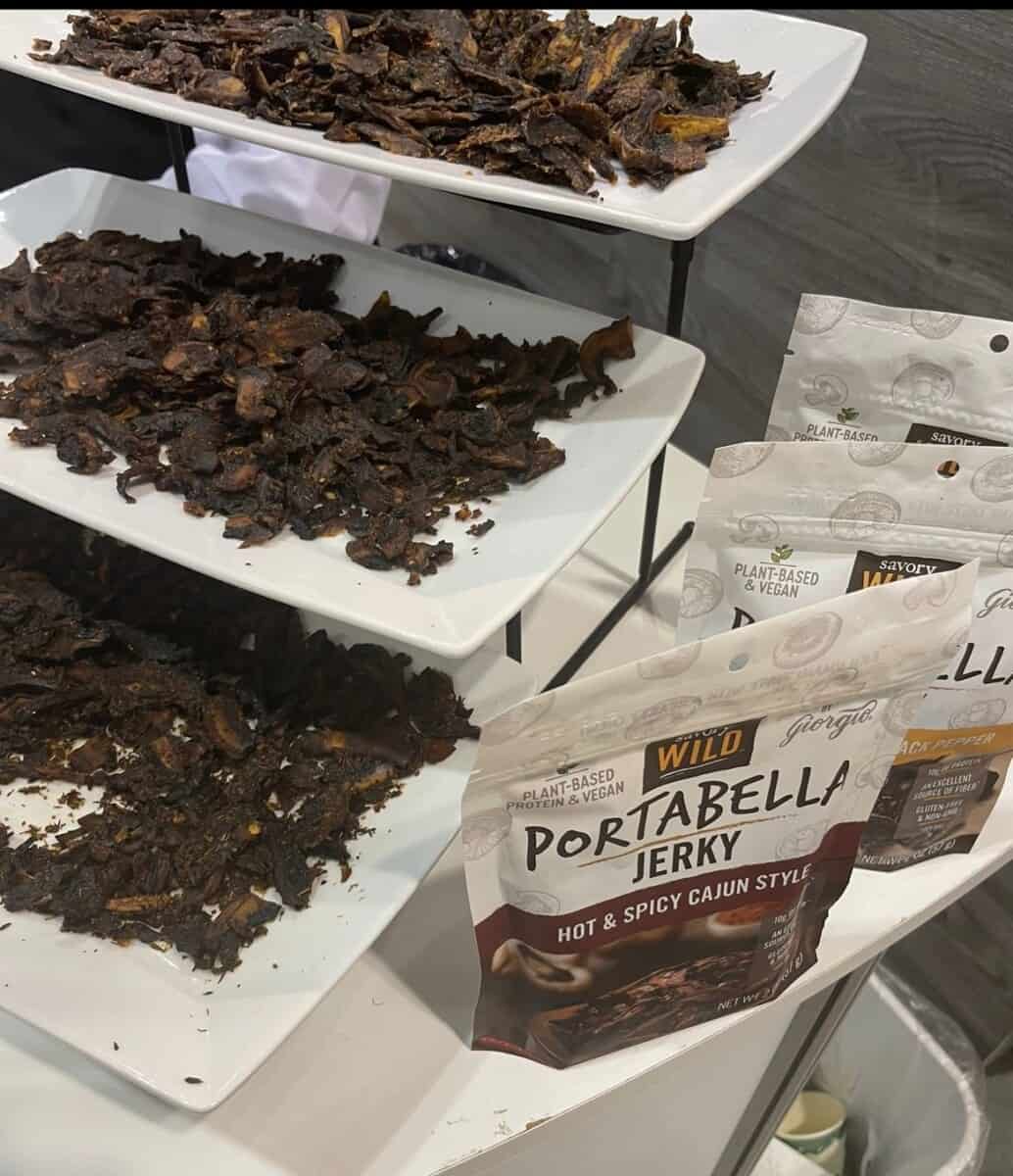 In organic products, vegan proteins, such as organic Tofu, are already available in the market, and in vegetables, corn, in smaller lots because it is a vegetable with a high risk of diseases and pests.
As for innovations in bio-science, more companies were present offering edible coatings to protect fruits and vegetables from extending their shelf life. Also, boxes with better protection maintain the temperature, freshness, and quality of fresh fruits and vegetables during transportation and storage.
Exhibitors presented different devices, such as air purifiers, water absorbent pads, filters, or ethylene sachets, to reduce humidity and condensation in packaging and boxes. Together with eco-friendly materials such as recycled paper, adhesive-free plastics, and fabrics, they reduce the industry's ecological footprint.
All these solutions seek to control the atmosphere to extend the shelf life of products, maintain freshness, and control fruit ripening by eliminating microorganisms, helping to maintain firmness and color while reducing food waste.
Related Article: Automation to Drive Innovation and Operational Cost Savings
New technologies for automation were also present at the Global Produce & Floral Show to offer greater control in the product quality selection process, known as "Food Quality Tech."
The machines use sensors to grade fruits by detecting defects and measuring the size and weight of fresh produce. Technological innovations in machinery that offer automated solutions for food packaging, pest control, and systems to monitor carbon emissions from farms were also unveiled.
Other innovations on the show floor that stood out were the so-called bio tags or "biotags." Their function is to authenticate products with microscopic barcodes, with item-level intelligence systems, for greater product visibility.
On the other hand, several companies offered technology services for a controlled environment and turnkey agriculture to construct vertical nurseries. This type of agriculture seeks to increase food security while impacting the planet less than traditional methods and with higher productivity.
In theory, vertical nurseries can increase crop production by 2.5 times and 15 times more per acre.
And as expected, the IFPA show's exhibit hall amplified the significance of the fourth industrial revolution, featuring innovations in offering solutions to digitize the industry with software through iCloud data.
Farmers can now use satellite platforms that automate farm-to-store processes: From farm management using data from geo-visualization devices such as airplanes, drones, and cell phones, to administrative functions such as purchase orders, inventory, marketing, and operations for in-store or e-commerce sales.
New technologies seek to optimize the forecasting process to predict demand more accurately to reduce inventory shortages.
Attendees at IFPA's Global Produce & Floral Show found many innovations to help the fresh produce industry comply with regulations and standards through food traceability. For example, real-time logistics monitoring allows companies to comply with food safety programs and be ready for inspections and audits.