All supermarkets have a clear mission to serve the community. But the coronavirus tested their responsiveness to unprecedented levels, such as the procedures for standardizing cleanliness, the hygiene habits of their employees, their level of inventory, and product restocking due to unprecedented demand.
Some supermarket chains are being affected more than others by this emergency, especially stores located in more densely populated areas, where there are more significant shortages of products as a result of panic buying.
Executives from 30 major retail chains in the U.S. participated in a meeting with President Donald Trump to ensure the stability of the grocery supply chain. They explained the measures they are taking to control shortages of products on the shelves and hygiene in their stores.
"Supply chains in the United States are strong, and it is unnecessary for the American public to hoard daily essentials," said White House spokesman Judd Deere.
Related Article: News About the Coronavirus and the Food and Beverage Industry
Some of the preventive measures and actions being implemented by major U.S. supermarket chains to mitigate risks and product shortages are:
To avoid the risk of contagion among the most vulnerable populations, they are establishing special service hours for seniors and people with disabilities.
Cutting operating hours so that employees can restock and clean the stores.
Reinforce cleaning and sanitation standards from twice a day to every four hours.
Suspend in-store product demonstrations.
Protect the health of their employees with gloves, alcohol gel, soap, masks, wipes, and gloves for staff.
Limit the quantities of sanitary and cleaning products and other grocery items purchased per buyer.
Seek support from local and state health centers in case of any virus infection inside the supermarket to request what is called "hospital-grade cleaning," with germicides for floors, common areas, and points of contact. In some cases, control air quality and follow infectious disease protocols.
Transfer inventory between stores within the same company to ensure product restocking, and maintain inventory levels.
Promote the sale of products online, with real-time inventories, especially in high-traffic stores.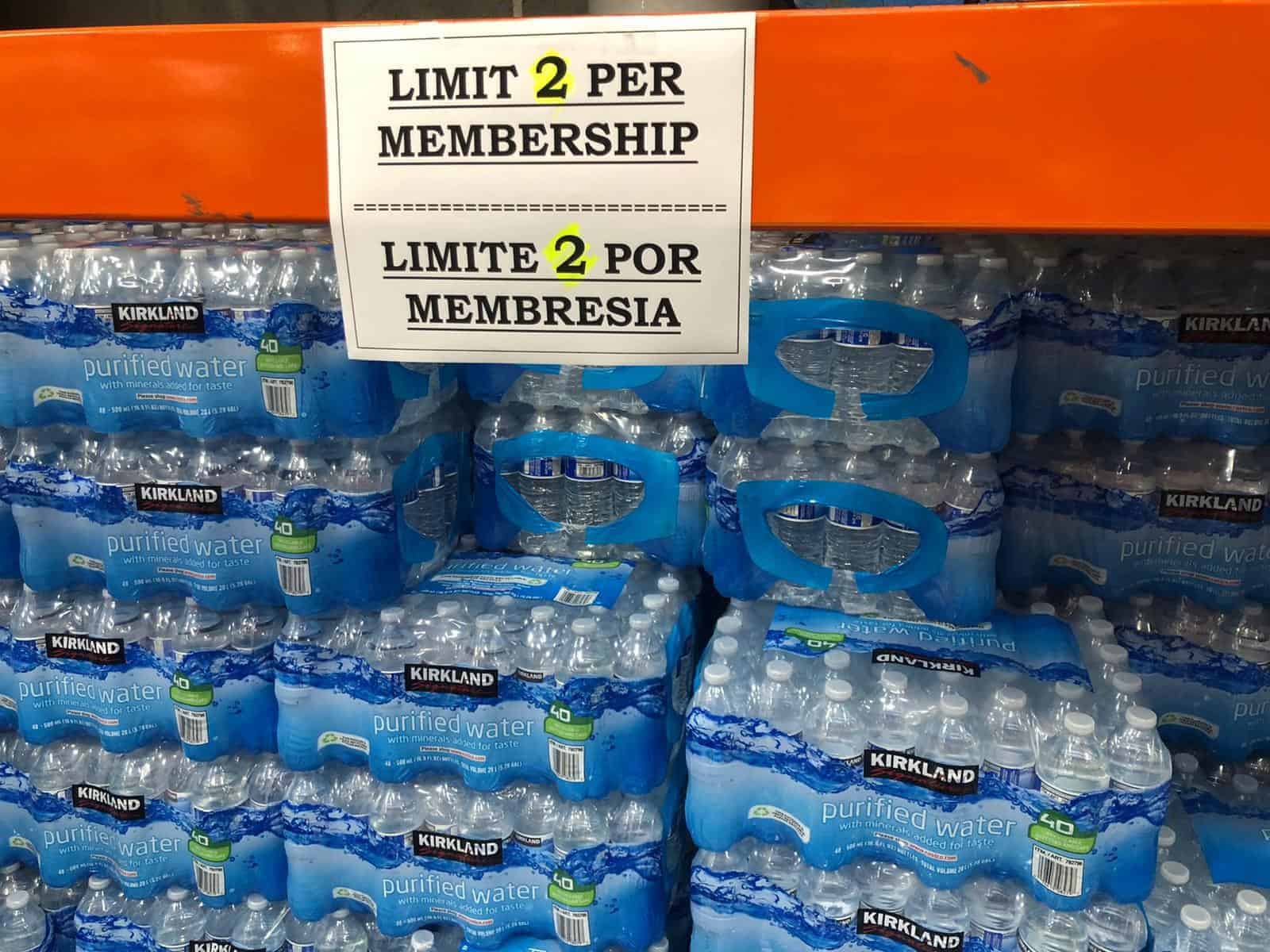 Meanwhile, manufacturing companies are focusing on producing at maximum capacity and activating contingency plans and guidelines so that supply is not interrupted. Others are showing solidarity by suspending sales commissions on home deliveries.
Of course, there is always a speculative buyer who is buying to resell and doing business in scarcity, selling in the informal market that exists in e-commerce. The state authorities are taking measures to prevent speculation by prohibiting price increases for necessities.
This crisis is also an opportunity to educate the consumer, raise awareness with solidarity campaigns, and give recommendations to customers such as:
Avoiding going to the supermarket with older adults or children.
Make sure that only one family member goes shopping.
Keep personal distance more than 3 feet.
Cover your mouth with your arm if you cough or sneeze.
Preferably pay with a debit or credit card.
Supermarkets should support local public health to contain the coronavirus pandemic by taking preventive and corrective measures, educating employees, and showing solidarity with their customers through initiatives such as free home delivery, referrals, and ongoing communication.
If you would like to learn more about prevention measures, and how to make an action plan to mitigate the risk of coronavirus, you can write to [email protected].