Since last November, a Key Food supermarket opened its doors in the Parkville neighborhood of Hartford, Connecticut. Although the opening of a new grocery store is always good news, this time, the event received a lot of media attention.
The inauguration of the supermarket, owned by the Dominicans Jeffrey Pérez and Wilson Ureña, was very well received within the community because they began to offer their services in an area considered a food desert.
The new 18,500-square-foot Key Food supermarket has a large fresh produce department, a bakery, butcher, fishmonger, prepared foods. It offers a wide range of items from different Latin American countries to meet the Hispanic population's needs living in the area.
Pérez and Ureña have been working together for many years, and their families have known each other since they lived in the Dominican Republic.
Ureña has been in the grocery store business for over 30 years, and with Jeffrey's father, Guillermo Pérez, they partnered and opened their first CTown supermarket.
Related Article: Krasdale Promotes Cynthia Ramos and Howie Kent to Key Positions in Sales Department
Jeffrey remembers that he liked to go help out at the supermarket since he was a child and grew up in that world. When Guillermo decided to retire, he passed responsibility for his part of the business to his son Jeffrey, and he continued working with Ureña as a partner.
"Guillermo's five children and my five children studied, went to university, and now some of them work with us, we made a good team," Ureña said in an interview with Abasto.
Full of new ideas and eager to expand in business, Jeffrey saw the opportunity to open a new Key Food supermarket in the Parkville neighborhood. Ureña supported him in his plan to invest in a second store.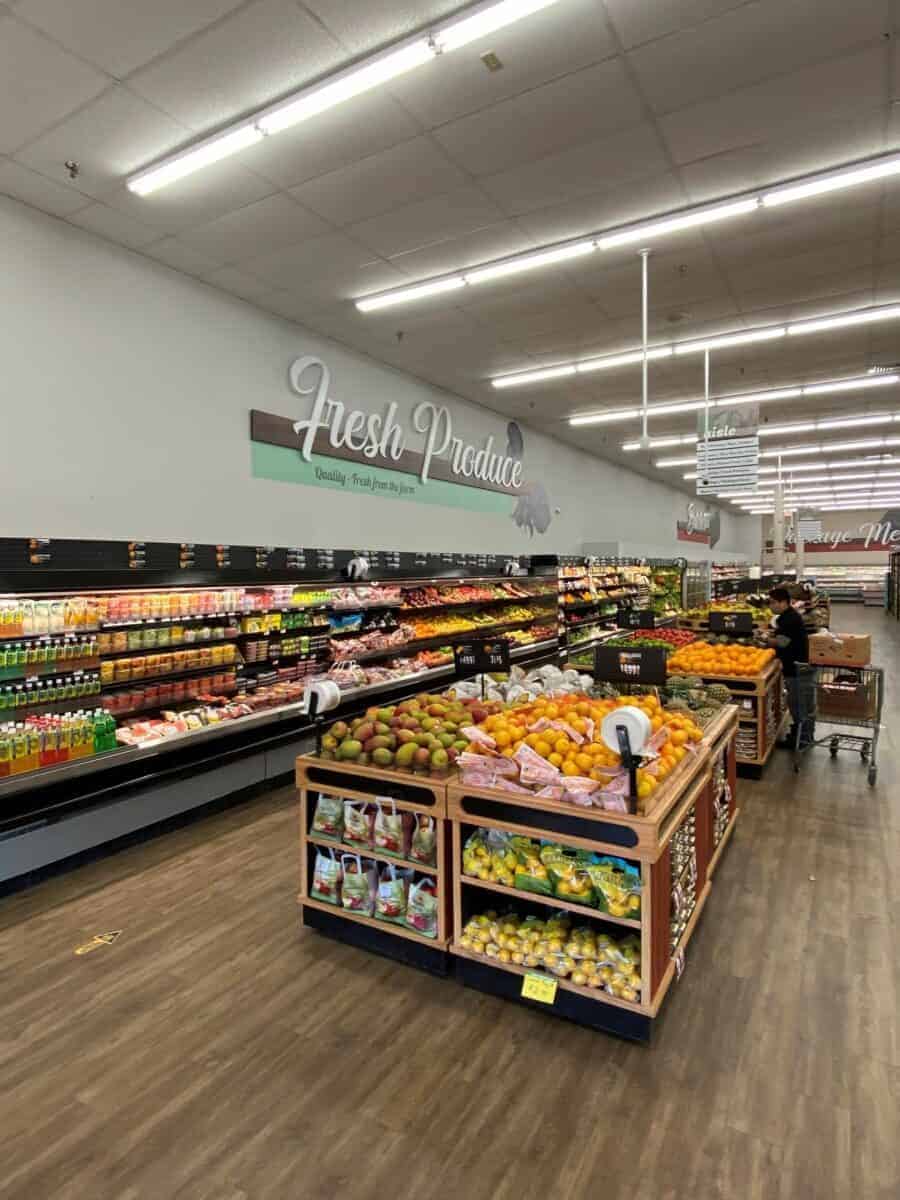 "This opportunity appeared, but at first I was scared because here there was a supermarket before and it had closed. It was important for us to see what we can improve so that we didn't end up closing too, but we took the risk, and here we are," said Jeffrey.
He explained that the area around the Key Food supermarket, at 1250 Park Street, Hartford, Connecticut, is considered a food desert because there are not enough grocery stores to meet the population's needs. That is why they are confident that they will be successful because of the service, price, variety, and quality.
Although the coronavirus pandemic caused some delays in the store's opening process, their plans went ahead because they are aware of the importance for the community of having a store where they can buy essential items.
"We have taken many health precautions to protect all employees, customers, and oneself, but it has been a great physical exhaustion because we are aware that we cannot close because we have to provide service to the community," said Jeffrey.
Pérez and Ureña are perfect examples of two generations of Hispanic merchants in the US. They know that the key to an independent supermarket's success is to be part of the community they serve.