Heineken USA has announced the introduction of an innovative new draught beer system that delivers a premium draught beer experience to on-premise accounts that may have considered their beer volume too low to warrant the investment.
Heineken USA introduces this new table-top draught system, called Blade, as a way for smaller volume accounts to boost their beer profits with a unique draught system that guarantees brewery-fresh draught for 30 days and –with nearly 100% yield– ensures less waste. Blade fits on a countertop in a 12 x 19-inch area, requires no cleaning or maintenance, no installation and weighs only 38 lbs.
Blade operates with Heineken USA's proprietary BrewLock® system that pushes air between multiple layers within an 8-liter disposable PET keg, squeezing the inner wall and driving the beer out. This way the beer remains untouched by outside influences and is served only with the natural carbonation that is already in the beer. Blade requires no keg deposit, costly line cleaning or CO2.
"The unique Blade system guarantees fresh draught even when you only serve a couple of glasses a day, or a week," says Cormac McCarthy, Project Lead -Blade at Heineken USA. "Blade is hassle-free and fits almost anywhere," continued McCarthy. "Just insert spout, pre-cool the top loading keg, turn on the power and you're good to go!"
Heineken Creates New Beer Style "H41" Made with a Yeast Found in Patagonia
Heineken USA expects Blade to be perfect fit for small locations
Measuring 11.4" Wide x 18.5" deep x 23.2" high, Blade requires space smaller than most commercial espresso machines, and needs only an electrical socket to be fully functional.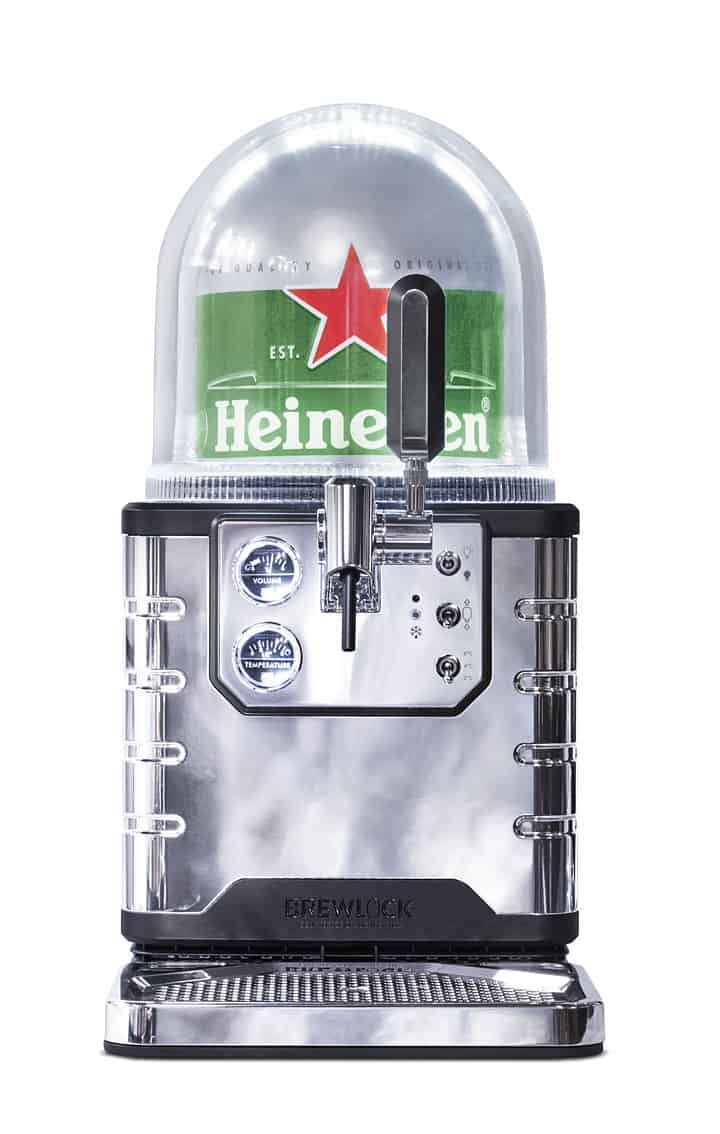 Heineken USA expects Blade will be a perfect fit for small bars and restaurants that are currently without a draught beer program or for accounts with one or two taps looking to maximize profitability and remove the hassle of traditional draught systems.
"Blade is committed to excellence," says McCarthy. "That's why every system comes with a 2-year full replacement warranty and a 30-day money back guarantee, no questions asked."
Blade BrewLock Countertop Draught System is available for $437 plus tax and shipping. To order, call Micro Matic USA at 833 MYBLADE, email at [email protected], or contact your Distributor representative. The initial Blade launch will be in select markets with Heineken® & Birra Moretti kegs.