H-E-B opened its new eCommerce fulfillment center in Katy, with more than 100,000 square feet in size. This facility is the largest ever built by the supermarket chain, doubling the size of its other centers.
As operations of the new eCommerce fulfillment center begin, H-E-B said it would expand the integration of innovative technologies. So, it will drive omnichannel growth and offer consumers a better and more convenient shopping experience.
The Katy facility is the company's first stand-alone location at 2102 Elrod Rd, supporting H-E-B Curbside and Home Delivery orders in Houston.
"Across our business, we are adopting innovative technologies that give our Partners the tools they need to provide great service and a top-quality shopping experience for our customers," said Kedar Patel, H-E-B Group Vice President of eCommerce.
Related Article: H-E-B Ranks First Among Top U.S. eCommerce Grocery Retailers
E-commerce fulfillment centers act as storage facilities for products intended for orders that need curbside or home delivery.
These facilities increase capacity efficiency and reduce in-store shoppers' congestion while improving product availability. Various forms of automation are utilized to streamline the process and enhance productivity for partners throughout the order process.
H-E-B has expanded its Curbside and Home Delivery services with these centers. They are available at more than 270 stores in Texas.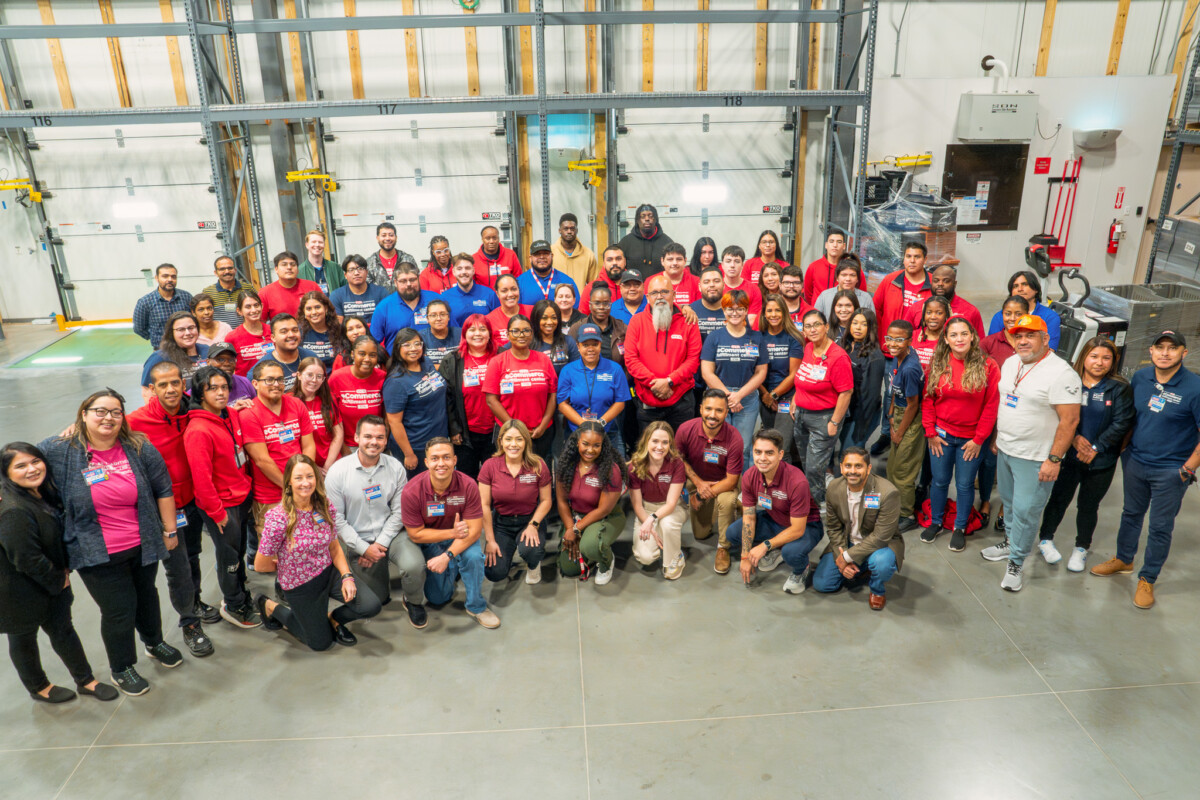 "We're excited to utilize this facility to support the Houston area, one of the largest markets for our company," Patel added.
H-E-B is Hiring for its New eCommerce Fulfillment Center
Moreover, H-E-B is actively hiring for full-time and part-time positions at the Katy eCommerce fulfillment center. These positions will interact with some of the most innovative technologies in the company to help fill customer orders, said the company.
The Katy facility will employ more than 300 part-time and full-time H-E-B partners as part of the retailer's eCommerce team.
Applicants interested in joining a team can apply at heb.com/careers.
Also, H-E-B celebrated the facility's grand opening by making a $5,000 community gift to The Ballard House. The organization provides temporary housing at no cost for individuals and their families hospitalized or receiving treatment for a serious medical condition.
The Katy facility marks H-E-B's seventh eCommerce fulfillment center the company has opened since 2018. By the end of next year, H-E-B looks to open additional facilities across the state to help support the retailer's expansion throughout Texas.