U.S. Customs and Border Protection (CBP) officers and agricultural specialists found, in two different fruit shipments, 5.5 tons of marijuana and a dangerous invasive moth species that destroys tree, shrub and crop plant leaves.
According to U.S. Customs and Border Protection, on June 4, CBP officials at the Otay Mesa Cargo port of entry seized more than 5.5 tons of marijuana, which was hidden in a shipment manifested as "limes".
"Criminals and other bad actors will try to get past us but CBP officers are focused on protecting our communities from illicit drugs," said Division Director Rosa Hernandez. "I am so proud of the officers for their efforts and know that they will continue to target these dangerous shipments."
CBP said officers identified a 74-year-old male Mexican citizen, driving a tractor pulling a trailer carrying a shipment of limes. The truck and shipment were sent for a more in-depth examination.
The officers searched the trailer, it was full of boxes with supposed limes within, and they identified anomalies. A CBP officer probed one of the boxes and extracted a green leafy substance that field-tested positive for the properties of marijuana.
In total, they discovered 468 large wrapped packages containing more than 11,000 pounds of marijuana, with a street value of approximately $8.4 million.
CBP officers seized the tractor, trailer, cargo shipment and marijuana. The driver was turned over to Homeland Security Investigations.
Dangerous Moth Species Intercepted
The U.S. Department of Agriculture (USDA) confirmed that a moth found by U.S. Customs and Border Protection (CBP) agricultural specialists in a shipment of bananas on May 7 was the first-ever local discovery of this moth species.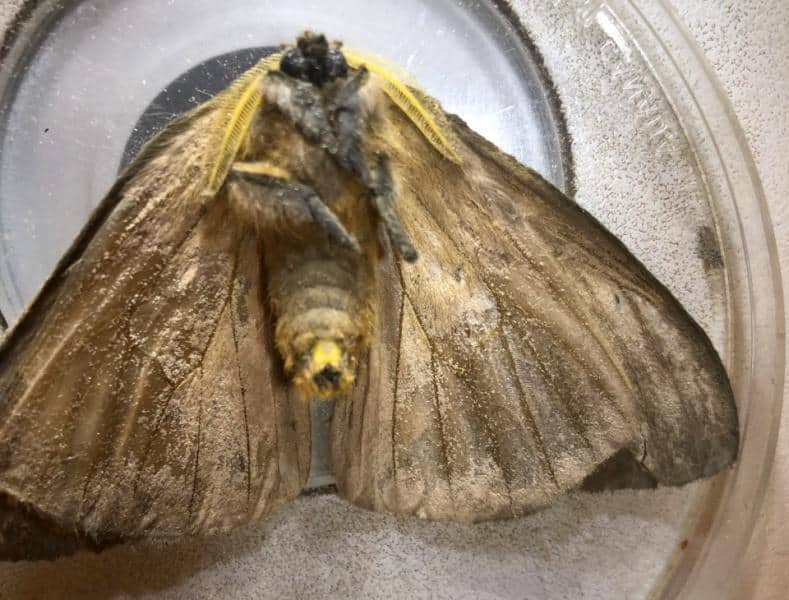 Hylesia sp. (Saturniidae) is a forest pest. In their larvae and caterpillar stages, they are voracious consumers of tree, shrub, and crop plant leaves.
CBP agriculture specialists discovered the live adult moth while inspecting bananas from Honduras. Agriculture specialists submitted images of the specimen to the USDA entomologist who determined the pest to be Hylesia sp. (Saturniidae), an invasive pest of the giant silkworm moth family generally known to occur in South America, said the agency in a press release.
CBP discovered no other invasive pests and released the shipment of bananas for transport to Broward County, Fla.
Related Article: What is the FDA's Strategy for the Safety of Imported Food?
"Customs and Border Protection's agriculture protection mission is vital to our nation's economic health, and this first-in-port discovery is evidence of our agriculture specialists' tireless efforts to intercept potential dangerous invasive pests," said Ronald Krempa, CBP Port Director for the Port of Wilmington. "CBP remains steadfastly committed to ensuring our agriculture industries remain vibrant by intercepting invasive insects, noxious weeds, and animal diseases when we encounter them at our nation's international ports of entry."
CBP agricultural specialists have extensive training and experience in the biological sciences and agricultural inspection, the federal agency said. On a typical day nationally, they inspect over 1 million people as well as land, air and sea cargo imported to the United States, and intercept 314 agriculture pests and 4,695 prohibited meat, plant materials or animal products.