Leaders of the National Supermarket Association (NSA) met with New York Police (NYPD) Commissioner Dermont Shea in recent days to seek solutions to the recent wave of robberies against its members' grocery stores and to work on programs to help the community.
NSA President William Rodriguez, accompanied by members of the Board of Directors of the association that represents more than 400 independent supermarkets in New York and other cities on the East Coast, had the opportunity to dialogue with Commissioner Shea on issues of mutual interest.
According to a press release from the NSA, the meeting was also attended by the Chief of Patrol Bureau, Fausto Pichardo, who is the first Dominican-American to reach this position.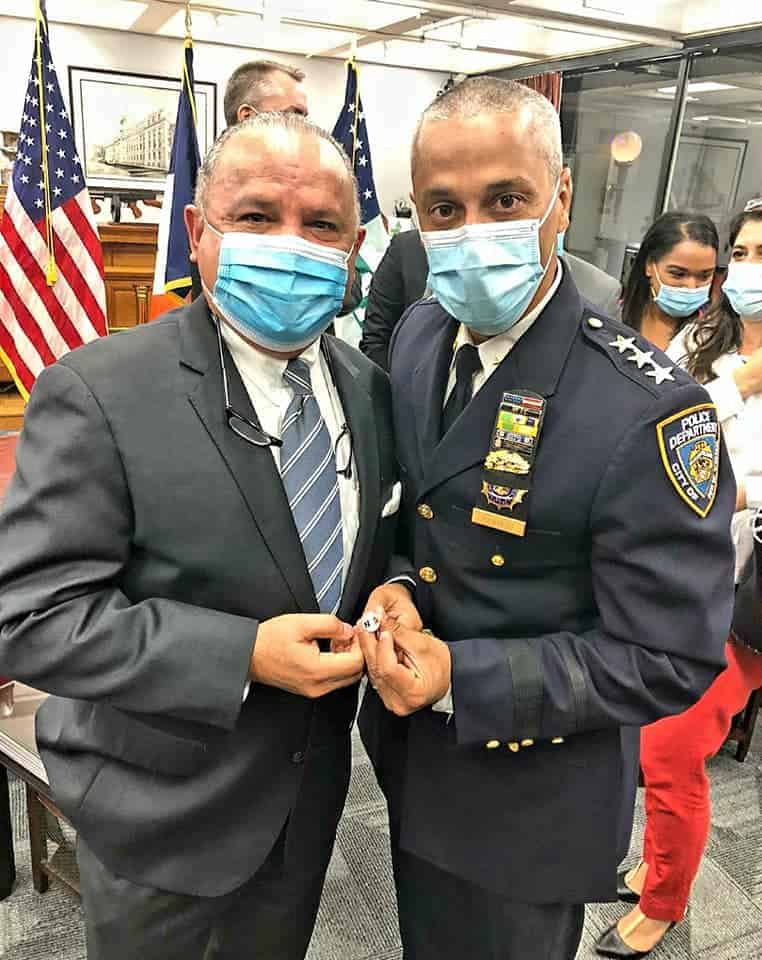 NSA leaders discussed with Commissioner Shea priority issues for the association, such as finding solutions to reduce the recent crime wave in their members' stores.
Related Article: The National Supermarket Association Strengthens Relationship With The Dominican Government
"We had a very productive conversation that took place over the course of an hour in which we discussed high-level priorities, such as the recent increase in crime at our members' stores, opportunities for partnership in our mutual efforts to reach out to youth, and ways we can work together to keep our communities safe," said Rodriguez.
The National Supermarket Association expressed its support for the NYPD and its leadership personally thanked Commissioner Shea for the work of his officers during the pandemic and their tireless efforts to help keep neighborhoods safe. "NYC has been the safest big city in the world for a while and will continue to be so with the efforts of the NYPD," the statement said.
"This meeting was a great first step in establishing a more formal relationship between NSA and NYPD. We look forward to working together now and in the future," the NSA leadership said.