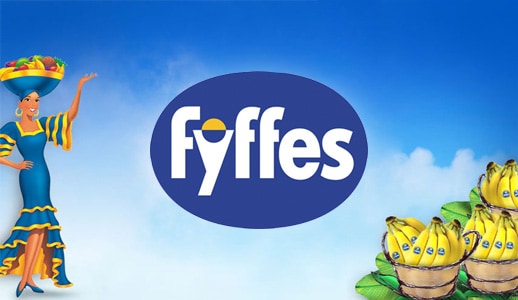 The European Union antitrust authorities approved the merger of the American fruit production company Chiquita Brands and its rival, the Irish Fyffes, valued at $526 million, to create the largest banana producer in the world.
The European Commission said that in return for their approval, the companies should avoid exclusive agreements with shipping companies and may not provide incentives to carriers to stop carrying rival firms' fruit.
Likewise, Brussels believes there is no risk of a monopoly because the "wholesale and retail customers will still have the opportunity to obtain supplies from a number of suppliers."
The two groups announced in March the merger by exchange of securities, which will result in a company with a turnover of 4,600 million dollars.
The merged company, Chiquita Fyffes, will become the world's largest banana ptoducer with a presence in 70 countries, 24,000 hectares of land leased in Central America and approximately 32,000 employees worldwide.
Chiquita reiterated last week that the merger with Fyffes was their priority, although two Brazilian groups, Cutrale Group and Safra Group, proposed buying the U.S. company for $611 million.
In the initial project, Chiquita was valued at 526 million, but the group could hope to obtain a tax advantage moving its headquarters to Ireland.
Last Friday, the Irish company agreed to less favorable conditions to save the merger with the American company, allowing Chiquita shareholders to retain a 59.7% stake in the new company, instead of 50.7%.
Chiquita shareholders will vote on the merger on October 24, following two successive postponements waiting on the European Commission's decision.
If shareholders give their final endorsement, two legendary companies that began in the nineteenth century as modest providers and gradually became dominant players in the market for bananas will merge.
The European Union (EU) is the world's largest banana consumer. 68.3% of the market is dominated by the "dollar banana", produced in Latin America, followed by the production of the ACP countries (Africa, Caribbean and Pacific) region, which has 19.1% of the market, and bananas produced within the community (12.6%), according to the Commission.