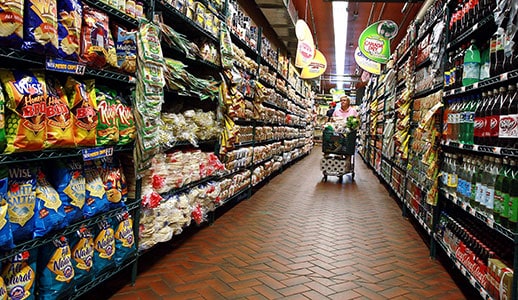 According to the report released Friday by the Departmentof Labor, the Price Index (CPI) increased two tenths in March compared to February for the second consecutive month, prompting annual inflation once again falling into negative territory, -0.1%.

The energy and houseing increases of 1.1% and 0.3% respectively were able to offset the two tenths food decline and were the main drivers of the increase in the general index.

Core inflation, which excludes the prices of food and energy, rose two-tenths for the third consecutive month, since, in addition to housing prices, healthcare, trucks and used cars, fashion, new vehicles, reforms and household furnishings and leisure also increased. Conversely, air taxes fell for the fourth time in the last five months.

In the 12 months up until March, the CPI fell 0.1% after remaining unchanged in February.

Economists had forecast that the CPI would rise 0.3 percent in March compared to February and stay stable on-year.

Core inflation increased by 1.8%, one tenth more than in February, while food prices rose by 2.3% and energy decreased 18.3%.