The halls of the Irving Convention Center in Irving, Texas, were filled with attendees and exhibitors doing business, presenting products, and learning about new trends in the Hispanic food and beverage industry during the two-day Cocina Sabrosa Food & Beverage Trade Expo.
"The most exciting thing about this first Cocina Sabrosa is seeing an event take shape representing the Latino food and beverage community in the United States. Cocina Sabrosa has been a smash hit, not said by me, but said by the exhibitors and attendees that have been at Cocina Sabrosa this year," said Andrea Ferrando Fletcher, director of Cocina Sabrosa Food & Beverage Trade Expo.
The trade show took place on September 27 and 28, with the participation of hundreds of exhibitors and attendees.
Also during the event, numerous educational sessions were held with the participation of prominent speakers such as Al Carey, former CEO of PepsiCo; Verónica Moreno, founder and CEO of Olé Mexican Foods; Antonio Escalona, senior vice president and general manager of the Hispanic Business Unit of PepsiCo Foods North America; and Pepe Toro, director of sales for Performance Foodservice, among others.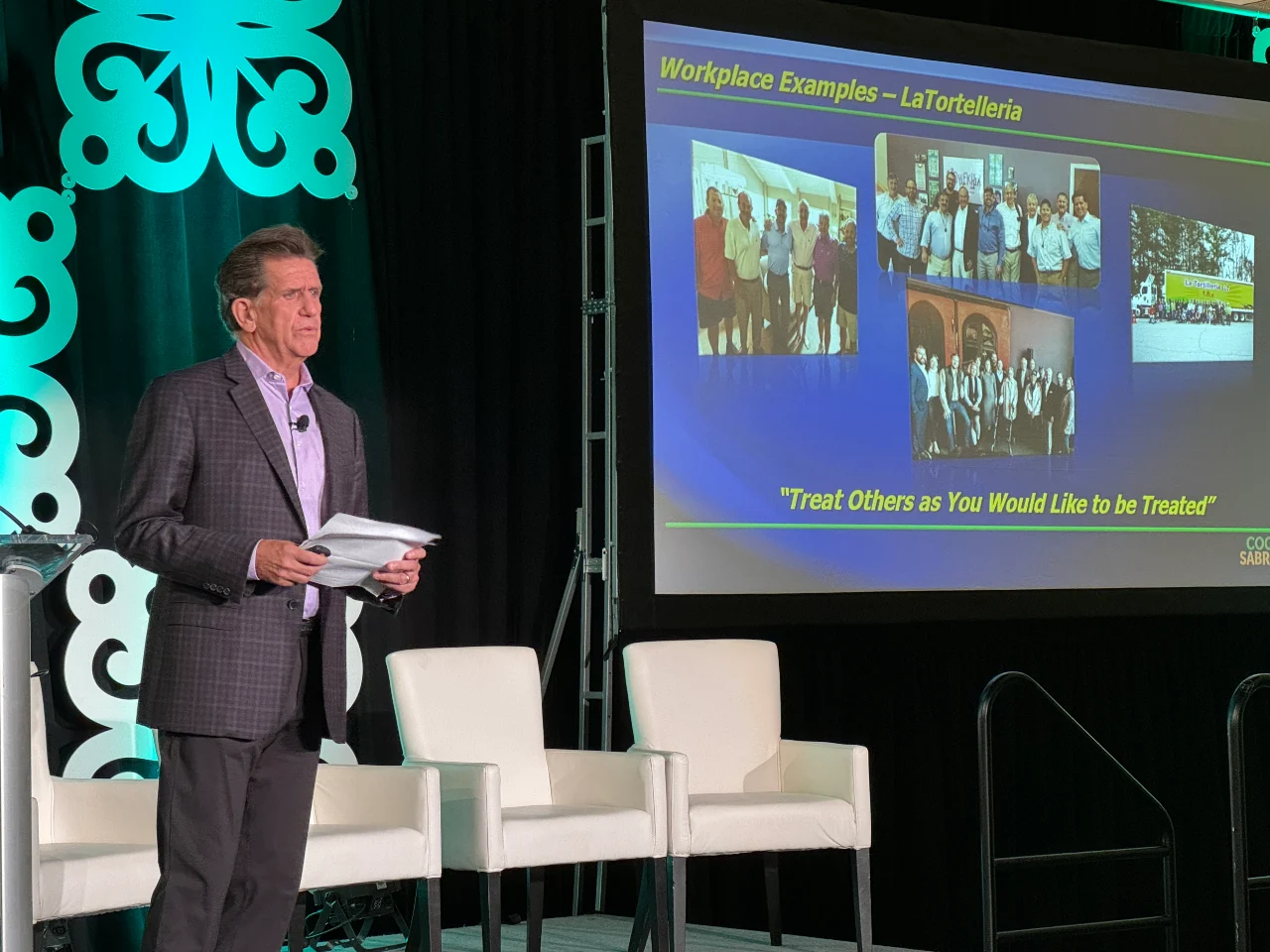 The success of this first national trade show focused on the Hispanic food and beverage industry demonstrates the relevance and growth that Hispanic businesses are experiencing and the economic power of this thriving population sector.
For his part, Jurgen Oliver, sales director of Cocina Sabrosa, said the expo "was an event by Latinos, for Latinos, focusing on our food and flavors. We are thrilled with this first expo, and the exhibitors have told us they are very proud to have participated."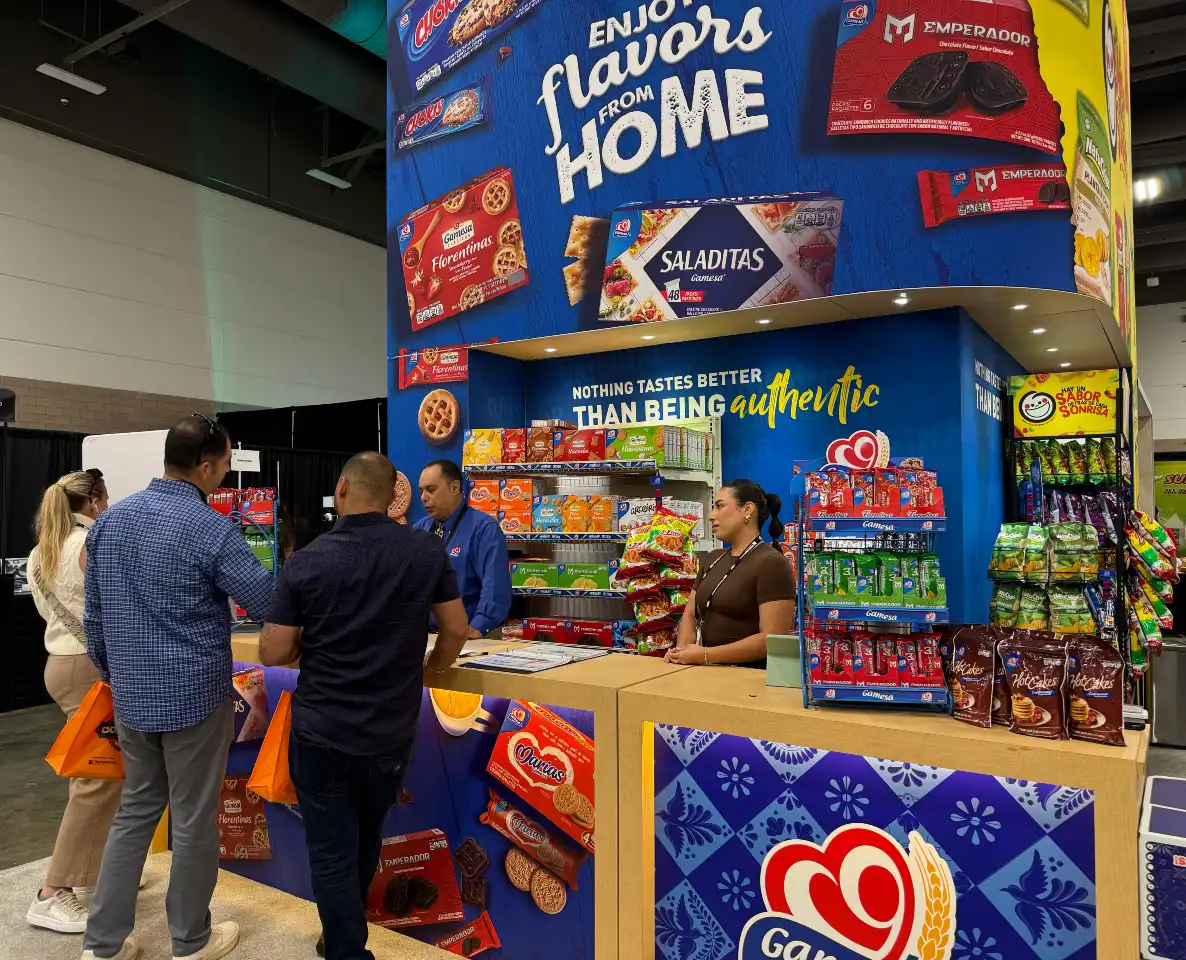 The Cocina Sabrosa Food & Beverage Trade Expo also served as a platform for several small Latino businesses to present their products to buyers from supermarkets and food and beverage distributors who walked the show floor. In this way, many Hispanic brands were able to take an important step to begin marketing their products in the United States.
"The vast majority of grocery retailers finally understand the great opportunity of being able to participate in an event like Cocina Sabrosa, and I have been able to see at this expo the great number of Latino entrepreneurs that are getting involved in the food and beverage industry," said Al Carey, former CEO of PepsiCo.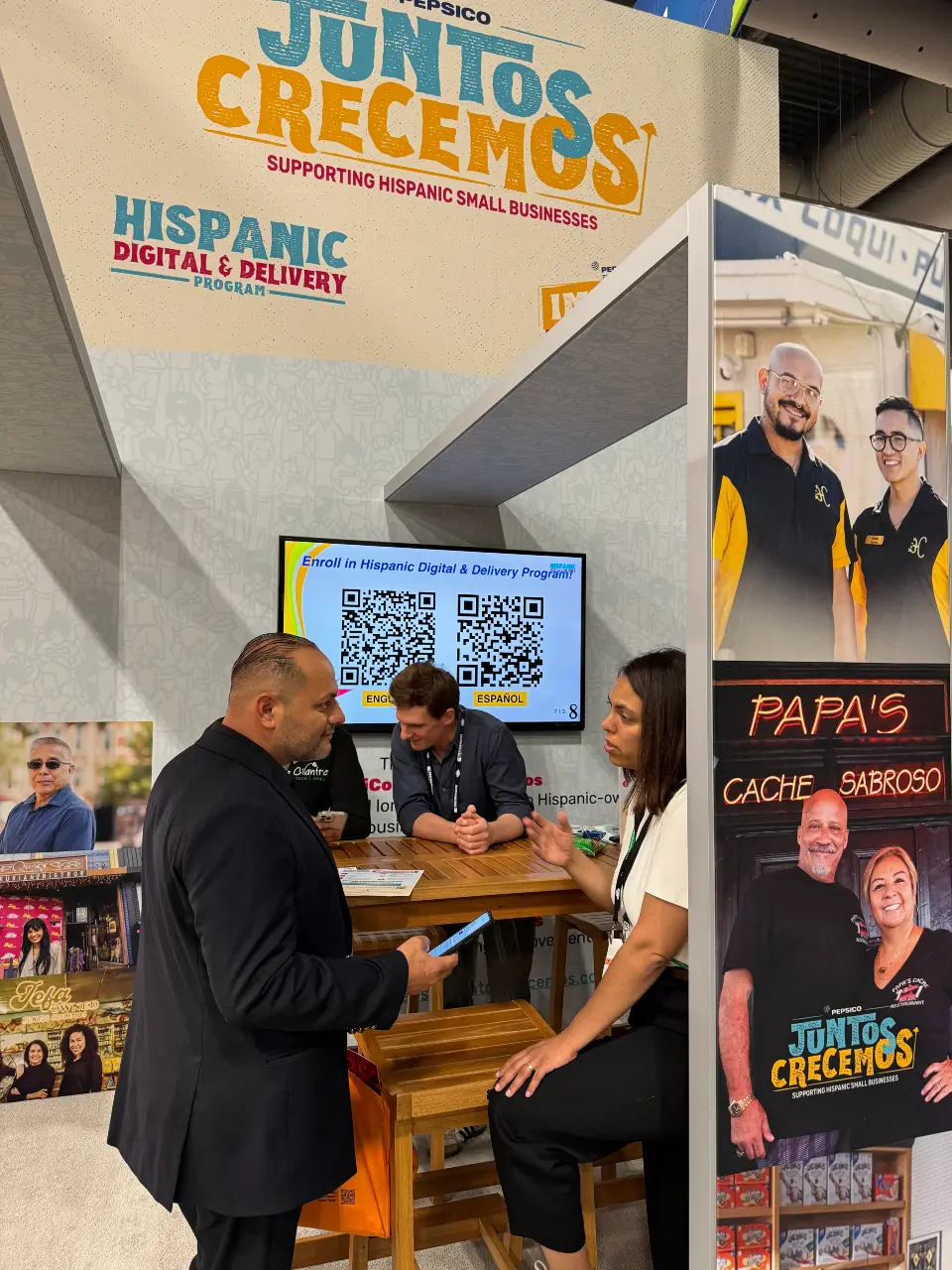 Also, recognizing the importance of Hispanic entrepreneurs and consumers in the United States, PepsiCo was present at the Cocina Sabrosa trade show with a booth where they presented a wide variety of snacks aimed at the Latino consumer. They also shared the space to promote the Juntos Crecemos program, a PepsiCo initiative to support small Hispanic businesses looking to succeed in the United States.
Related Article: Do You Want to Sell More and Better in 2024? Build an Exceptional Sales Strategy
"This is an initiative that I applaud, as part of the Hispanic community and the food and beverage business community, because it represents a great commitment to growing the community. I applaud the Cocina Sabrosa initiative. I think it's a great step," said Antonio Escalona, senior vice president of PepsiCo's Hispanic Business Unit.
"We who have the opportunity to participate in many trade shows nationwide, who see these big industry events, being Latino, it gives me great pride to see that steps are being taken to give a window for these businesses to have the opportunity to showcase their products and for companies like PepsiCo also to showcase what we are doing for the community and our brands," Escalona added.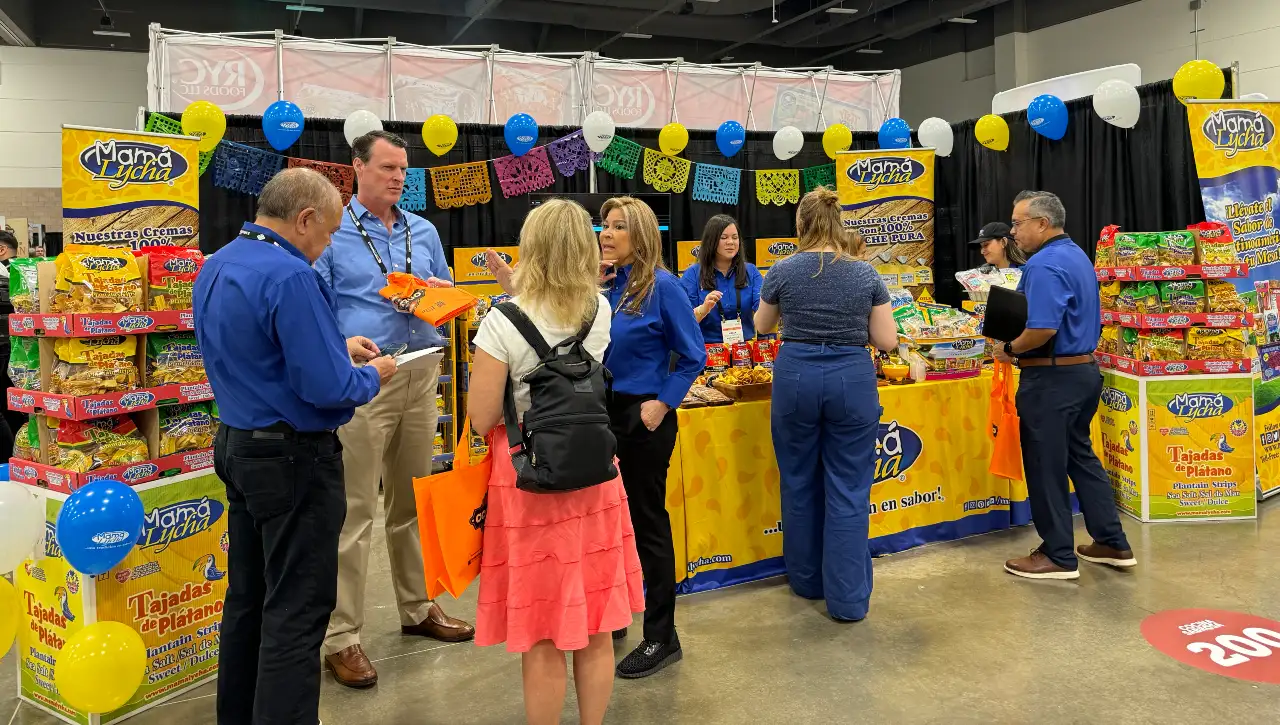 Numerous hot sauce brands were present in the 17,000-square-foot exhibit hall, each offering a distinctive presentation and flavor, all of high quality, demonstrating that the U.S. market has room for the great diversity of hot sauces primarily produced in Mexico.
One of these brands is Salsa Huichol. Luis Alfonso García, commercial representative for the brand, highlighted the new business opportunities provided by the Cocina Sabrosa expo.
"The show has been very productive. Above all, we met new contacts, especially in the foodservice channel. For us, it has been excellent to discover new customers and new business opportunities in the Hispanic channel of restaurants, hotels, and cafeterias. Cocina Sabrosa has allowed us to meet new business prospects.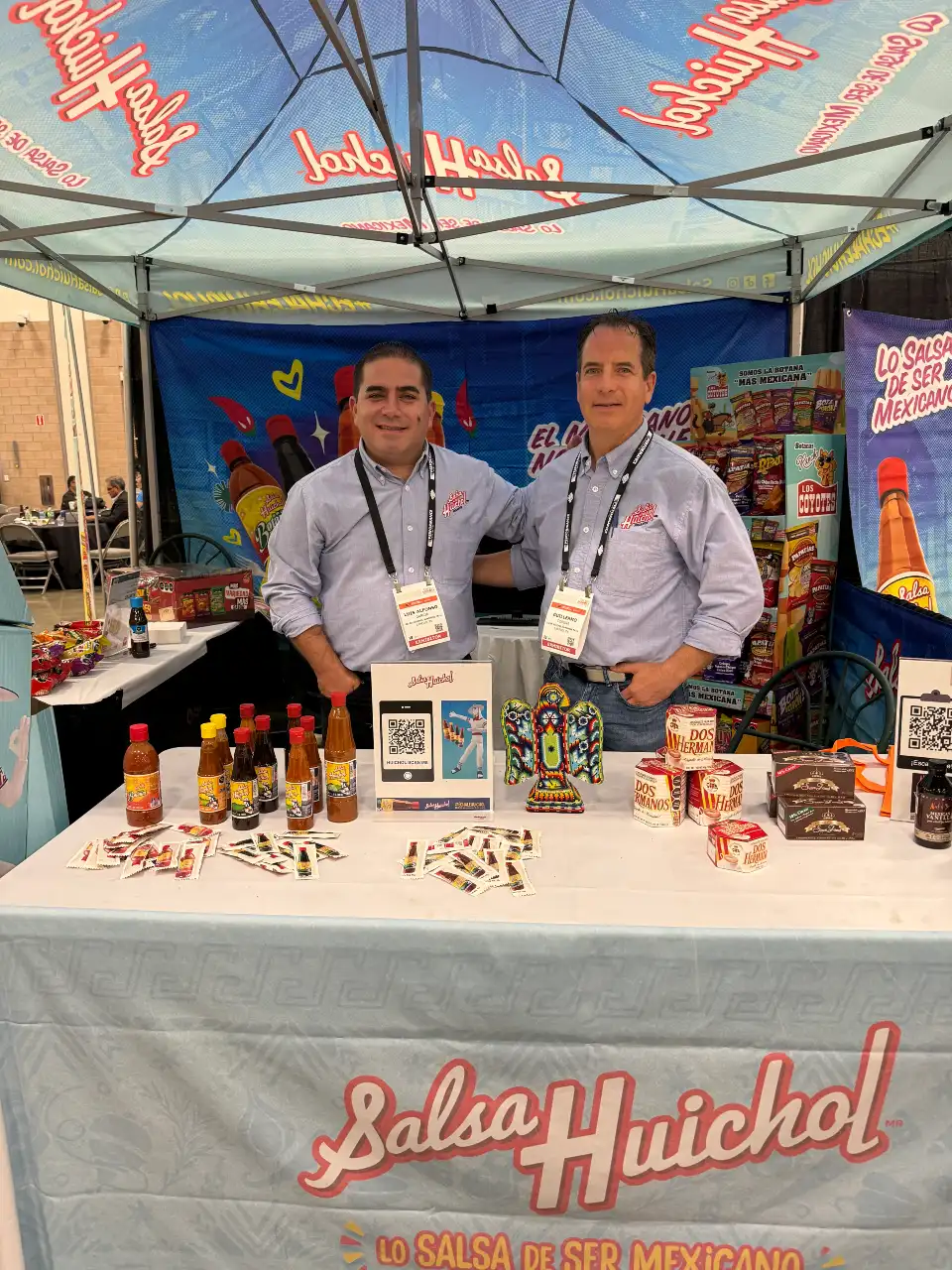 Another brand that offered its products was Salsa Lago de Chapala. Its commercial director, Federico Wong, commented: "Here at Cocina Sabrosa, we have done very well. The experience has been great because we have had a relationship with current and new customers and were also presented with a great business opportunity. So Cocina Sabrosa has been a forum that allows us to reach more customers and expose our products".
Antonio Meza, regional manager of Vilore Foods, a Hispanic company representing major Hispanic food and beverage brands such as La Costeña and Jumex, said: "Our participation in this Cocina Sabrosa event has been a success. Many people had the opportunity to visit us at the booth. We have had many business prospects, many interested people, and at the same time, it allowed us to collaborate and talk with other industry peers, from whom we also got good ideas".
The event organizers are already planning the second edition of the Cocina Sabrosa Food & Beverage Trade Expo, which they hope will be bigger and even more successful. They will soon announce details of the date and location of the expo in 2024.