In the face of challenges, opportunities abound. This has been proven time and again by Sally Hernandez, Vice President of Grocery for Superior Grocers' supermarket chain, throughout her successful career in the supermarket industry.
With nearly 40 years working at different grocery chains in California, Hernandez has had the opportunity to learn about all aspects of a supermarket operation and experience firsthand the connection that forms between a store and the community it serves.
Abasto interviewed Sally Hernandez to learn about her story and the steps she has taken in her life, climbing positions, breaking barriers, and supporting Hispanic supermarkets and food manufacturers to grow and succeed in the United States.
Hernandez was born in East Los Angeles and, along with her three siblings, grew up in West Covina, where her Mexican-born parents bought their first home. She recalls they were the only Latino family on the block where they lived. Still, nevertheless, in their home, they always maintained their Mexican culture and spoke only Spanish at home.
How Her Passion for Working in the Supermarket Industry Began
When Hernandez finished high school, she pursued college while working as a teacher's aide in the Los Angeles School District, but destiny had other plans for her.
Hernandez recalls times were tough, and her parents needed help, so she sought a part-time job as a cashier at Amar Ranch Market, not far from her home.
"Almost before I knew it, I worked full-time at the store, and the owners loved me very much. As the company grew, I dropped out of college to work full-time with them", she said.
So, at 19, Hernandez realized that there was a future in the supermarket business and took the first step toward a career in the industry.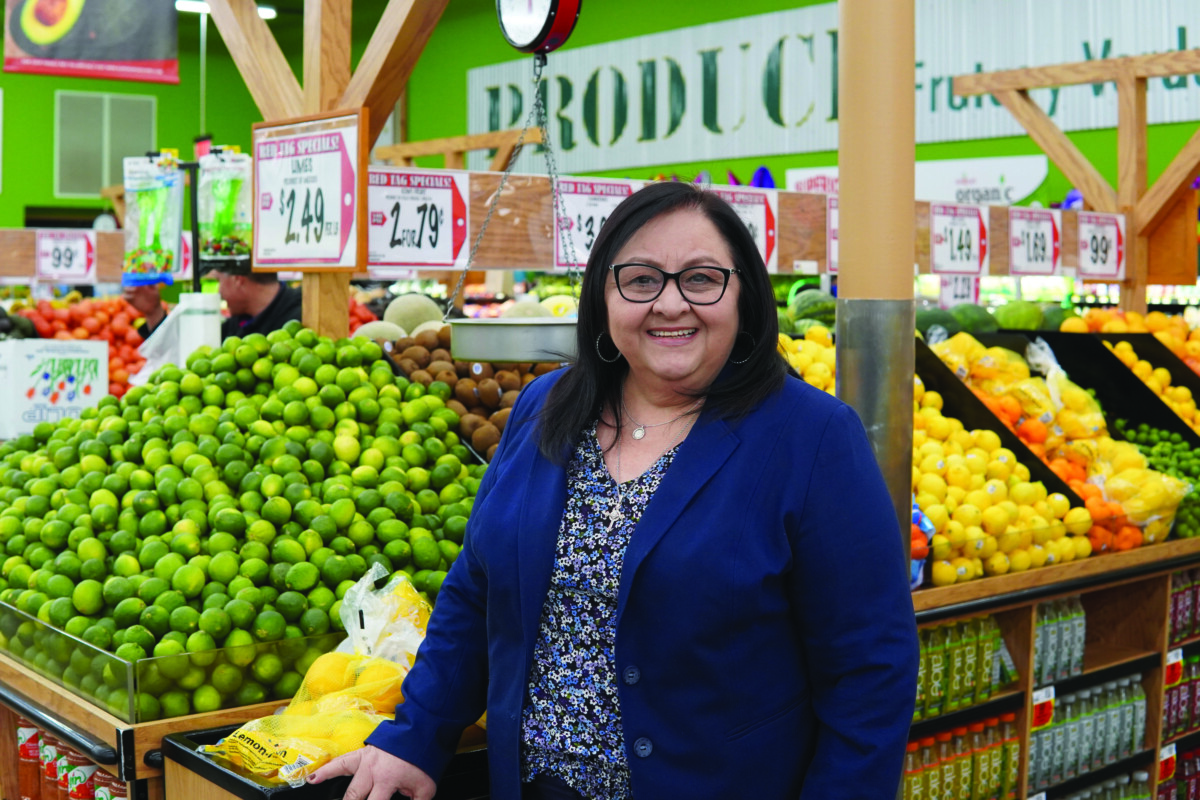 She successfully advanced thanks to the support of her parents and the desire to give a promising future to her daughter, who is now a professional with a master's degree in dual education.
At Amar Ranch Market, where she worked for 15 years, Hernandez experienced the special connection that stores build around the neighborhoods they serve.
"For me, it was very pleasing. I would go to church on Sunday, and people would greet me. My mom would ask me, who is it and I would say I don't know, but I'm sure they are store customers who recognize me."
As the supermarket opened other stores, Hernandez held various positions with greater responsibilities and learned the business across the spectrum.
A Hispanic Woman in Charge
"One day, the supermarket manager asked me, Sally, what do you want to do in your future, be a store director or work in the office, and I thought, 8 to 5 in the office, I prefer the office, and that's when I started training employees, and then I was named assistant buyer."
In the 1990s, Hernandez says, no women were directing grocery buying; that was a male-dominated position. She thought she wouldn't be considered for the position as a Latina and a woman. But her mentor, Jerry Schumaker, taught her the buyer job, and she earned the appointment.
Hernandez was already making a name for herself in the industry, and a recruiter offered her a job at the Gigante retail chain. Thus, she moved from a family business to a corporate one.
Because of her accomplishments and reputation as a firm but fair buyer, recruiters kept looking for her, offering her new opportunities in the industry.
Related Article: Richard Wardwell is Promoted to the Role of CEO of Superior Grocers
In 2004 Hernandez went to work with El Super when the grocery chain had six stores. She worked ten years with the company, and over that time, it grew to 50 supermarkets.
From her time as a teacher's assistant, she had a taste for teaching and sharing her knowledge, while challenges became the path to success.
With this in mind, Hernandez decided to leave El Super to work with Mi Pueblo, a grocery chain in Northern California, even though the company was coming out of bankruptcy. "It's just that challenges seek me out," Hernandez explains.
At Mi Pueblo, she was named Vice President of Grocery, and within three years, the company was purchased by Cardenas Markets. Hernandez transitioned to Vice President of the Center Store, responsible for strategy and merchandise, where she worked for six years.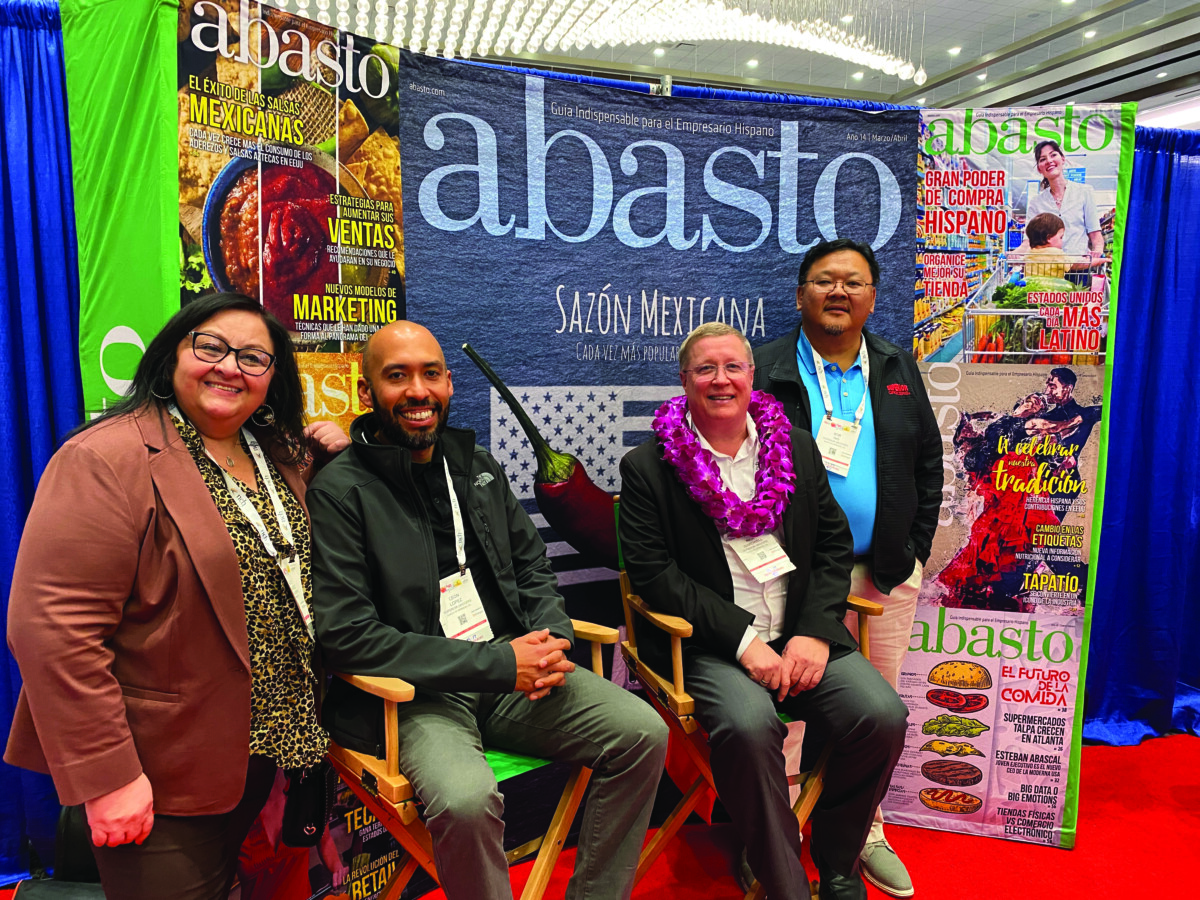 During these years of professional growth, Hernandez met and maintained a good friendship with Mimi Song, the founder of Superior Grocers. On more than one occasion, they discussed the possibility of working together.
The moment came in 2020, almost simultaneously with the Covid pandemic.
With this great challenge, Superior Grocers' new Vice President of Grocery faced the supply crisis and empty store shelves with her new team. They managed to keep all 45 stores in operation and to get enough stock to meet the demand of anxious customers.
During the three years, Hernandez has led Superior Grocers' buying department, the chain has grown to 70 stores, and the goal is to reach 100 stores by 2025.
"We are doing very well. It's a great company because the leadership, Mimi and Richard Wardwell, really care about their people, how they are doing, and their families. I'm thrilled, and I hope this is the last stop in my profession," says Hernandez.
Furthermore, she admits to wanting to see Superior Grocers reach 200 stores. "That would be my legacy," concludes the Vice President of Grocery.