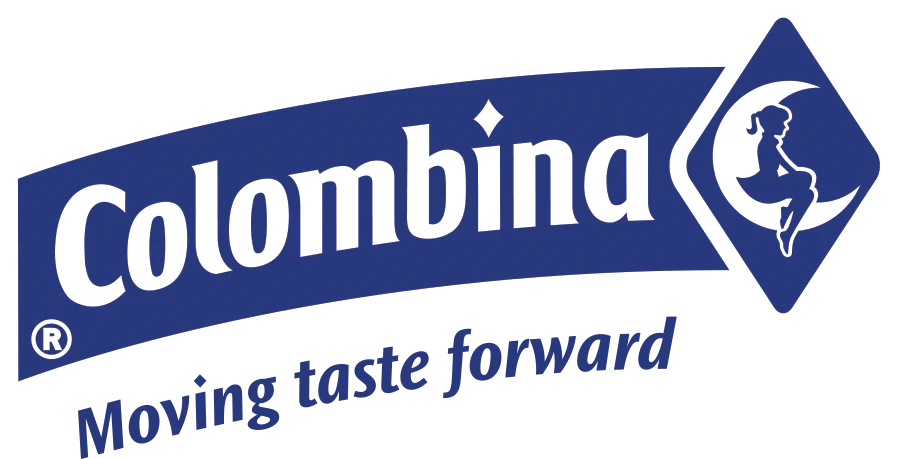 Founded over 90 years ago, Colombina is one of Colombia's oldest companies that grew in the confectionery sector and has successfully diversified into 20 food categories. Over the years, Colombina has conquered the international market with seven production plants and distributed its products in over 80 countries.
Bon Bon Bum, the first chewing gum-filled lollypop on the market; Coffee Delight, the most globally recognized Colombian coffee candy and Nucita, the two-flavored chocolate creamer, are three of Colombina's most iconic products that have delighted children and adults around the world since their launch in the 1970s.
Colombina has demonstrated that the quality of its candies and foods, coupled with a brilliant growth and diversification strategy, is the ideal combination that has allowed the company to succeed for almost a century.
Colombina began exporting candies in the 1960s, becoming the first South American company to compete with the leading confectionery companies and brands in the United States. 
The Vision of the Vice President of International Markets
This year is very significant for Colombina because they will be launching the ChewzMe brand to attract Generation Z consumers in the United States.
To learn more about Colombina's growth in the U.S. market, Abasto interviewed Miguel Mejía, Colombina USA's Vice President of International Markets.
Mejía is an economist majoring in marketing with a master's degree in administration and a senior management program.
He has developed his entire career in the confectionery industry and has been working with Colombina for more than 22 years, exclusively managing the international market.
Abasto Magazine: When and why did Colombina decide to enter the U.S. market?
Miguel Mejía: Undoubtedly, the United States represented one of the most important markets in the world, therefore, it was a challenge for Colombina to enter this market, and it was in 1965 when it made its first export. From that moment on, the doors of international trade were opened for the company.
In 2007, the new subsidiary Colombina Candy Inc. was created. With it, multiple lessons were learned that have allowed the company to enter its portfolio in the categories of candy and cookies in a market as competitive as the United States.
AM: Which products did the company start exporting to the United States?
MM: Initially, we entered this market through the confectionery segment that the company was producing at the time.
The products we started exporting to the USA were Starlight Mints, Jumbo Mint Balls, Butterscotch, Cinnamon Discs, and Tiger Pops (lollipops), among others.
These are described as local products and of outstanding recognition in the USA. Then comes our leading global brand Bon Bon Bum and other cookie products such as Crakeñas, Brinky, and others.
How Colombina's Candy Exports Have Grown
AM: Today, how much have these exports grown, and how has the growth process been in the U.S.?
MM: In the U.S. market, we grew more than 25% in 2022; this excellent performance was presented in the different market segments, such as Hispanic, mainstream, and seasonal.
AM: What challenges have you faced in exporting your products to the United States?
Related Article: Hispanic Generation Z: How to Connect and market Latino Gen Zers
MM: Undoubtedly, the increase in the cost of raw materials and logistics operations represents a significant challenge when taking our products to this market, as we are always seeking to maintain our levels of quality and service and that our products continue to be accessible to the consumer.
AM: Have the Covid at the time and the current inflation forced you to transform or innovate in your operations?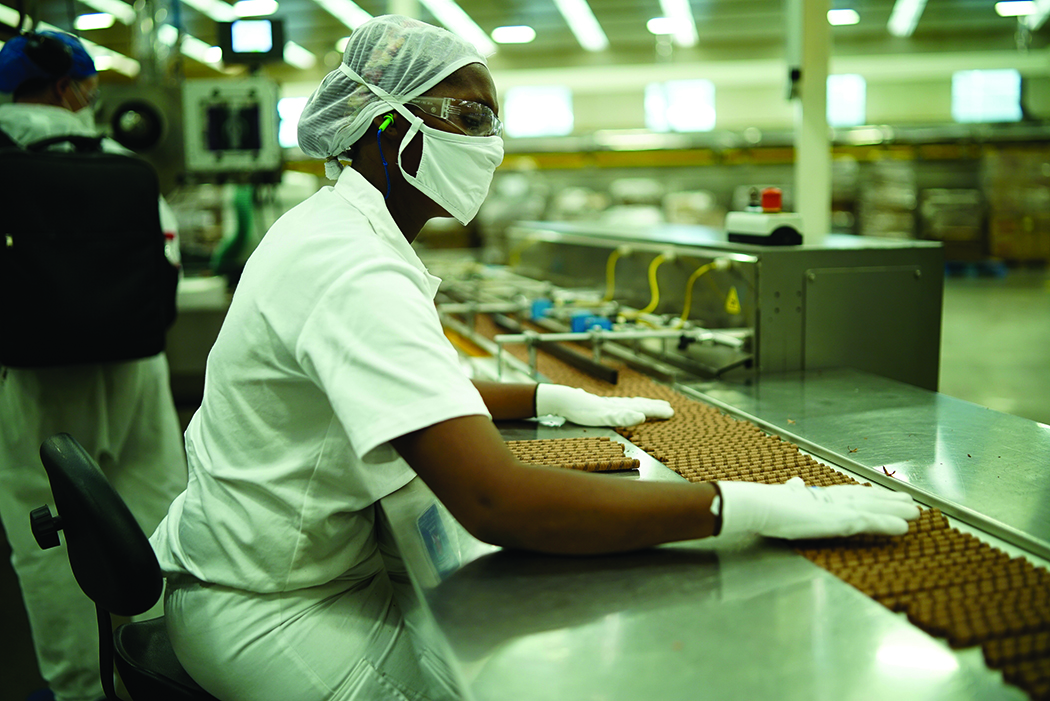 MM: When Covid arrived, we undoubtedly had challenging times, just like the rest of the world, but the benefits of having a varied food portfolio were also evident since some of our products were affected, such as confectionery, but, on the contrary, others had a better performance that allowed us to spend a year with a positive balance in terms of results.
As for inflation, it is an issue that causes us concern. However, our promise is to deliver to consumers products of excellent quality and at an affordable price; therefore, to the extent that this is fulfilled, our portfolio may be one of the last to be affected in times like these.
The Strategy to Reach Out to Hispanic Consumers
AM: How is Colombina working to win over the diverse U.S. Hispanic consumer?
MM: We frequently listen to our consumers and keep abreast of the latest consumption habits and flavors trends to satisfy Hispanic palates according to their customs and traditions.
Additionally, this leads us to offer them products with excellent flavor and choose the proper formats and presentations to be present in different distribution channels, allowing us to be within reach of our consumers.
This consumer segment mainly comes from the geographic regions where we have strong leadership: the Andean region, Chile, the Caribbean, and Central America, among others.
AM: Are you also looking to penetrate the English-speaking consumer market, and with which products?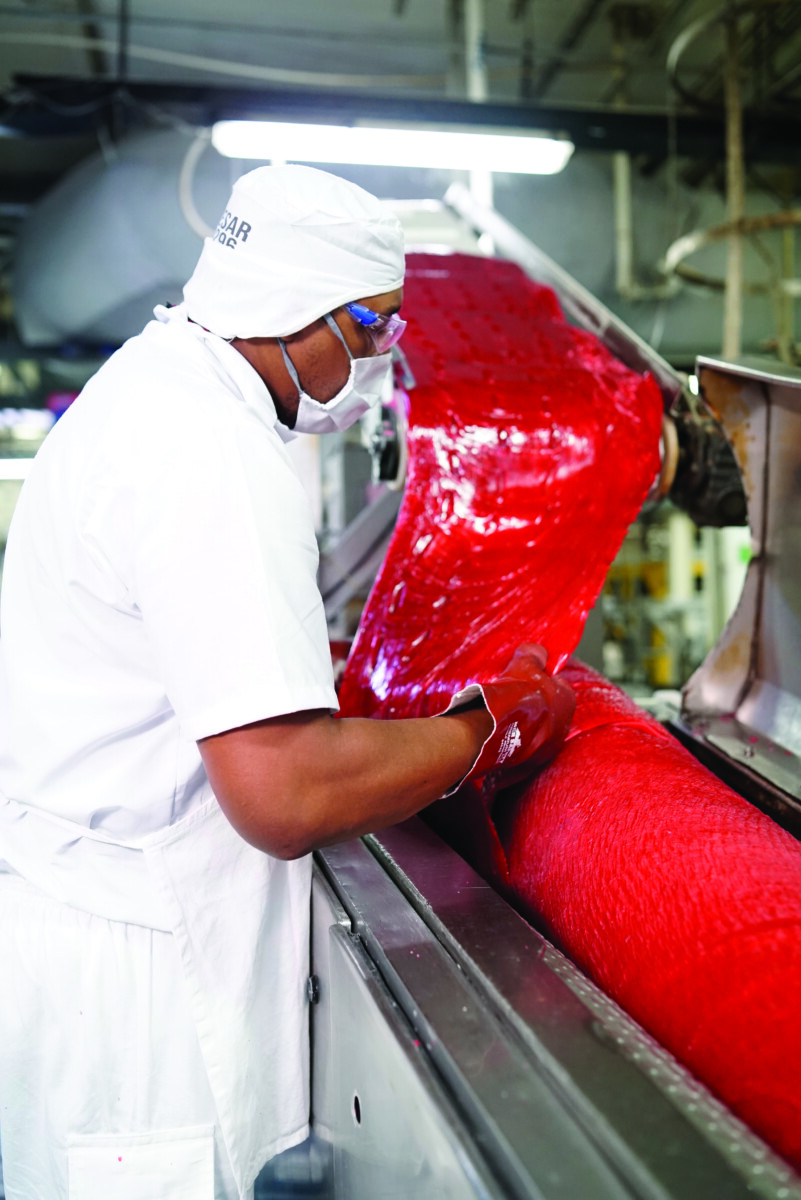 MM: One of the main objectives we are focusing on is to reach the English-speaking consumer market, where we are aligning product design strategies with this segment's consumption and purchasing habits.
This is how in 2022, we launched two Moments brand cookie products, with a communication strategy aimed primarily at this American consumer: chocolate-filled cookies and chocolate-covered wafer cookies.
This year 2023, is of great importance for our company, as we will launch the new ChewzMe brand with the primary objective of attracting Generation Z consumers in the American market and competing with the big gummy and soft candy brands.
The Key Difference of Colombina
AM: What differentiates Colombina from its competitors in getting stores to sell its products?
MM: The great recognition and leadership of our brands in the Latin American market are one of the main strengths in generating trust and credibility from the different retailers in the U.S. Hispanic market.
For the American segment, we understand that it will be a challenge to be a new brand in the market, for which we are developing products with added value and differentiation elements (design and brand) that allow us to play as locals.
All are framed under a general promise of excellent value for money and our level of service.
AM: What is your vision of Colombina's growth in the United States compared to other Latin American markets?
MM: Definitely, the size of the U.S. market is an attraction for any company worldwide. Given Colombina's track record for so many years in this market, we have defined that it is time to focus all efforts, investments, and strategies on making it the most important market internationally.