National Hispanic Heritage Month will have to be celebrated this year in a different way than it has been traditional for decades. The coronavirus pandemic has forced us to change our habits, to think differently, adapting to the new normal, keeping social distancing in mind at all times.
During the month in which the contributions of the Hispanic community in the United States are celebrated, Covid-19 is testing the creativity of the supermarket industry to offer something different from what we are used to this holiday season. Traditionally, our Latino stores held events and special sales to bring together the large Hispanic family, but due to health safety rules, this is no longer possible.
What we can do, through all means, is express our pride and respect for the thousands of essential Hispanic workers who work in the food and beverage industry, in supermarkets, in factories, and in the fields.
All of them are heroes who have defied the serious dangers of this pandemic and have continued to work so that our homes do not lack food.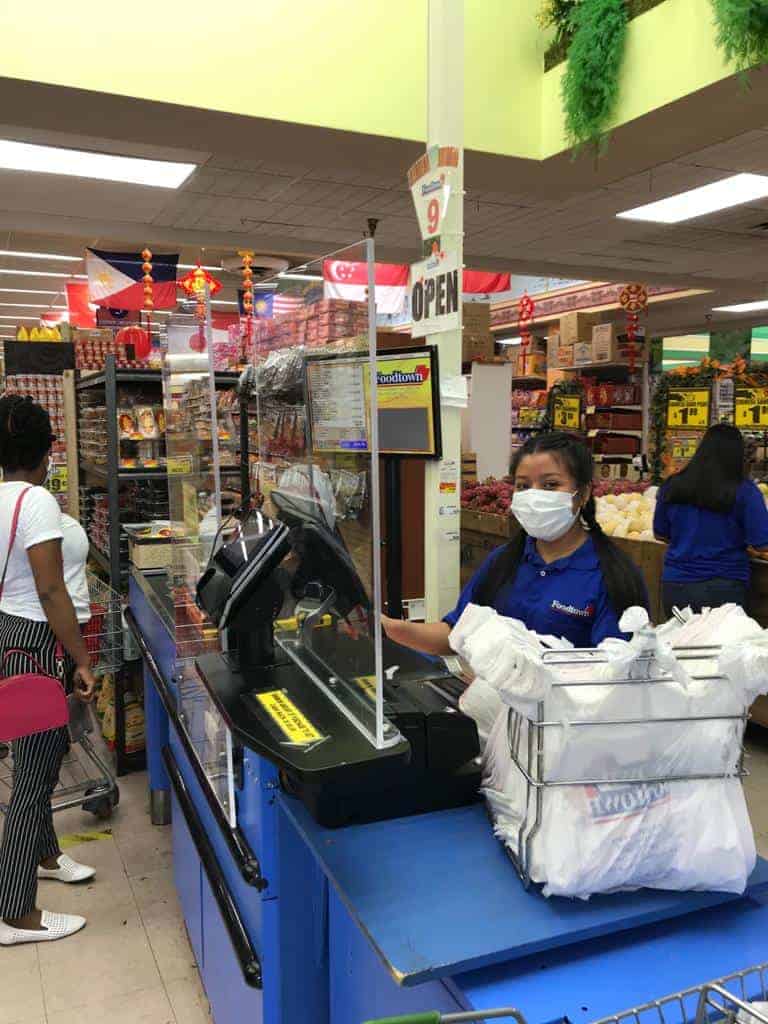 In all, the grocery store industry in the United States employs three million workers. Many of them are of Hispanic origin and as essential frontline workers, they put their lives and those of their families at risk on a daily basis.
According to the United Food and Commercial Workers International Union, there have been at least 97 deaths of store employees nationwide while about 7,200 have been infected with Covid-19. Likewise, 113 workers in meat processing plants have died and more than 17,000 have fallen ill from Covid-19.
We can only honor them, thank them for their work, dedication, and sacrifice in this National Hispanic Heritage Month.
Related Article: In Numbers: The Economic Power of the Hispanic Population
Likewise, it is worth highlighting other aspects of our Hispanic community that make us increasingly important and essential in the growth of the United States.
According to US Census figures, of all US businesses registered in 2017, a total of 322,076 were owned by Hispanics. The main sectors with Hispanic-owned businesses were construction with 15.6% (50,187) of all companies; It is followed by accommodation and food services with 13% (41,817) and professional, scientific, and technical services with 10.6% (34,292).
Hispanic businesses in these top three industries employed approximately 1.2 million workers in 2017, had revenues close to $130.9 billion, and an annual payroll of approximately $ 35.8 billion.
In the past 10 years, the number of Latino business owners grew 34%, compared to 1% of all business owners in the United States, according to a recent study by Stanford University. And more Latinos than ever are applying for small business loans to grow their operations.
A 2019 report to Congress, based on data from 2017, found that nearly 60 million Latinos in the United States already account for $2.3 trillion in total economic activity, which is equivalent to being the eighth largest economy in the world. And Latinos are projected to make up 30% of the U.S. population in 2020, which means the group's contributions continue to rise.
Congratulations to the Hispanics from Costa Rica, El Salvador, Guatemala, Honduras, and Nicaragua, who celebrate their independence day on September 15, Mexico, which commemorates it on September 16, and Chile, on September 18.