The Hass Avocado Board reported that Avocados From Mexico set a new record by importing 2.47 billion pounds of avocados during the fiscal year 2023.
Avocados From Mexico attributes its latest imports' success to strategic marketing campaigns, creative shopper partnerships, and seasonal programs, a record-setting number of foodservice limited-time offers designed to encourage demand, and the great work of growers, packers, and importers, partnered with the support of the company's parent organizations APEAM (The Association of Avocado Exporting Producers and Packers of Mexico) and MHAIA (The Mexican Hass Avocado Importer Association).
The brand's commitment to expanding marketing efforts around significant avocado consumption moments like the Big Game and football season, along with becoming the leading food brand for Cinco de Mayo, have contributed to the record-breaking imports, said the company in a press release.
During Cinco de Mayo alone this year, the U.S. imported more avocados than ever from Mexico, with a record-setting 61% year-over-year increase in avocado volume. In fact, the company has set new import records in three out of the last four years.
"The record-breaking volume we're seeing indicates that the work we're doing to drive demand across consumer, retail, and foodservice is working," said Alvaro Luque, President and CEO of Avocados From Mexico. "The Avocados From Mexico team is committed to building on this momentum, and we are confident that we will continue to increase avocado demand in the U.S. with a strong promotional plan this year."
Related Article: Álvaro Luque, CEO of Avocados From Mexico, Hispanic Pride in the Food Industry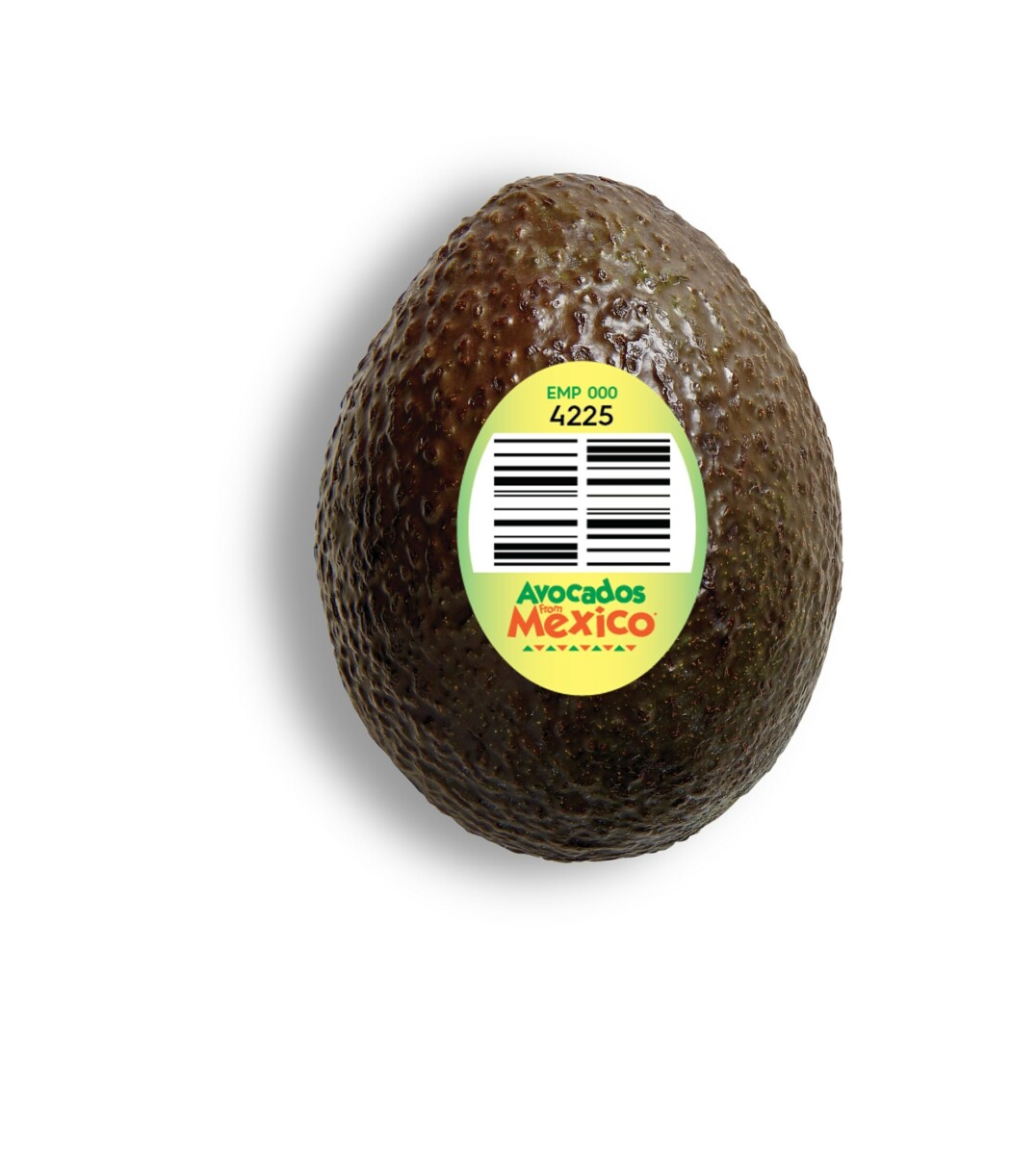 Now, the company is leaning into the strength of its recognizable brand to drive more demand by launching co-branded price look-up (PLU) stickers for bulk avocados to help shoppers more easily identify quality Mexican avocados at the point of sale.
The new PLU stickers feature the Avocados From Mexico logo and its signature PANTONE® color, highlighting the shade of a perfectly ripe and creamy avocado from Mexico and the authenticity of the brand that represents it.
"Retailers rely on brands to create eye-catching PLU stickers to help shoppers decide which bulk items to purchase. Our research shows that when consumers see Avocados From Mexico branding, it's an indication of high quality and positively influences purchase intent," said Stephanie Bazan, Senior Vice President, Commercial Strategy and Execution for AFM. "This new program will allow us to collaborate with distributors to use the power of our brand to reinforce and distinguish Mexican avocados at the point of sale."
Retailers interested in getting the Avocados From Mexico PLU sticker for their avocados are encouraged to reach out to their respective suppliers.