Associated Supermarket Group (ASG) welcomed the fifth Hamdan family-owned supermarket to its 250+ retail network. Met Fresh's new location, in Bed-Stuy neighborhood in Brooklyn, arrives at a time when the population has increased, and the area lacked an extensive selection of high-quality food at competitive pricing, said ASG.
Met Fresh stores are known for their excellence in customer service, fresh foods, and an iconic "beer cave" with international and craft selections. Its format is a full-service model, offering a wide variety of natural, organic, and specialty food products across all departments. It also features a large produce area, a juice bar, an in-store butcher, a bulk-buying section, and a café bar to enjoy an espresso while shopping.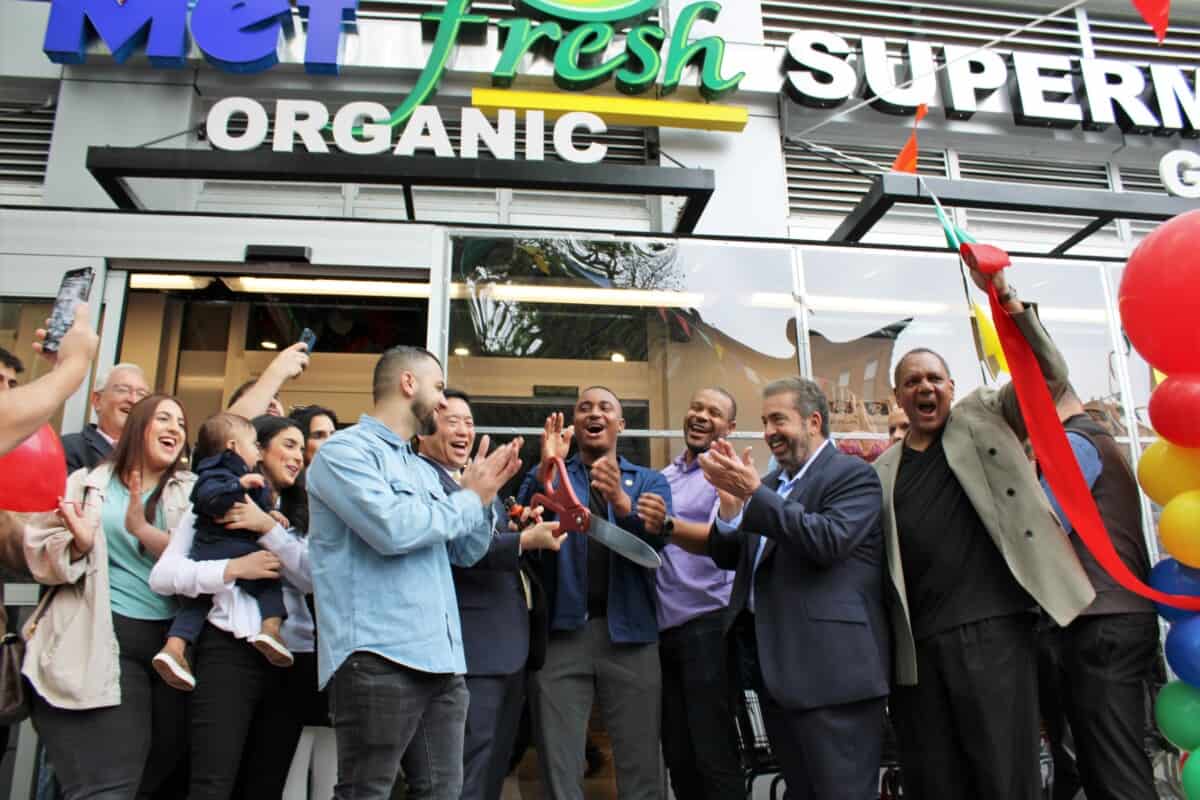 "The supermarket has everything a shopper needs in their pantry or on tonight's dinner table.," said Danny Hamdan, owner of Met Fresh. "This marks my third endeavor with the supermarket format, and it is one that Bed-Stuy residents have pleaded for, a modern supermarket that is an enjoyable shopping experience," he continued.
Related Article: The Impressive Growth of Grocery Sales in the U.S. Over the Last Two Decades
Associated Supermarket Group provides retail solutions to independently owned grocery stores in the Northeast and mid-Atlantic regions, providing distribution, marketing, merchandising, promotional services, and store financing.
"Opening a Met Fresh, an anchor supermarket in Bed-Stuy for a thriving mixed residential and commercial area, allows a neighborhood to flourish even more. It provides greater economic opportunity, not only for the Hamdan family but also for the community," said Joe Garcia, Co-CEO and Co-President of Associated Supermarket Group.
A relationship with ASG allows independently owned and operated stores to take advantage of the economies of scale normally available to larger supermarket chains.
"The ASG family is excited to welcome this new supermarket with our Met Fresh trademark so that consumers can benefit from our product selection, competitive pricing, and the personal touch that the Hamdan family offers in their stores. We wish Danny and his team much success," said Zulema Wiscovitch, Co-CEO and Co-President of Associated Supermarket Group.
The new Met Fresh Supermarket is located at 410 Tompkins Avenue, Brooklyn, New York.
ASG's supermarket banners include Associated, Associated Fresh, Compare, Compare Fresh, Met Foods, Met Fresh, Metropolitan City Market, Pioneer, and other independently named stores.