ASG, Associated Supermarket Group, announced the inauguration of two Fresh concept supermarkets, adding to its network of independent stores and to the 220,000 small businesses located in New York City.
After a three-year supermarket void along 150th Street, the borough of Queens welcomed Met Fresh to Whitestone on Friday April 5, 2019. Known as the most diverse borough in the US, owners and operators Omar and Danny Hamdan bring their emblematic array of fresh produce and Beer Cave concept to a community that longed for a supermarket to walk to, according to a press release.
This is the Hamdan's fourth family supermarket employing a staff of approximately 50 to service the 12,500 sq. foot store, a hub for numerous providers and suppliers.
The Hamdan's are known for programming stores to the neighborhood's taste and cultural product preferences. "ASG is committed to ensuring the success of the Hamdan family," said Joe Garcia, CEO of Associated Supermarket Group, "as their supplier we equip entrepreneurs with the operational excellence to build a high performing team and retail location."
The Met Fresh store is designed to provide specialty foods with an expansive array of European and Asian import specialties, as well as mainstream groceries and prepared foods.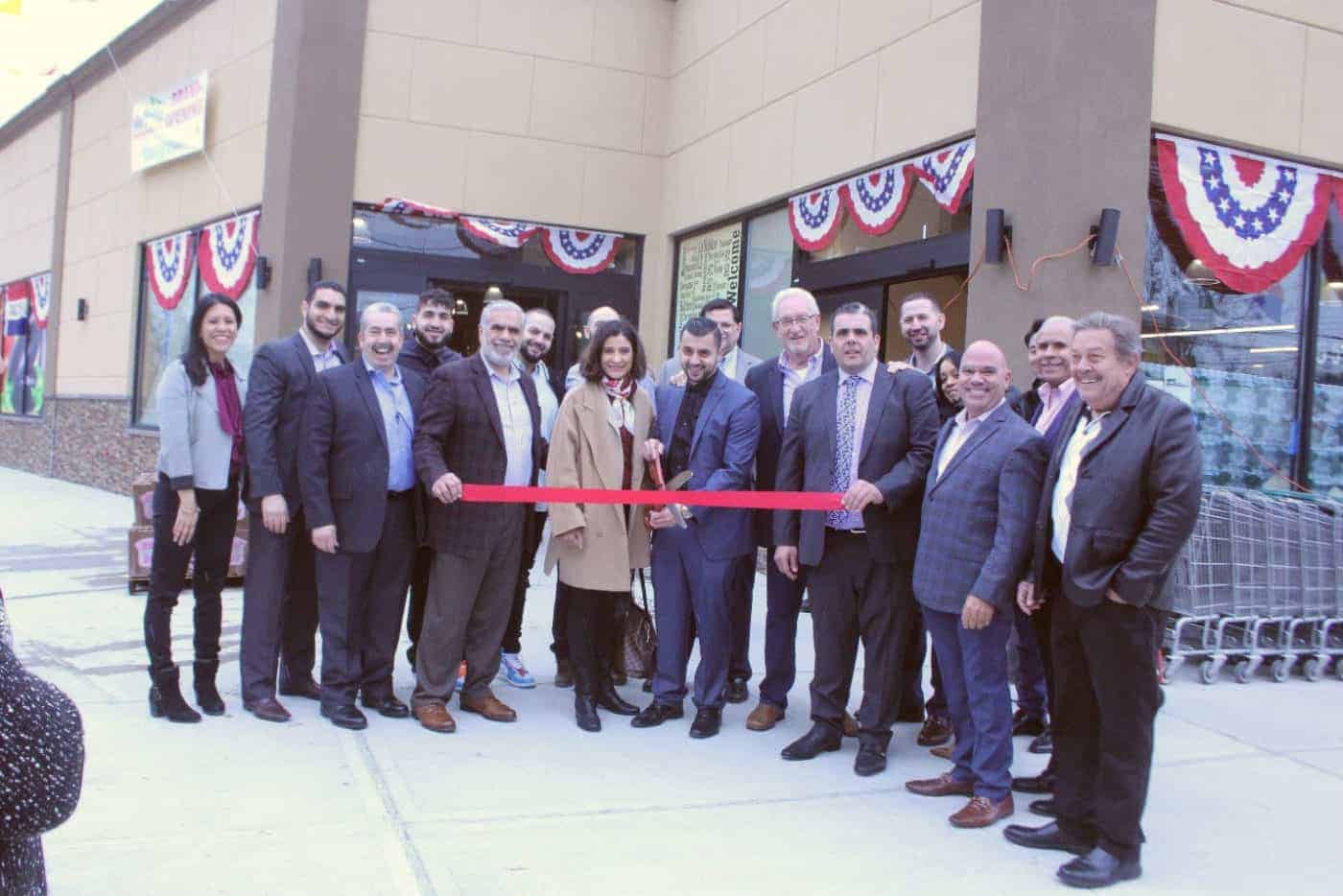 The business is a family affair, "It's the best feeling to see your family every day. Having the level of respect and trust we have with each other as business partners is incredible," said owners Omar & Danny Hamdan. "We are excited to continue to test supermarket technologies to simplify a customer's in-store experience," they continued.
Twelve miles to the west, in Manhattans' latest neighborhood undergoing transformation and economic growth, the Peralta, Mendoza, Suazo partnership opens its first of two stores with ASG; an Associated Fresh located at 1588 Madison Avenue, on the street level of a multi-residential apartment complex.
The store is employing twenty people full-time, providing the long-time residents of Spanish Harlem, the medical community and residents of the northern Upper East Side an affordable conventional supermarket with a large selection of ready-to-eat foods, grocery and produce.
Related Article: Key Strategies to do Business With Supermarkets
"ASG goes beyond evaluating a new store's sales potential, we are committed to provide our customers with the tools and resources to operate efficiently and increase profitability," said Zulema Wiscovitch, Chief Administrative Officer of Associated Supermarket Group. "We are delighted to welcome this new store to the ASG family," she continued.
"We are humbled for the opportunity to open the doors so quickly, to serve our neighbors and the community," said the proprietors of Associated Fresh, Jose Peralta, Mario Mendoza, and Milton Suazo. "And we look forward to expanding the store by 2,000 sq. feet to provide our customers with a larger assortment of grocery items in addition to larger produce, bakery and meat departments. We are committed to living up to the name, Associated Fresh," they continued.
ASG provides store financing, leverages its relationships with suppliers and vendors, as well as its collective buying power to provide efficient procurement, distribution, marketing, merchandising, advertising, promotion and other retail solutions. ASG's supermarket banners include Associated, Compare, Met, Met Fresh, Metropolitan City Market, Pioneer and other independently named stores.