For farmers and ranchers in the United States, the Census of Agriculture represents their voice, future, and opportunity to grow. Every five years, the U.S. Department of Agriculture (USDA) conducts a complete count of all U.S. farms and ranches and the people who operate them. November will mark the beginning of this vital process of collecting agricultural data from every state, county, and territory in the country.
The 2022 Census of Agriculture will take place in phases. The first is an invitation to respond to the Census online in November. In December, the forms are mailed out for completion.
USDA's National Agricultural Statistics Service (NASS) organizes the Census of Agriculture every five years. It includes establishments of any size, urban and rural, that produced and sold, or usually have sold more than $1,000 in agricultural products in 2022.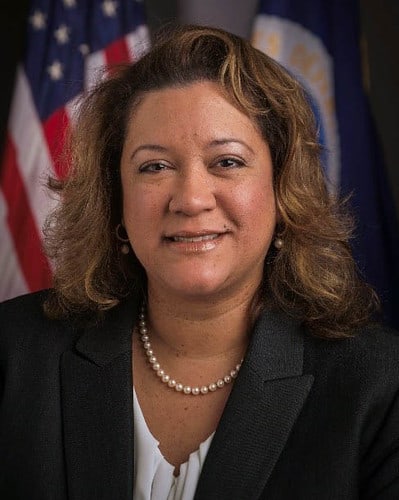 To learn details about the 2022 Census of Agriculture and its statistical data collection process, Abasto Magazine interviewed Barbara Rater, director of the Census and Survey Division of the U.S. Department of Agriculture's National Agricultural Statistics Service (NASS). Rater is the first woman of Hispanic origin to hold this important position at USDA.
Abasto Magazine: Please describe the Census of Agriculture, how often it is conducted and how the data gathered is used.
Barbara Rater: The Census of Agriculture is the only source of uniform, comprehensive, unbiased data on agriculture for all U.S. states and territories. It is a complete count of every farm and ranch in the country and the people who operate them. It doesn't matter how small the parcel of land is; if we're talking about more urban areas, if you make $1,000 or more in agricultural products or have grown them in the year 2022, you will be considered a farm by definition for this Census.
We conduct the Census every five years, looking at land ownership, producer characteristics, practices, income, and expenditures. So imagine every five years, we take a snapshot of U.S. agriculture, and we can compare changes and trends over the five years that we take it.
So, according to the 2017 Census, we estimate that there are approximately two million farms in the United States.
Related Article: USDA Invests $3.3 Million to Expand Outreach on Crop Insurance to Underserved Producers
AM: When will the mailing of census forms begin, and how many do you plan to send out?
BR: We will be mailing out 2.8 million questionnaires in December 2022. And I mentioned that we had about 2 million farms based on the previous Census, but we'll be sending out a few more because we want to ensure we get to everybody.
But before that, we're really encouraging producers to respond online. It's safe, it's easy, it's convenient, and it saves us money. There's a specific efficiency in not having to mail out so many questionnaires. It mostly allows the producer to complete this survey or transfers on their timeline and always to us in a secure way. So, in November, we will open our website to receive responses to the Census.
We have a whole strategy or data collection campaign that involves a lot of outreach and awareness about this Census.
Facts About Hispanics Working in the U.S. Agricultural Industry
In 2017, the U.S. had 112,451 growers identifying themselves as Hispanic, Latino, or of Hispanic origin, 3.3% of the country's 3.4 million agricultural producers.
Most of the Hispanic farmers resided in Texas, California, New Mexico, and Florida.
They were younger and more likely to have recently started farming than U.S. growers in general.
They could be of any race but were mostly white.
Hispanic-operated farms accounted for 5.6% of U.S. farm sales and 3.6% of U.S. cropland.
Source: 2017 Census of Agriculture.
AM: What method will NASS use to send the question forms to ranchers and farmers?
BR: We will be mailing it out in December. Questionnaires or forms are due back on February 6. Those who have not responded will get another questionnaire, we will mail reminders, and around May 2023, we will start phoning those we have phone numbers for to ask them to respond, and then we will knock on some doors to try to get as complete a count as possible.
AM: When will the 2022 Census information be available to the general public?
BR: The results of this 2022 Agricultural Census will be available in the spring of 2024. We will be collecting the data through the summer of 2023, and then it will take six to eight months to validate the data, do the analysis, and then tabulate it at the national, state, and county levels. So imagine that's 2.8 million questionnaires. It's a huge effort but a critical way to get a sense of what's going on with agriculture and those who produce it.
AM: This year's Census of Agriculture will have new questions. What are they about, and what is their purpose?
BR: In the Census of Agriculture, traditionally, we only make a few changes to the content because we want to reflect and measure change over a five-year cycle. But, of course, agriculture is a dynamic and changing sector.
This year, we added new questions related to technology, particularly precision agriculture. We also added some questions on hemp (hemp) production and Internet access.
And another thing we also asked, which was new in 2017, is that we wanted to know who is making the decisions on the farm. We discovered that we needed to adequately capture the role of all the people involved on the farm, especially the women.
Now we are capturing information on up to four people involved in the farm. As you know, in Latino and Hispanic communities, we tend to be very family-centered; usually, they may have multi-generational households.
The Census allows us to see not just the operator or the farmer, but everyone involved and their characteristics and the decisions that are made, whether it's marketing or land use and so on. It's a complete picture from start to finish and almost about all the commodities coming out of the farm.
Hispanic Farmers' Sales
Hispanic-operated farms sold $21.8 billion in agricultural products in 2017.
59% ($12.8 billion) were crop sales.
Forty-one percent ($9 billion) were sales of livestock and livestock products.
These farms received $158 million in government payments in 2017.
Source: 2017 Census of Agriculture.
AM: Does this Census also collect information on minorities, specifically Hispanics who are ranchers or farmers in the United States?
BR: Essentially, everyone is asked about land area, land use, the type of practices they use on their farm, whether they use irrigation or not, and whether they are renting or owning. We ask questions about personal characteristics, gender, ethnicity, race, military service, and so on.
We collect demographic information, not just from Latino or Hispanic producers. In addition to demographics, we collect information on young farmers under 35, new and beginning farmers, and producers with military service. We also collect data on American Indian growers, Alaska Natives, Asian producers, Black or African Americans, Native Hawaiians, and other Pacific Islanders.
It's really a robust and dynamic set of information about not only U.S. agriculture and what's produced to feed our citizens but about the people, that operator who farms the land.
According to the 2017 Census, about 113,000 growers were identified as Hispanic, Latino, or Spanish-speaking origin, or about 3% of the country's producers.
AM: Is this Census of Agriculture questionnaire also available in Spanish?
BR: Unfortunately, it is not. We have made great strides between the last Census and this one to provide our information material, not the questionnaire, but everything we do in terms of outreach or communication, the importance of this Census.
We have translated the information into Spanish and other languages, allowing us to reach more people so that they can see the material and understand the language as it is written. Another thing we're proud of is partnering with community organizations that get the information out to their residents.
A toll-free information number will be posted on all of the questionnaires. We will have operators who can answer phone calls and assist in several foreign languages, definitely Spanish.