Alvaro Patiño dreamed of becoming a soccer player and to one day play for the United States' National Team, but life had other plans for him that would lead him to work in the supermarket industry and lead a successful career for more than two decades.
With Colombian parents, but born in Texas, Patiño has maintained his Hispanic culture and obviously his passion for soccer. He became a prominent player in his adolescence and had even been offered a scholarship to go to college for his sportsmanship as a goalkeeper, but love bumped in his plans at 17 years of age when his girlfriend became pregnant.
"I took the responsibility to take care of my family and I had to give up my aspirations of being a professional player to look for a job where I could have benefits," Patiño said in an interview with Abasto.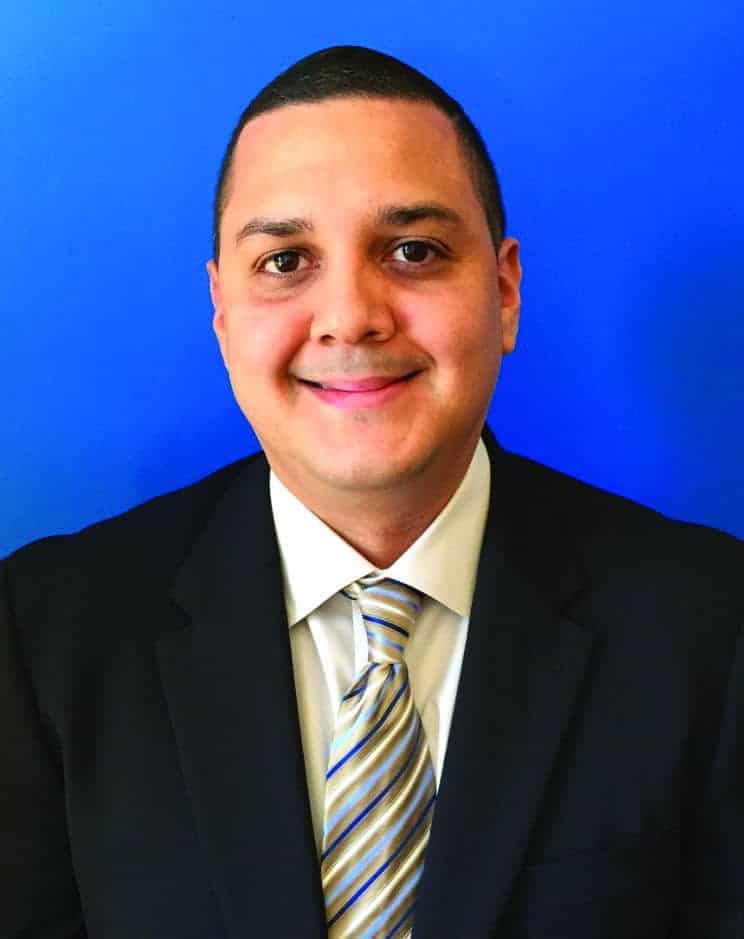 The example of having grown up in a tightly knit Hispanic family was essential for Patiño to not hesitate to sacrifice his soccer dream to give his girlfriend and unborn baby security.
He always remembers the difficulties his parents lived through as immigrants and their capacity to adapt themselves to their circumstance to move forward, an example that served him to take responsibility as a parent despite being a teenager.
He looked for a job where he could have health benefits and found a job as a cashier in the H-E-B supermarket, "Because at that time they paid better than any other in the industry and continue to do so even today," Patiño said.
"As a cashier, I really prospered, and I saw the opportunity in retail to grow and start a career. That's how I started at HEB to follow a successful profession," Patino told Abasto.
For 13 years, he worked for H-E-B where he had numerous roles and learned how a supermarket functions. "Something I really appreciate about H-E-B is that the company never puts you in a position where they don't train you and something they're very good at is the development of their employees."
Patiño set clear goals in his career in the supermarket industry from his beginnings as a cashier. "In two and a half years I want to be a department manager, in seven years I want to be the assistant manager of the store, in ten years I want to be the manager, in 20 years I see myself in an executive position and in 30 years I see myself as the owner of my own company or as COO of a company, because before and now, I feel compelled to influence people in a very positive way," he explained.
Miguel González Reynoso, 38 years Leading Northgate Gonzalez Markets
He became the director of an H-E-B store, but as his desire to continue growing and to get to know new companies was still there, he went to work at Mi Pueblo as chain director / grocery supply operations in California in 2008. That's where he realized the big differences between Hispanic communities because in Texas, most of them have been living in the US for more than three or four generations and Spanish is not their first language, while in California, and more precisely in their new work with Mi Pueblo, the majority spoke Spanish.
One of the experiences that Patiño remembers the most of his job in Mi Pueblo was the personal connection that there was within the Hispanic communities and the celebration of traditions.
In his desire to continue fulfilling his professional goals and reach the executive position, Patiño accepted a job in 2013 in Panama as Deputy Vice President of Operations of Grupo Rey. In his spare time, he also did community work with his wife helping the construction of orphanages in the Darien jungle region as part of the missionary work of the Christian church they attended.
Thinking about the future of his eldest daughter, Patiño and his family returned to the US in 2015, established themselves in California, where he found a job as Senior Director of Operations at FoodMax, a subsidiary of The Save Mart Supermarkets.
After almost three years in the job, he left the company last July in search of new challenges in the supermarket industry. Precisely, in September, Patiño took a new step in his career by starting a new job with Bar-S Foods Co. as Division Vice President – Hispanic Brands (West Region)

"My role will be to represent the hispanic brands (FUD and Bar S portfolio) across the western United States. I will be responsible for defining our go-to-market strategy and to ensure my team is equipped to exceed our customers expectations in regards to product quality, service levels and overall value," said Patiño to Abasto.
Bar-S Foods Co. is famous for its brand of hot dogs, bacon, sausages and other meat products. In 2010, the company was purchased by Sigma Alimentos, a packaged food leader throughout Mexico and Central America.

"As a Latino executive who started from the front line, I take great pride in this role because not only will I represent an Hispanic brand but also allows me to provide hope for those who have the potential and aspire to become key leaders within the grocery industry. Representing an Hispanic brand comes with the responsibility to lead with the utmost integrity and provide the absolute best service to the companies and communities we serve," conclude Patiño.