Doreen Colondres is revolutionizing the way people think about food; she wants to convince the world that The Kitchen Doesn't Bite. Her mission is to convince us that cooking is a heritage and a tradition that is fun, relaxing, easy, romantic, but more importantly, healthy.
Passionate about teaching people to cook with fresh, flavorful, and seasonal ingredients, she encourages people to enjoy cooking and also the time we spend eating.
Every week, Doreen will present incredible recipes to Abasto readers that are easy to prepare, so that they can enjoy them with family.
Recently she partnered with Hass Avocado and the American Heart Association as a spokesperson for their Healthy for Life campaign.  A revolutionary movement to inspire us to create lasting changes in our health and life, one small step at a time.
Doreen Colondres is designing recipes for the campaign and hosting videos and Facebook Live for social media. Here we present one of her columns about avocado for a healthy life:
Put Avocado in Your Heart
One of the most beautiful memories I have of my childhood, is the joy that was felt at the table when an avocado came. I think in addition to cilantro, it is the ingredient that most unites us as Latinos, but the nice thing is that each country puts its magic and charm in the avocado.
It makes my mouth water thinking of it. I am one of those people that loves avocado in the morning; in a smoothie, with fried or scrambled eggs, in a toast with extra virgin olive oil, lemon and salt and even in a sandwich.
Avocados are healthy for our heart and have the good fiber and fat that we so badly need.
I share this dip I made for Healthy for Good of the American Heart Association and Hass Avocado. You prepare it in 5 minutes and you can serve it as hummus with mini carrots, like puree to accompany a fish, chicken, shrimp or as "sauce" for a wrap of chicken, tuna, vegetables and even a veggie burger is delicious.
Hummus Avocado and Spinach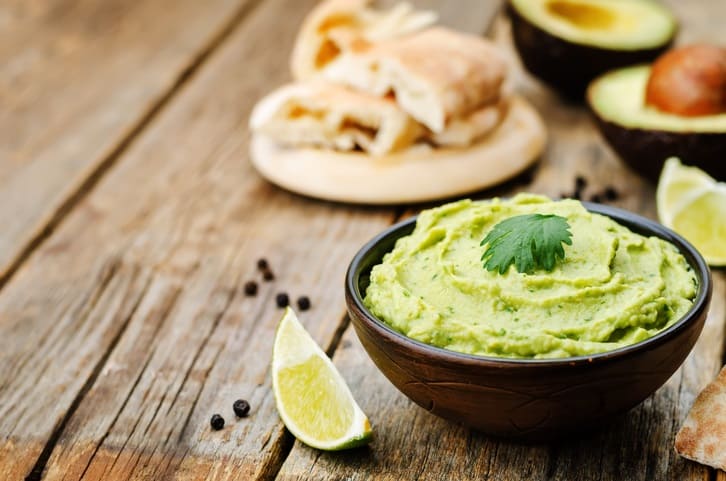 What you need:
15 oz. cooked chickpeas, without salt
1 cup fresh spinach
1 hass avocado
1-2 tbsp. fresh lemon juice
2 tbsp. extra virgin olive oil
1-2 fresh garlic cloves, small
1/8 tsp. Salt
Pepper to taste
What you have to do:
In a food processor or blender, mix all the ingredients and enjoy.
Buy avocados that are firm and without injuries. If you have any left over after opening it, wrap it well in paper towel, put it in a resealable bag and remove all the air from it before closing it and store it in the refrigerator. You will see how the next day it will stay fresh.
Remember, only at home can we control what we eat. If, in order to do that, you add a little exercise to your life and much color and flavor to your dishes, you help yourself, your family and the new generations.
Doreen Colondres is a celebrity chef. Author of the book The Kitchen Does not Bite. A tireless traveler, graduated and certified in cooking and wines. Follow her on Facebook and Instagram @DoreenColondres and visit www.LaCocinaNoMuerde.com, www.TheKitchenDoesntBite.com or get her book on Amazon or Itunes.