Hispanic food goes beyond your popular Mexican foods such as tortilla chips, salsa, tacos, and quesadillas. It has quickly become a part of the life of many Americans, and if you haven't tasted its flavor, you are missing out.
In this article, we will explore some of the most popular, and recognizable, Hispanic food recipes. Be warned, they will make you drool.
Hispanic Food Culture
The diversity of Hispanic cuisine comes from different parts of the world, from the Caribbean to Northern and Southern South America and from Mexico to Central America.
While exotic spices, herbs, and condiments denote the overall perception of Hispanic food, the build in its unique taste varies from country to country.
Most people in the United States wrongly assume that Hispanic cuisine equals Mexican cuisine, but that is far from the truth. Hispanic food cuisine is quite broad.
If you're on the hunt to find the best Hispanic dishes, you've come to the right place. We have gathered a list of twenty must try Hispanic recipes.

Hispanic Food List
1. Tacos
Tacos are the epitome of Hispanic food culture. Most people know about this tasty treat, and its versatility makes it great for a snack or even as a full course meal.
The tortilla shells are usually filled with a variety of vegetables, meats, chicken, cheese, and even seafood if you are feeling fancy. You can pretty much put anything in it and call it a taco. It is perhaps the most popular Hispanic food that is enjoyed by millions of people around the world.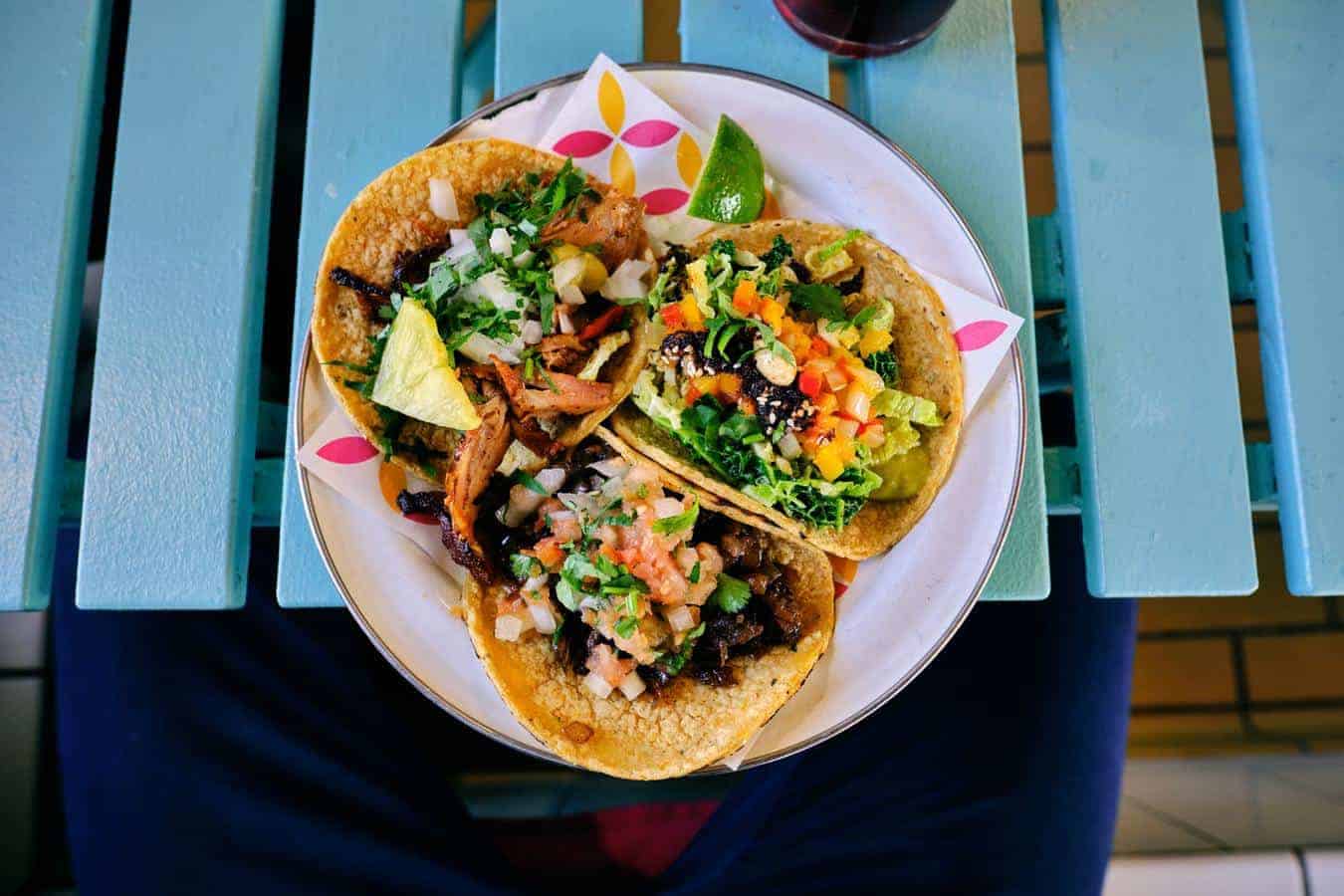 2. Ropa Vieja
This dish is of Cuban origin. It consists of shredded beef and vegetables that mimic a pile of colorful old rags, which is why this dish was baptized as "ropa vieja," or "old clothes" in English.
Ropa vieja is one of the national dishes of Cuba but it's also popular in countries such as Puerto Rico and the Caribbean.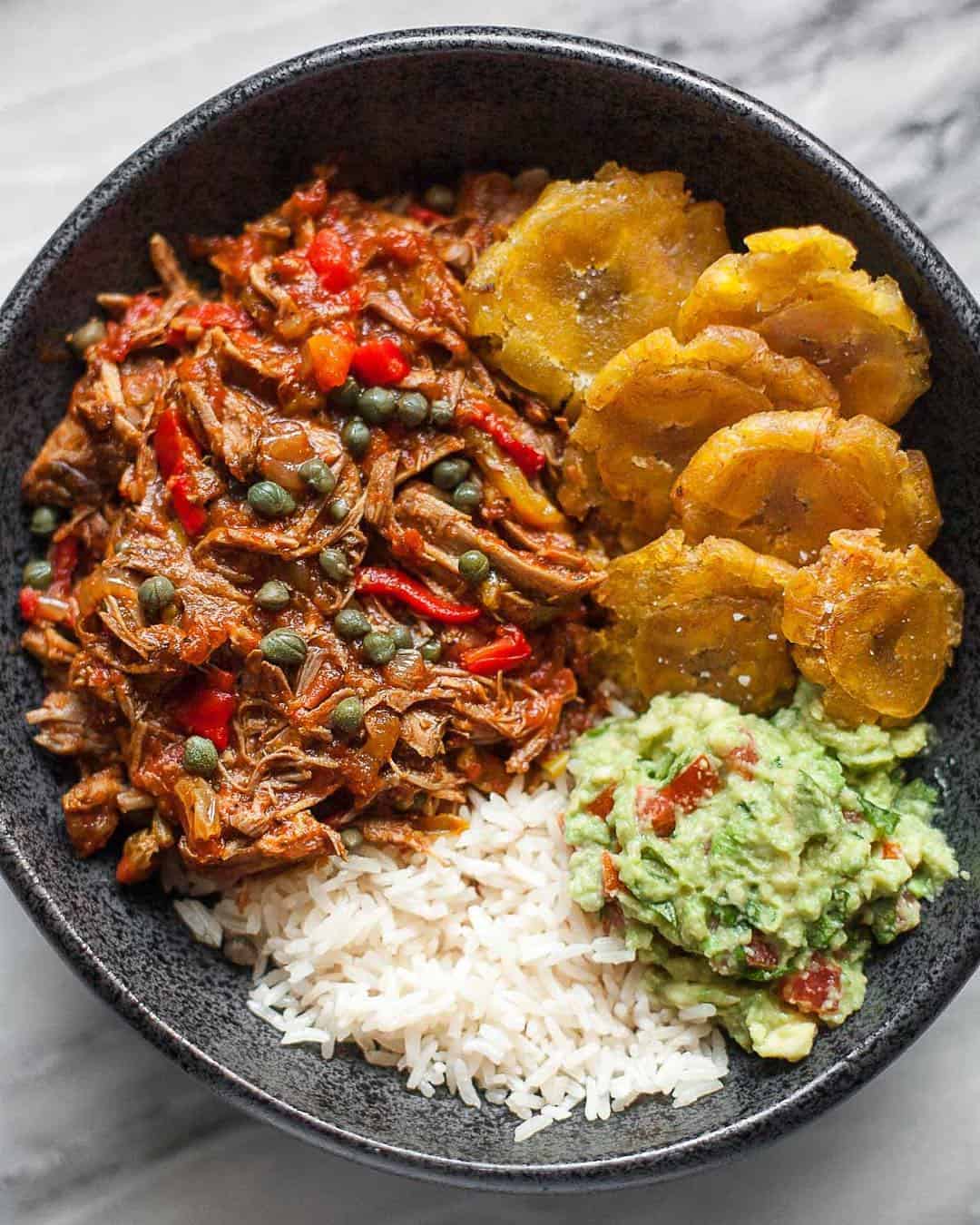 3. Enchilada De Pollo
Tacos aside, Enchiladas are perhaps one of the most loved Hispanic foods out there. Traditionally, enchiladas are made with cheese. However, nowadays, they can be served with a variety of meats and vegetables.

This tasty dish came about as street food. It comprises two staples of Mexican food cuisine: chile sauce and tortillas. People of all ages enjoy this delicious treat. The cheesy topping with the enchilada sauce makes it a delicacy you'll want to eat every day.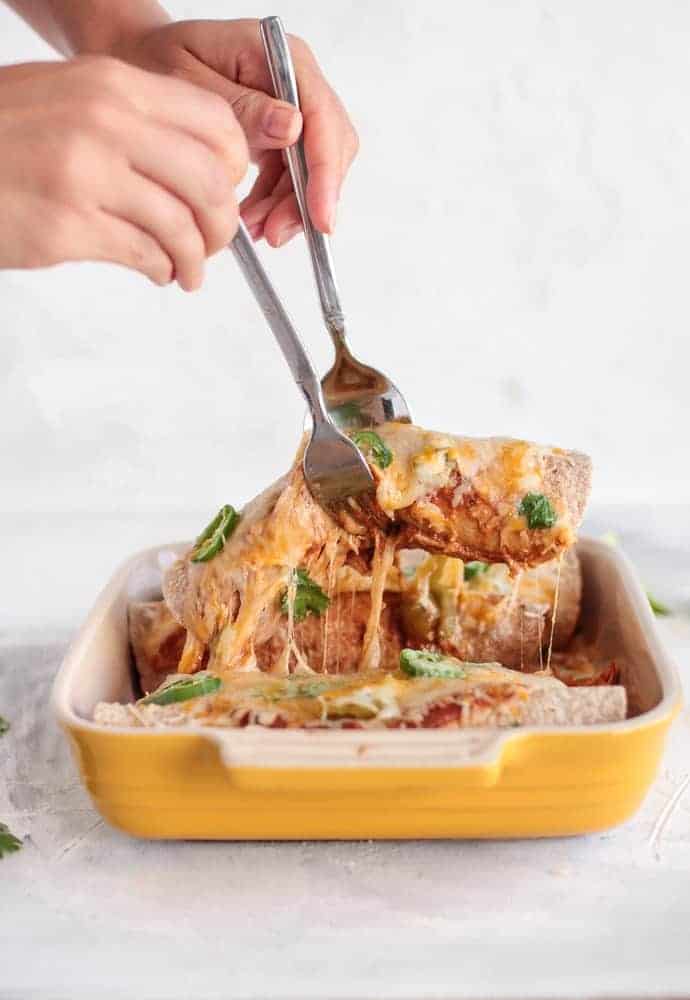 4. Chicken Fajita
Most people have heard of chicken fajitas. This Texan-Mexican food is made with grilled skirt steak and is very popular in the United States. It can also be made with chicken (or shrimp) and served with charred peppers, onions, and your favorite topping.
Popular toppings and condiments include lettuce, guacamole, diced tomatoes, and cheese. You need to try it!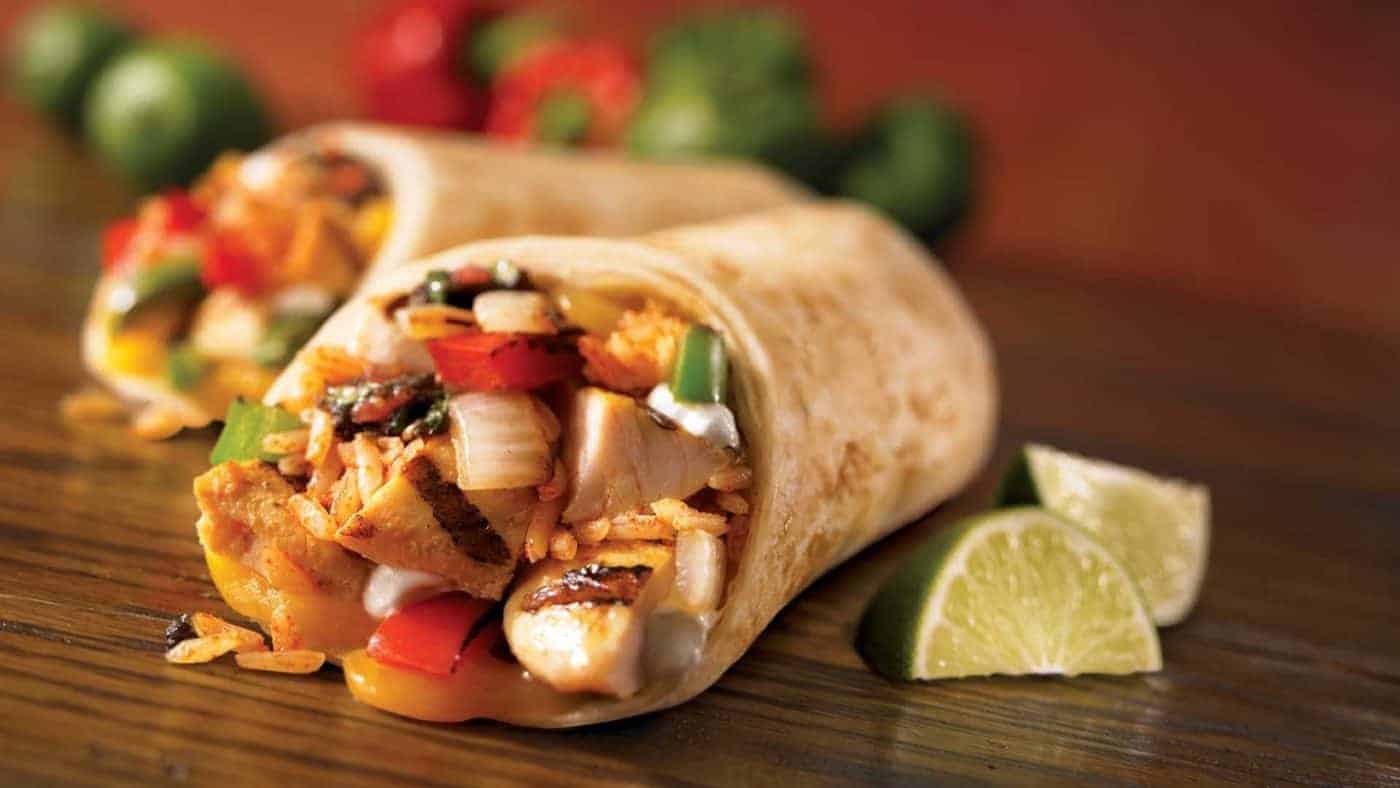 5. Paella
The Paella originated in Valencia Spain. This rice-based dish is often served with seafood. Nonetheless, Paella can be made by combining several ingredients including rice, vegetables, herbs, beans and different types of meat.
One thing is sure, Paella enthusiasts in Spain will tell you that most Paella dishes served in restaurants around the world is not the real deal. For that, you will have to travel to Spain to try authentic Paella.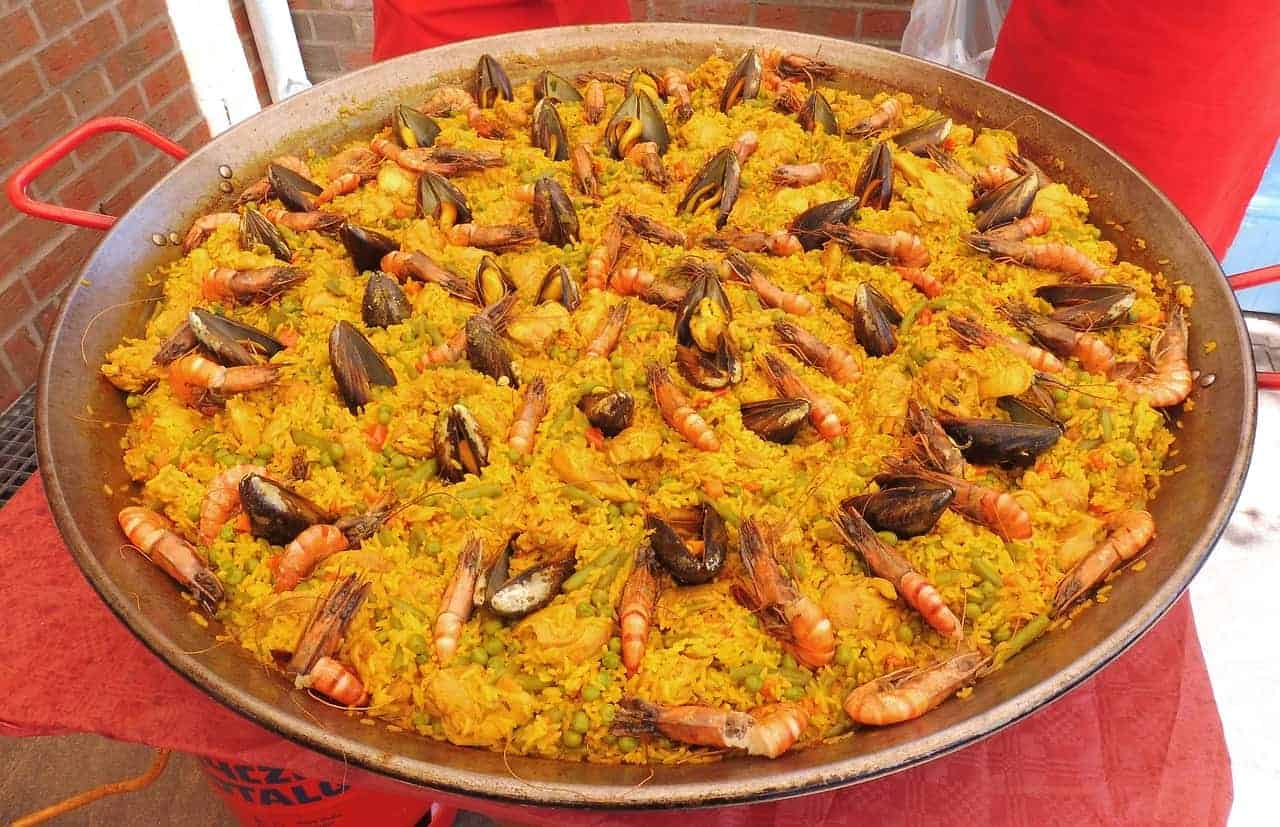 6. Mole Sauce
Don't let the name 'Mole' scare you! Mole (pronounced MOH-lay) is a type of Mexican sauce generally made from the mix of five different ingredients: chiles, sour tomatoes, sweet dried fruits, spices, and thickeners such as bread. Once all the ingredients have been turned into a paste, water or broth is added and simmered until it reaches a thick consistency.

It's packed full of rich flavors that make it very delicious!
7. Ceviche De Camarones (Shrimp)
Ceviche de Camarones is an iconic dish from Ecuador. From the long list of traditional Hispanic foods, this is a must eat! It's prepared with shrimp in lemon, orange, onion, tomato sauce, cilantro, and tomato sauce.

This type of ceviche uses cooked shrimp, unlike the traditional fish ceviche where the fish is "cooked" with the lemon juice.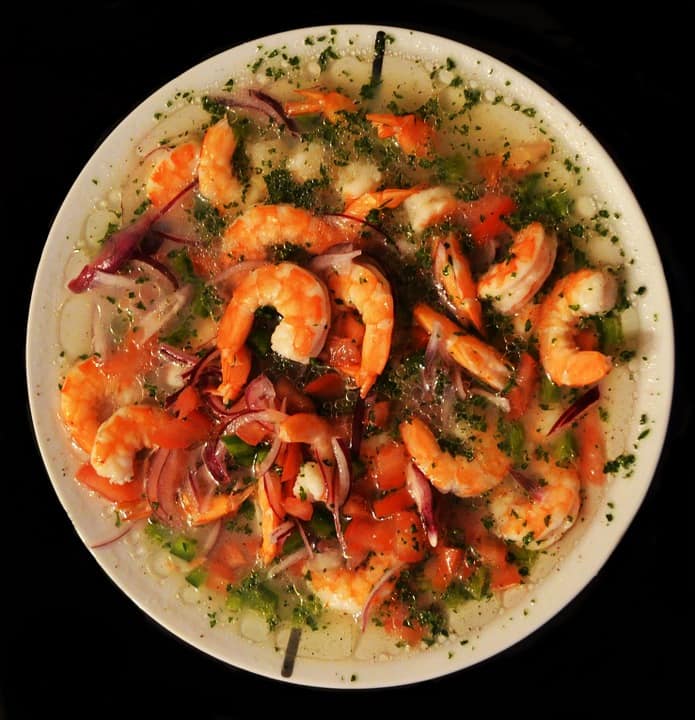 8. Lomo Saltado
Lomo Saltado is a classic fusion Peruvian dish! It is stirred fried beef tenderloin that mixes the Chinese stir-fry tradition with popular Peruvian ingredients such as cilantro, yellow chili peppers, and tomatoes. It comes with a side of gourmet fries. Its charred taste gives it the extra smokey flavor and taste that make it a perfect main course!
If you are a meat lover, then you should be adding this to your menu.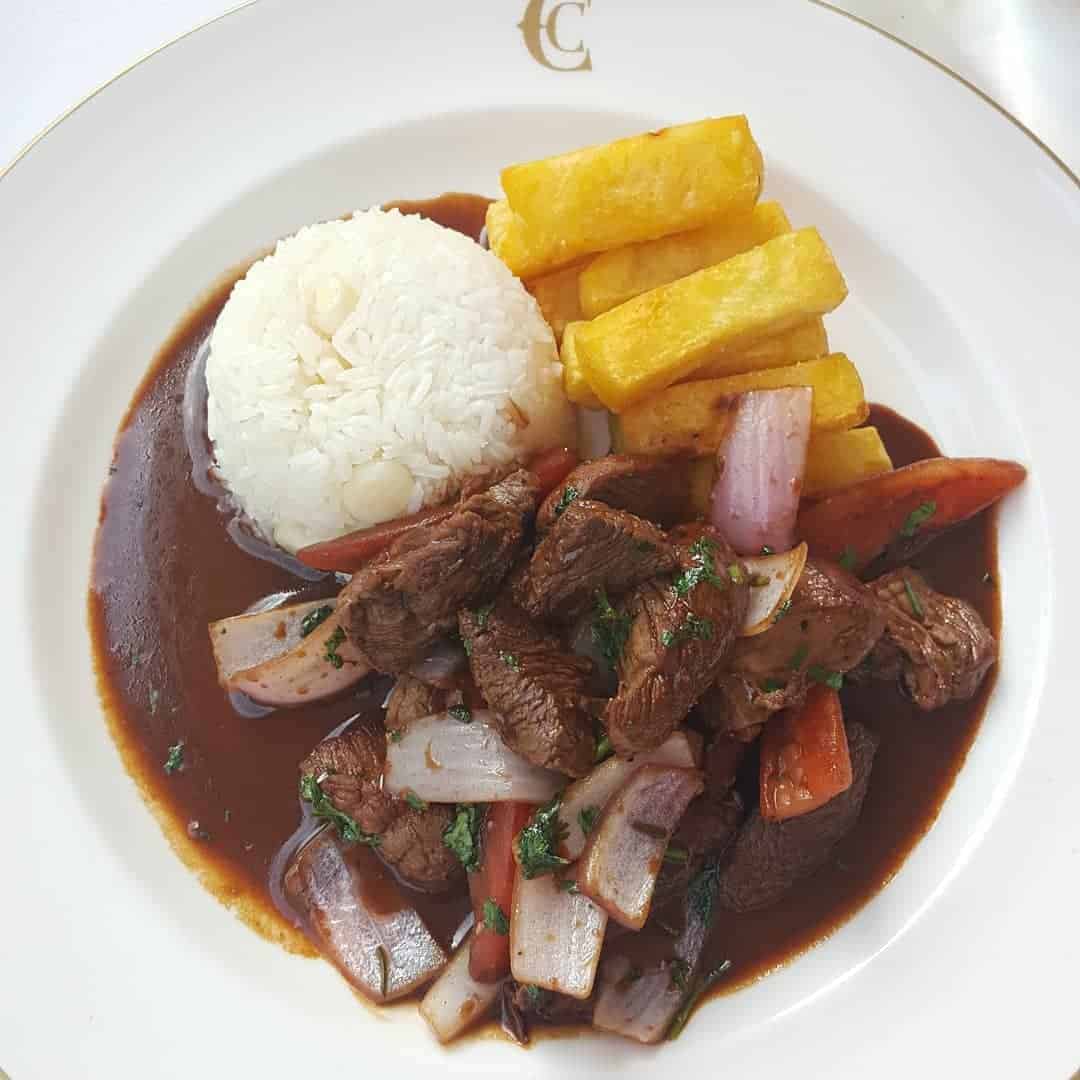 9. Camarones Al Ajillo
Camarones Al Ajillo is perhaps one of the most unique recipes on this list. For anyone who loves seafood, this dish is irresistible! You can accompany this dish with a vegetable salad, arroz tres delicias or tostones, and serve with a glass of white wine. These components will make the perfect Camarones Al Ajillo.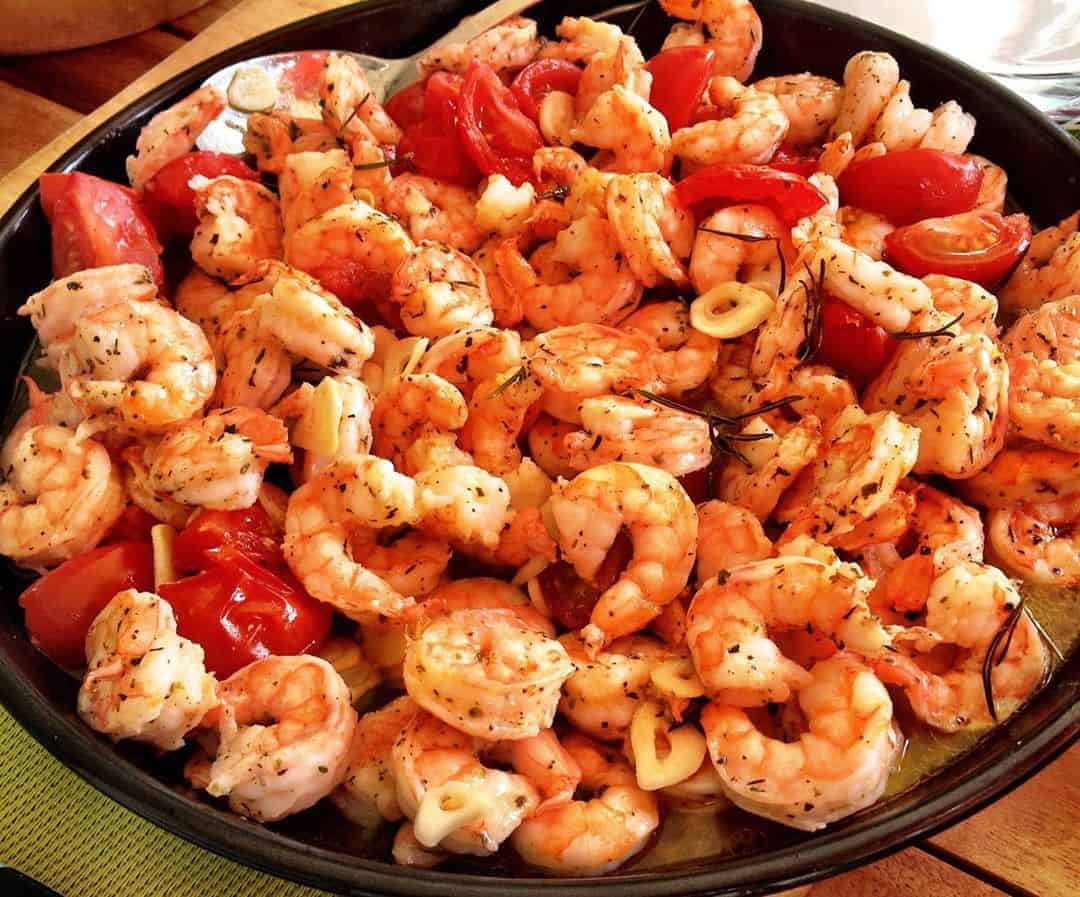 10. Pupusas De Frijoles Y Queso
Pupusa is one of the most popular Hispanic foods of El Salvador! It's a delicious handmade corn tortilla that is usually stuffed with chopped pork, cheese, beans, zucchini, and other vegetables. You can also serve this with cabbage relish and Salsa Roja. It is finger licking good. A must try for sure.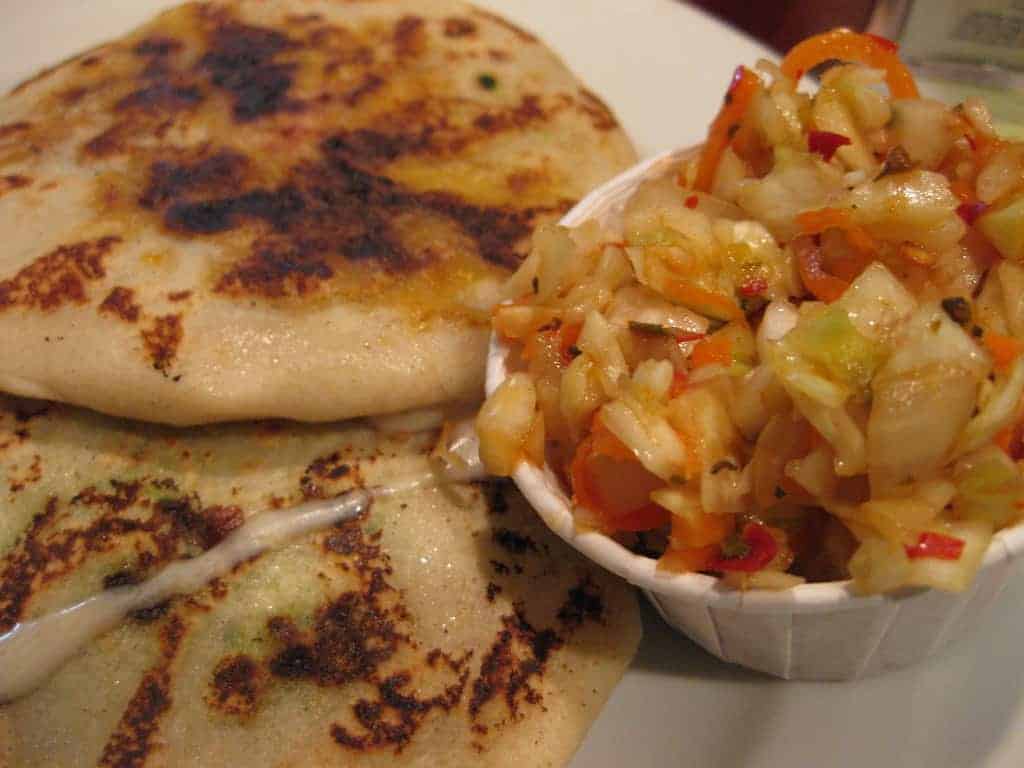 11. Stuffed pepper
Stuffed peppers are definitely a popular dish all around the world. The colorful peppers are not only great to look at, but the taste is amazing too.
It consists of bell peppers that are gutted and filled with different meats, cheeses, beans, and rice. It is as delicious as it sounds, and it can be served with a sideline of salsa. They can be battered and deep fried for that extra crisp!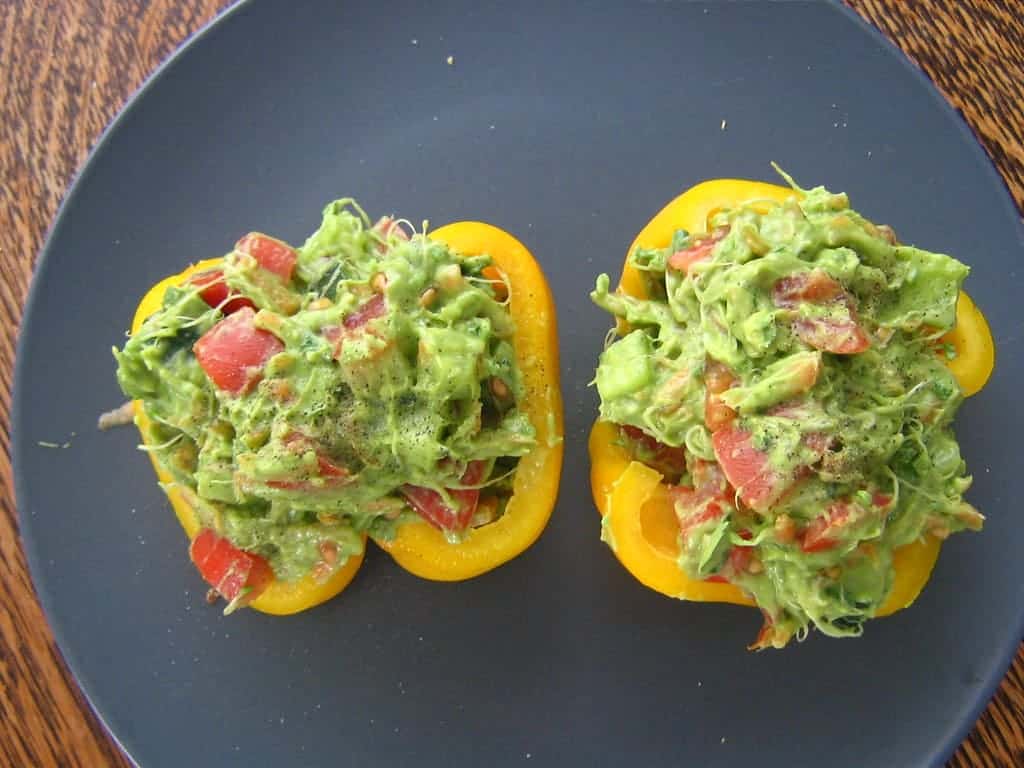 12. Grilled Corn
This Hispanic food recipe is very simple to make. It gives corn on the cob a completely new perspective! The corn is grilled and smoked. Then it is topped with chilly powder, lemon, and mayonnaise. You can even eat it with charbroiled chicken!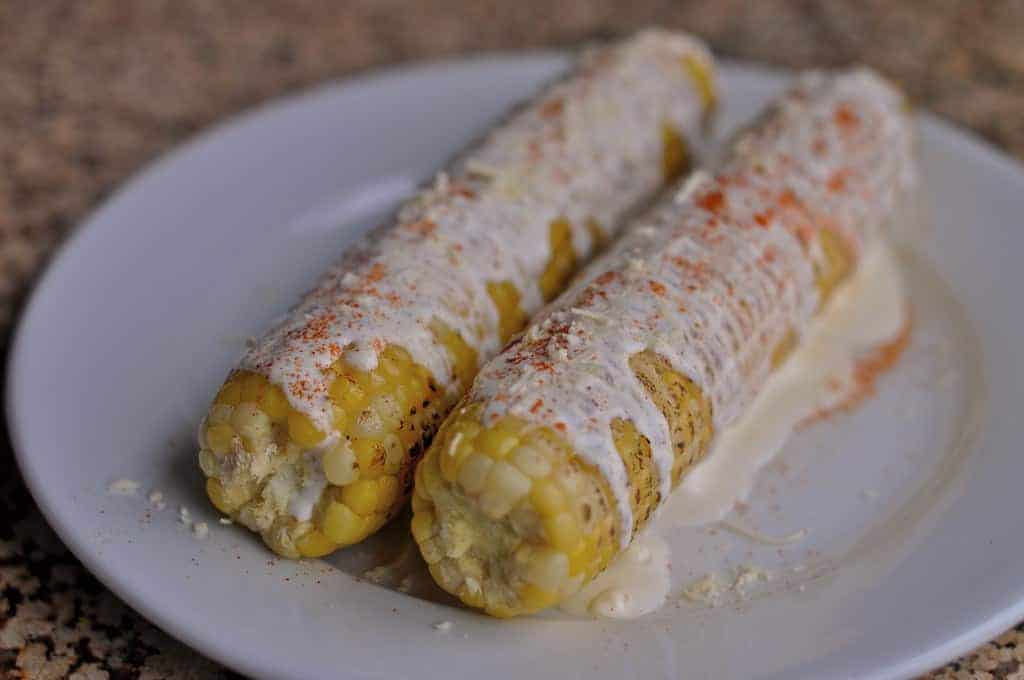 13. Baleadas
The Baleadas are also more commonly known as Honduras most appetizing dishes. It is a unique yet simple dish that is made with tortillas, scrambled eggs, and beans. If you are craving a fulfilling breakfast, then a Baleadas is what you need to make.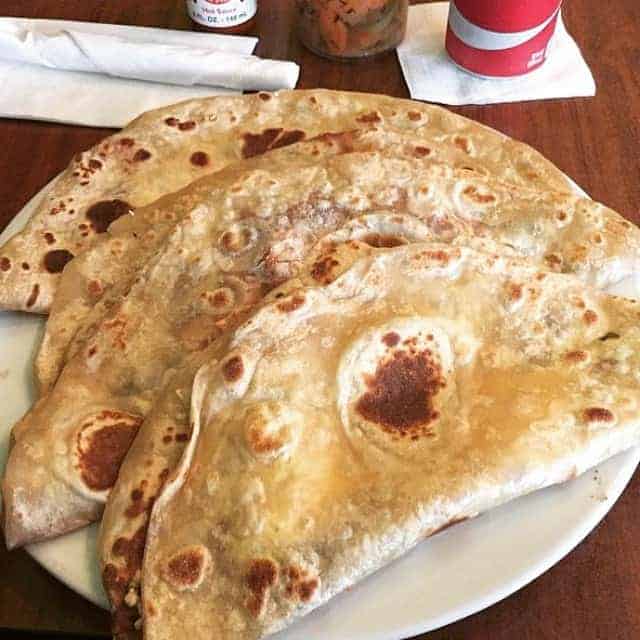 14- Cheesy Beef Quesadillas
Do you love cheese and beef? If yes, then this is heaven on a plate for you. This quesadilla is made up of ground beef and different blends of cheese and spices. Wrapped in soft tortilla bread, it is packed full of juices and flavors that give this quesadilla that surreal 3-dimensional taste.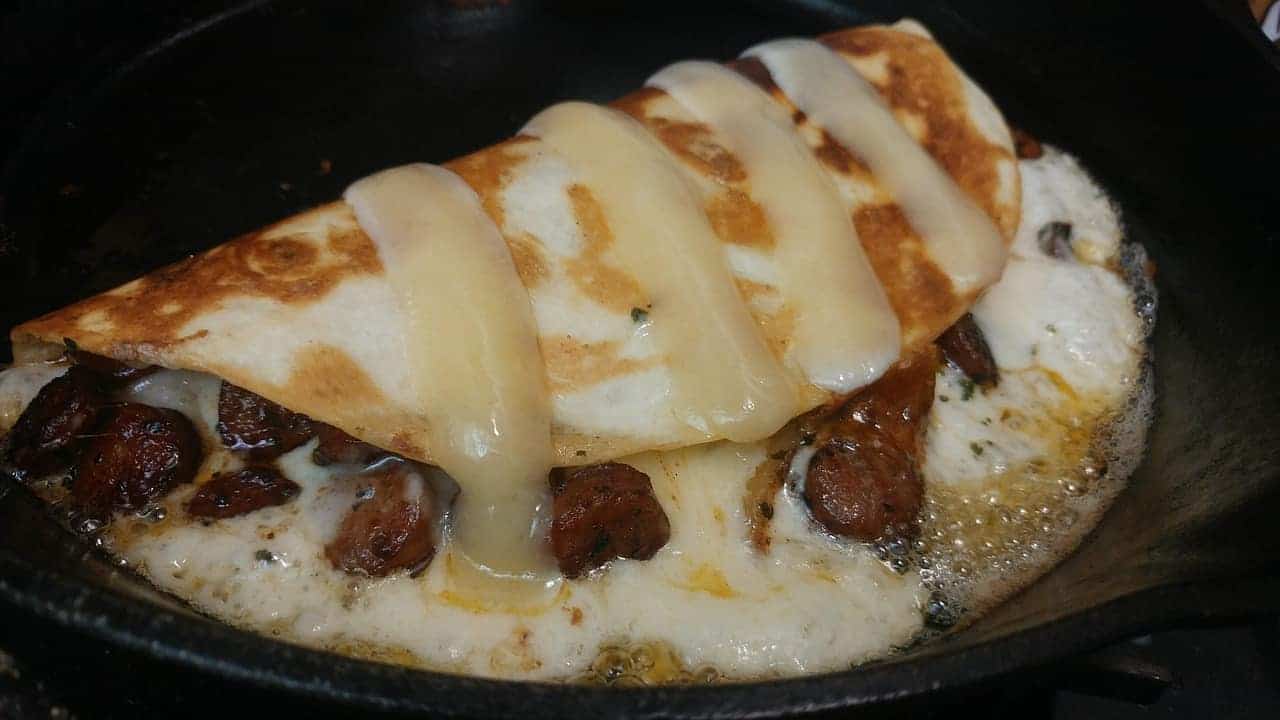 15. Mexican corn salad
Corn is the heart of Mexican food, so this particular dish should be on your list. Made with fresh corn, this delicious salad is a fantastic side dish to your main course, or you can enjoy it on its own! It comes with fresh cilantro, herbs, and feta cheese.
People also choose to add mayonnaise and spices to make their custom flavor. That makes it a fulfilling combo that will leave you wanting more.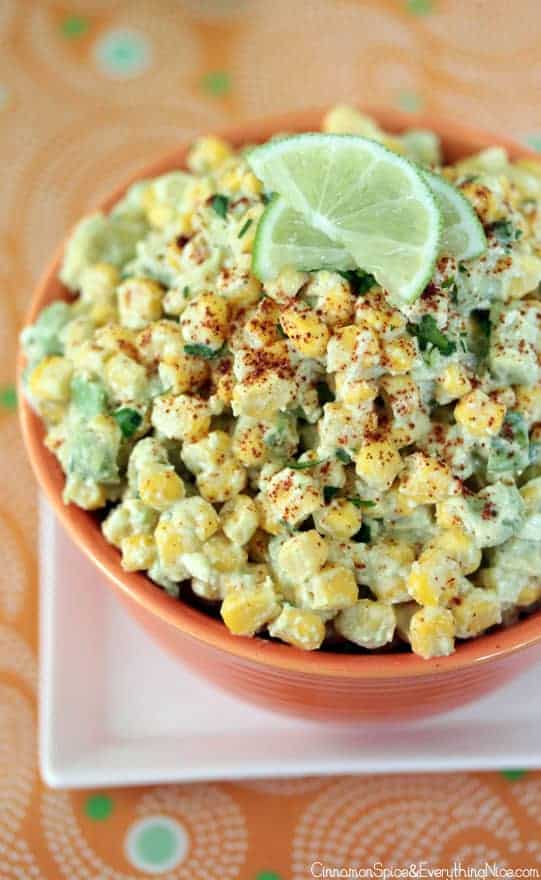 16. Arepas Rellenas
Arepas are typical foods of the Colombian and Venezuelan gastronomy, where different variations exist. For example, on the Colombian Caribbean coast, fried arepas filled with egg are prepared, in the coffee-making region, it is customary to eat arepas with cheese and butter, without any kind of filling and in other areas they are made of sweet corn and cheese.
Arepas can be considered a classic Hispanic food. They are made in small portions that make it ideal for snacking. It is an enjoyable and lighthearted snack.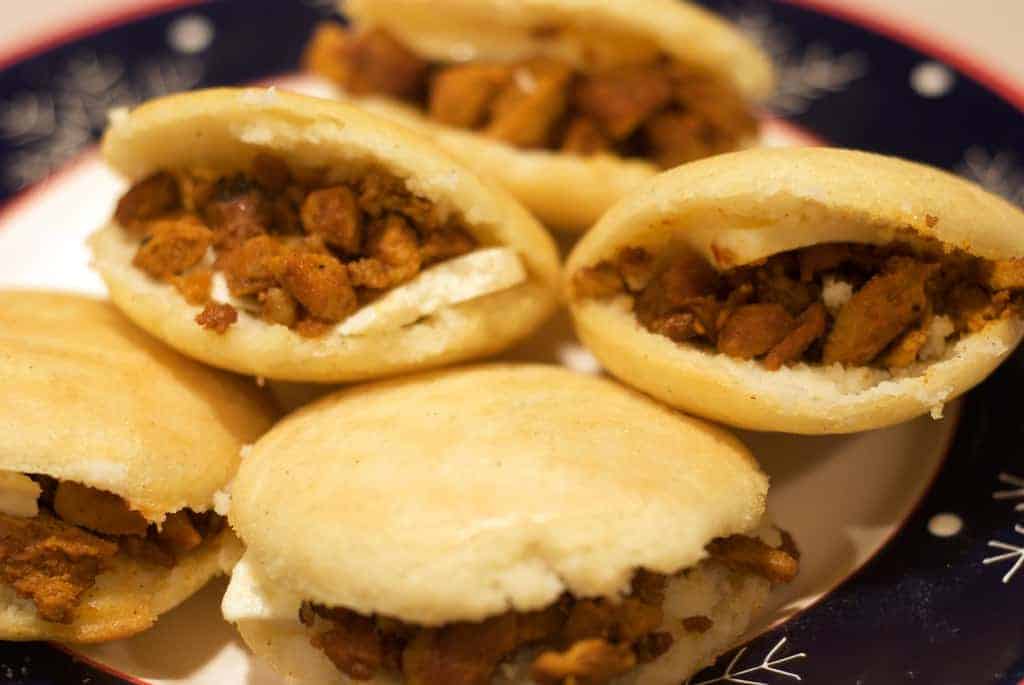 17. Nachos Supreme
Nachos Supreme are stupid good! They are made with seasoned ground beef, refried beans, cheese, tomatoes, green onions, tortillas, condiments and literally anything you'd like to add to them. They make the perfect snack. This cheesy snack is perfect for any occasion. Now's your chance to add this item to your list.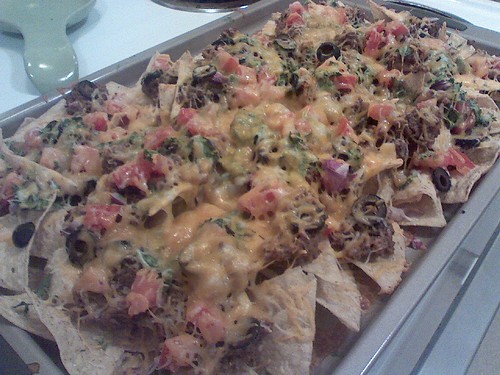 18. Tamale Pie
Tamale pie! Another excellent option for a beef lover! It's made with cornbread, topped with ground beef which is topped with chilly powder that adds that extra spice and ties all the delicious ingredients together.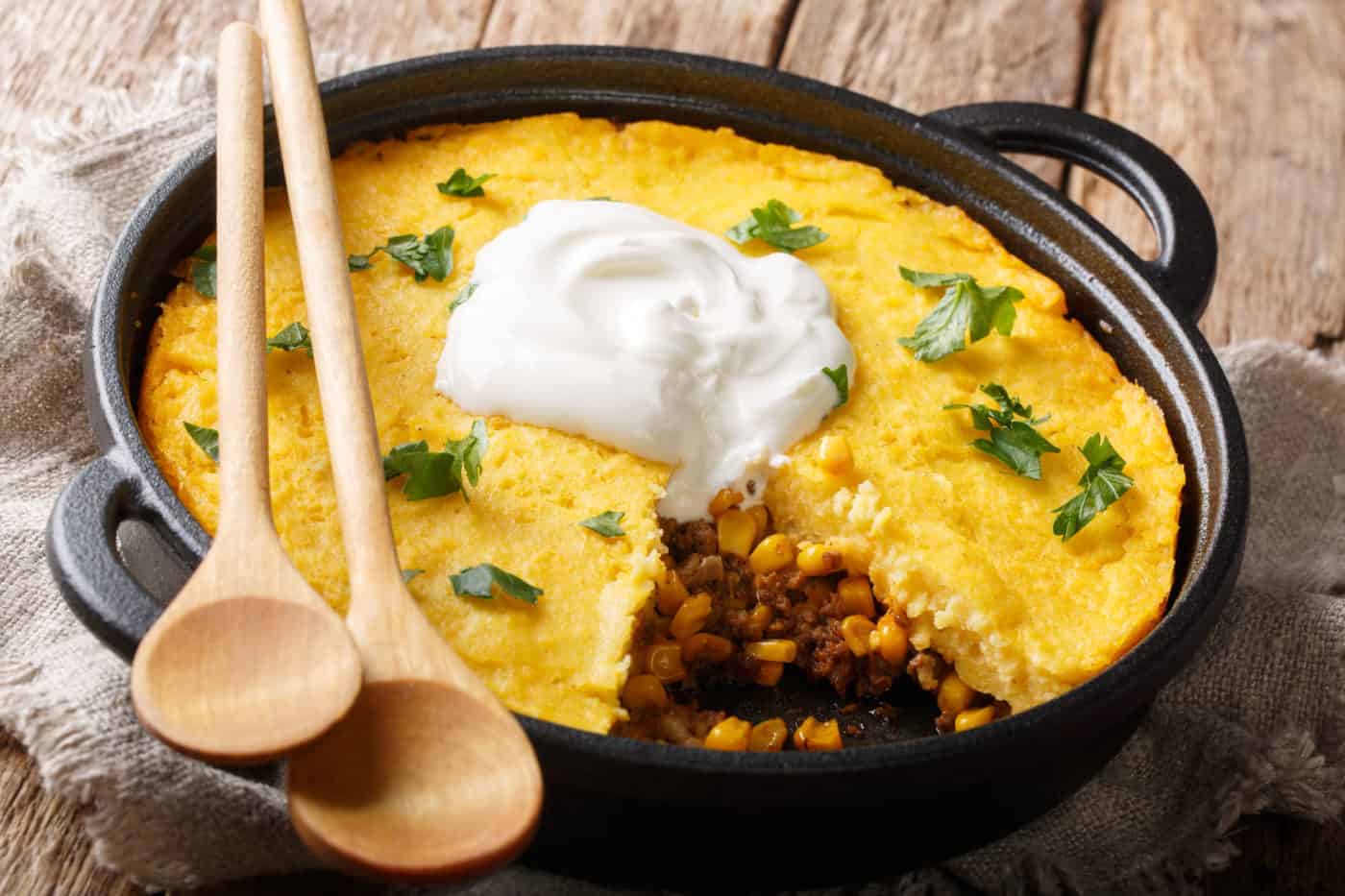 19. Mexican Chicken Pasta
Mexican chicken pasta takes pasta to a whole another level! The chicken is cooked and seasoned with different spices to give its unique flavor. Bell peppers and green chiles are also added. A creamy sauce made of cheddar and mozzarella cheese is smothered all over the pasta.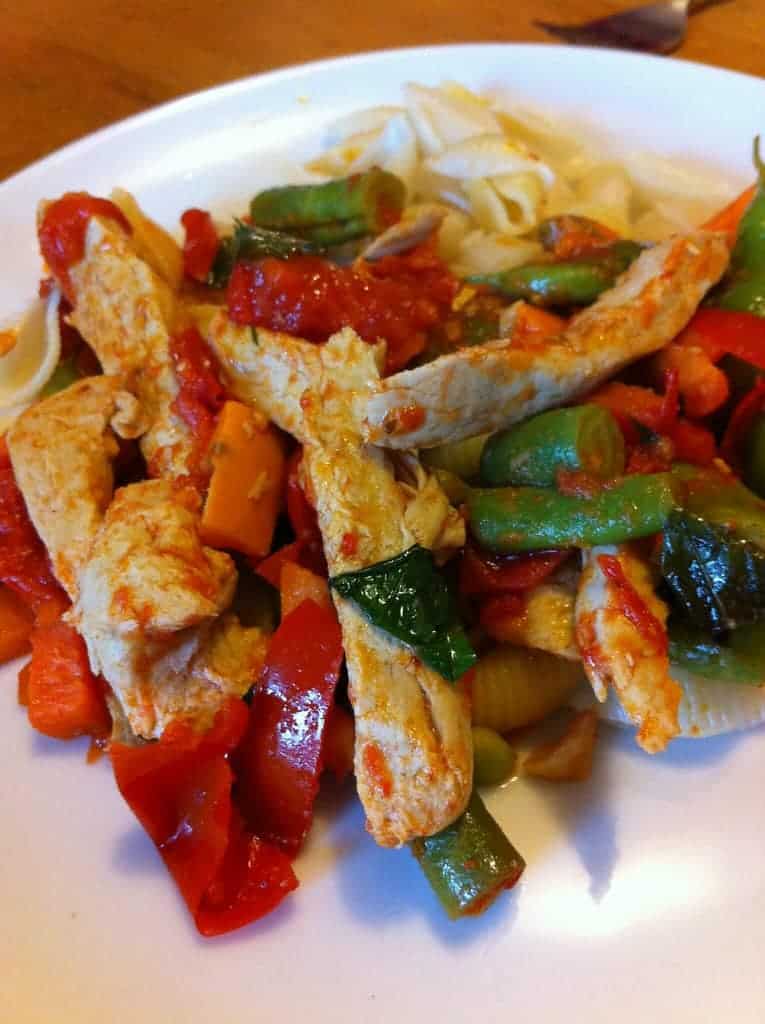 20. Huevos Rancheros
This Hispanic food could be classified as art on a plate. Made with beans, cheese, avocados, eggs and other ingridients, the burst of flavors is unique and you won't find a similar food anywhere else. Huevos rancheros (or rancher's eggs) are typically served for breakfast however they can be served any time to satisfy any craving. It's a super hearty, quick meal.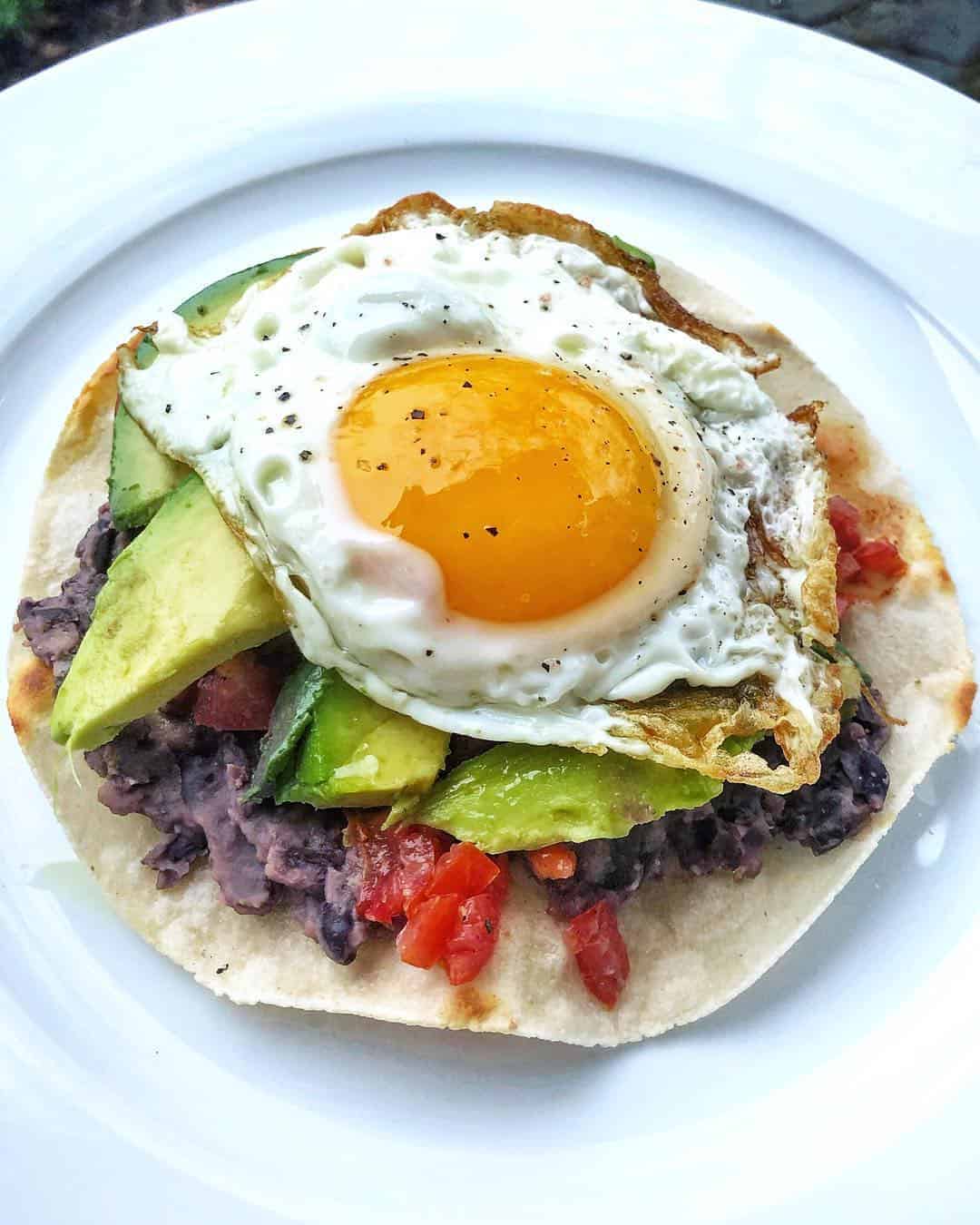 Hispanic Food
Hispanic food has many flavors due to the culinary styles present in different countries. If you want to experience part the Hispanic culture, trying its food is definitely the way to go.
Even though cuisine elements might be similar from country to country, each dish has its unique taste and meaning.
Whether you want to snack, have breakfast or a full course meal, Hispanic cuisines have something in store for everyone. Even some healthier options. Happy Eating!