The effervescent bottled water market proliferates in the United States as demand for authentic, health-promoting effervescent beverages increases. In this category, Mineragua is on track to position itself among the leading brands, thanks to its natural properties and high effervescence flavor profile.
According to an analysis by Grand View Research Inc. firm, the U.S. effervescent water market's value in 2021 is $33.4 billion, with a compound annual growth rate of 12.6% and a revenue forecast of nearly $77 billion by 2028.
Mineragua has just launched a total rebranding after 20 years of activity under the well-known Jarritos brand to further its market positioning objective.
"We are thrilled to announce our redesign of Mineragua and launch our new 'Life with Sparkle' campaign," said Jazhen Gonzalez, Mineragua Brand Manager. "These modern enhancements will reinforce Mineragua's rapid growth in the sparkling water category and maintain the essence of our iconic brand."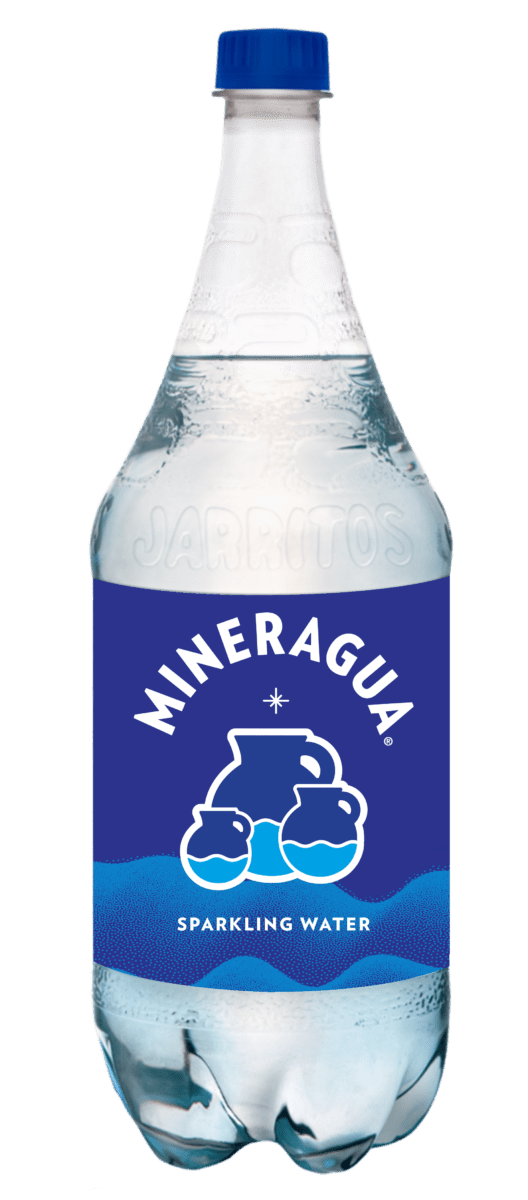 With a new identity, Mineragua seeks to conquer the taste of more consumers with its new tagline, la Vida con Chispa or "Life with Sparkle."
Gonzalez added that a standout feature is its high effervescence. "We took that quality of the product, which generates multiple bubbles, looking like sparkles, sparks. Hence taking that nature of the product to invite you to add sparkle to your life."
Bottled sparkling water in Mexico was created as a sub-brand of Jarritos in 1997, as an effervescent beverage proposal, refreshing, calorie-free, and caffeine-free beverage proposal.
A distinctive touch is its proprietary glass bottle, which has a thickness that keeps carbonation at a high level, with a high effervescence flavor profile.
Also, with the convenience of consumers and shopkeepers in mind, Mineragua is offered in glass presentations with a metal cap, in a 12.5 oz. single bottle, which can be purchased in multi-packs of 4 and 12 units. Of the above, the bottle package has been the one with the highest rotation in stores during 2021.
Related Article: Jarritos Awards 'Flavored by Culture' Grants to Local Lunch Truck Owners
And for those who prefer the convenience of a plastic bottle and twist cap, Mineragua is offered in a family size of 1.5 Lts or half a liter.
On the other hand, Mineragua also responds to consumers who demand more beneficial health products, a beverage without sweeteners, and those who measure their calories or avoid caffeine.
However, it is a versatile drink, designed for all tastes, whether adding fruit juice or as a mixer for beverages, even reducing the sweetness of a juice.
Mineragua is the youngest brand in the Novamex soft drink portfolio and, in line with soft drink consumption trends, is the fastest growing in sales.
In the last seven years, sales of effervescent water have exceeded sales targets year after year, allowing for more significant investment in brand positioning. Its evolution has been organic, always preserving the product's roots, the iconic "jarros."
Novamex's 35 years of experience in distributing, marketing, and promoting products such as Jarritos, Sidral Mundet, and Sangría Señorial in the United States and 33 other countries worldwide reinforce the confidence in Mineragua's quality and compliance in supplying retailers.
To promote the commercialization of Mineragua, retailers have the support of Novamex at the points of sale by providing merchandisers, displays, coolers, national promotions, and co-promotions with recognized brands in the industry. And above all, the support and experience of its sales force that seeks to establish long-term commitments.
Considering the high sales turnover of the effervescent water category on the shelves, Novamex has strategic commercial relationships with its suppliers to keep store shelves stocked.
The company said that for Mineragua, 2020 and 2021, have been years of responding to challenges and meeting the needs of multiple points of sale in the United States with the effort and work spirit of the entire company team, in the same way retailers do daily.