As the supermarket industry continues to evolve with increased grocery delivery and pick-up options, and the variety of prepared food offerings has grown, Serv-U saw a unique opportunity to offer these stores its expertise in food service operations to help them optimize their services and save on costs.
Since it was founded in 1993, Serv-U has specialized as a nationwide distributor of equipment and supplies to the food service industry, including restaurants, fraternal organizations, colleges, retirement communities, and country clubs regionally and nationally.
They thoroughly understand the needs of the industry and have a wide range of products available, from shelving and food preparation machines, cooking equipment, refrigeration equipment, walk-in refrigerators, and range hood systems.
Serv-U evolved to provide its customers with the products needed to help them thrive and adapt to industry trends and was passed on to Wayne's sons, Sean and Chad Hemming, who have continued to modernize the company's services, expanding its reach into the supermarket and prepared food delivery and pick-up sectors. At the same time, they have optimized their e-commerce platform.
Another characteristic that distinguishes Serv-U is the emphasis they place on customer service. From the outset, they work with their customers to understand their needs to help them find products and processes that make their operations more efficient, reduce labor costs, increase food yields, and improve consistency.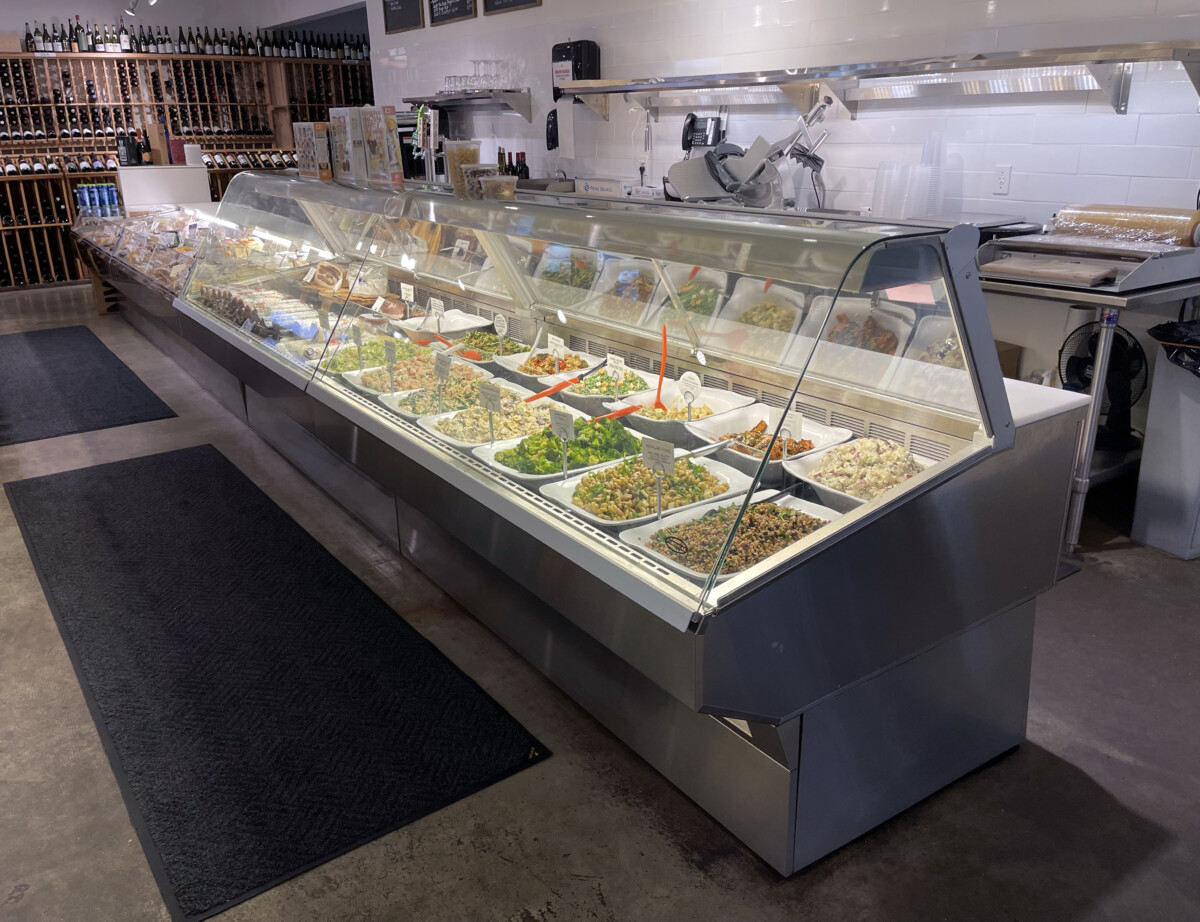 From its extensive experience, Serv-U believes that supermarkets can benefit significantly from the company's resources, as the amount of foods prepared in the stores continues to increase with the offering of salads, prepared vegetables, soups, complete dinner kits, etc.
To better adapt to market needs, specifically growth in the supermarket, convenience, and delivery service industries, Serv-U began offering products such as multi-order prep carts, open refrigerated display cases, temperature-controlled food lockers, and a variety of thermal bags and containers for home delivery.
After 30 years of selling equipment and supplies to the food service industry, Serv-U has established strong relationships with some of the best suppliers in the market to have a complete inventory available, allowing them to be competitive and stay on top of innovations in the industry.
Multiple Products Specially Manufactured for Supermarkets
Serv-U places a particular emphasis on customer service and has a Spanish-speaking staff. The team focuses on helping solve customers' current problems, large or small, and uses its expertise to help them anticipate and avoid future issues.
The company offers its services nationwide. They have installation crews that travel to perform medium-sized projects and maintain long-standing relationships with outside carriers and installation companies to complete smaller projects or shipments of individual items.
Over the years, Serv-U has worked closely with Hispanic and other ethnic restaurants, offering them specific products for each style of cuisine to increase labor productivity and reduce costs.
Also, in Hispanic supermarkets, the sale of prepared foods is widespread, and many operators are looking to optimize this service. Thanks to the experience they have acquired over the years, Serv-U is the best partner to help grocers streamline their processes and save on costs.
They have available to independent supermarkets the tools and equipment they need to start their pick-up order business, grow their current operation with new types of equipment, and help them find profit centers that already exist but are untapped. For more information, visit www.servugrocery.com