Are you looking for the best canned-tuna for your meals? Tuny tuna is one of your best options out there. They offer the highest quality and the best flavor in all their tuna product presentations.
However, it is important that you choose the best-canned fish. Tuny is a brand that assures great taste and quality thanks to the high standards of quality control all during the entire production process of canned tuna. Tuny is backed by the most prestigious national and international certificates to give you the confidence that you are consuming an excellent and safe product.
Learn why this tuna brand is an excellent option to enjoy with the family and why these products are an excellent option to sell to your customers and increase your sales.
For more information contact Tuna Tuny directly.
What is Tuny tuna?
Tuny is one of the brands that belong to Grupomar (Industrial Maritime Group). Tuny began its commercialization in the '90s and quickly positioned itself as one of the favorite tuna brands by Mexicans.
Grupomar is a conglomerate, vertically integrated company in the fishing and food industry in Mexico. Experts in tuna fishing, they currently have the most efficient tuna fleet per tonne of haul.
Tuny tuna nutritional value
Tuny tuna is a healthy and nutritious food, high in protein and low in fat and calories.

Among the essential nutrients, it contains are calcium, niacin, vitamins A, B and D, and Omega-3 fatty acids.
Proteins of the tuna, as of other fish, move easily and are metabolized very effectively. A tin of 140 g of tuna can provide nearly a third of the recommended daily serving of protein and 40% of the recommended daily dose of vitamin B12.
Tuna is an excellent source of vitamins B3 and B12, to the extent that the contents of these vitamins outperform the rest of fish, meat and eggs.
Tuna protein helps repair cells and produces new cells, as well as the formation of muscle and is also a natural source of calcium and niacin.
Why pick Tuny tuna?
The Tuny brand, 100% Mexican brand, offers you a wide variety of products, such as tuna in water or oil and salads with or without mayonnaise, among many more, all ready to eat, free of preservatives and with easy opening, in its canned presentations.
In addition to the attention given to the entire production process, behind each Tuna can produced by Tuny there is social and environmental responsibility. The brand is committed to caring for our ecosystem and the next generations.
Tuny tuna product line
Tuny has a wide variety of products, all of the highest quality. Let's take a look.
Classic tuna
This is one of Tuny's most popular tunas, which you can get in two presentations:
Tuny Classic in water, for those who are mindful of their health and want to avoid preservatives.
Tuny Classic in oil, an amazing canned tuna that does not contain harmful preservatives for your health. It is easy to digest and protects your cardiovascular health.
Jumbo
For those who want to share the flavor, Tuny brings jumbo presentations, 1 can yield more than 2 cans of 140g.
Premium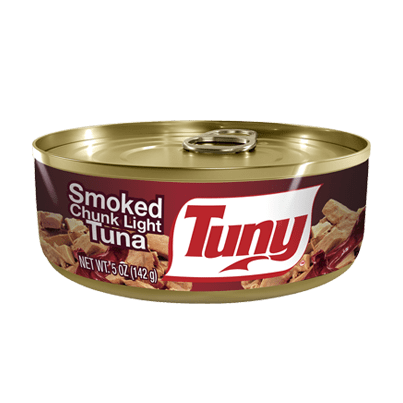 The premium line presents 3 unique products, whose quality and flavor will surprise you:
Tuny Premium in water
Tuny Premium in oil
Tuny Premium smoked in oil
Specialties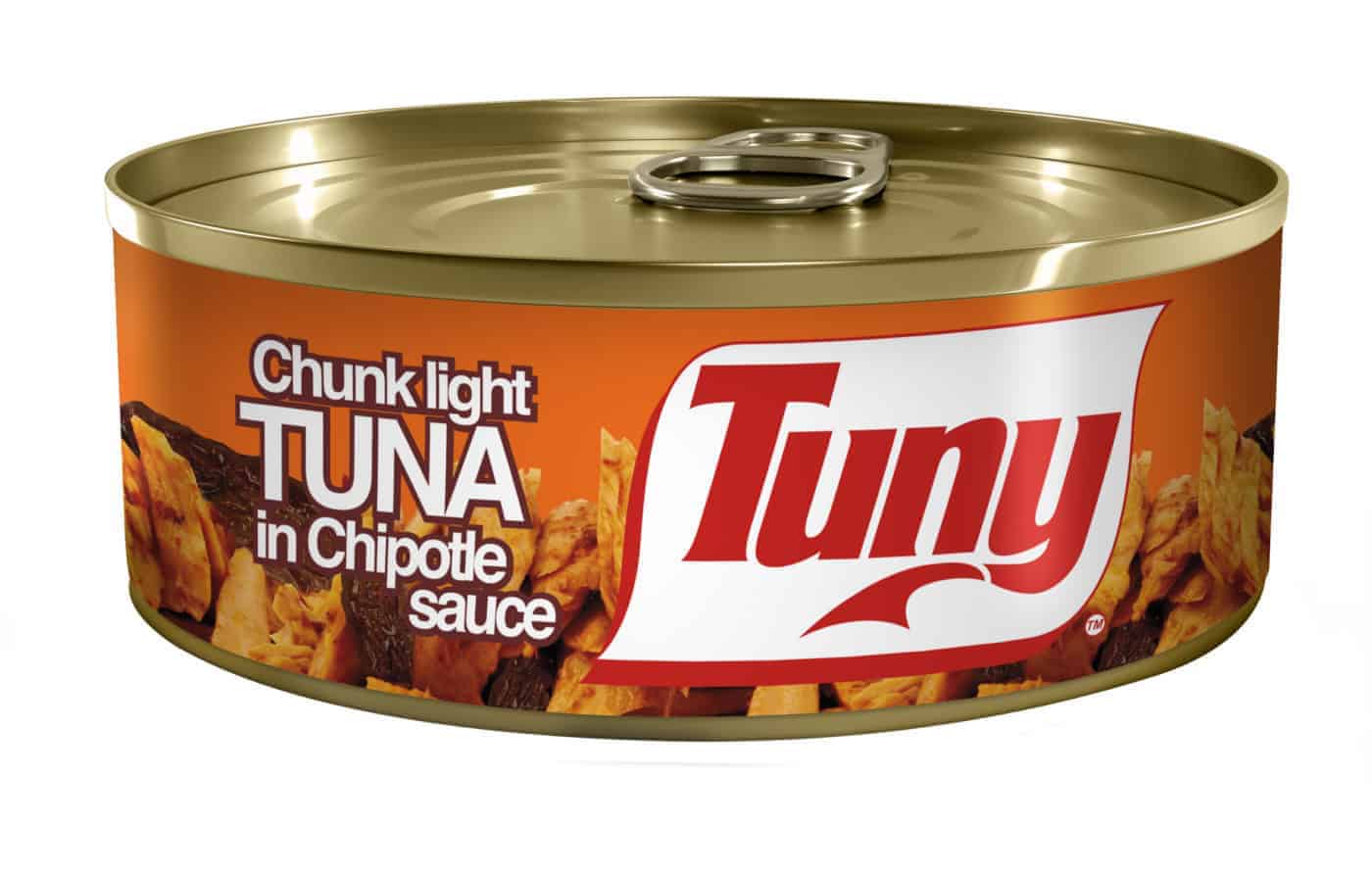 If you want to enjoy delicious tuna with unique flavors, you have to try their line of specialties. You will find products such as:
Tuna in chipotle
Tuna in habanero chile
And, as if that were not enough, you can enjoy other specialties of the tuna, such as salmon and squid.
Related Article: The ingredients you should always have in your kitchen
Tuny Salads
Like all previous products, Tuny tuna salad stands out for its deliciousness and highest quality. It comes in different presentations.
Tuna salad with vegetables with mayonnaise
Tuna salad with vegetables without mayonnaise
---
The on-going goal of this brand is to have differentiated, quality products with the best flavors plus the commitment to develop marketing strategies for each of the various sales channels.
Contact information
If you want to sell or distribute Tuny products in your store, contact us:
Contact: Miguel Longoria
Phone: +1 (281) 664 1195
Email: [email protected]
Website: www.tuny.mx/
Follow them on Facebook, Twitter, and Instagram
EXCLUSIVE PROMOTIONS FOR YOUR STORE!
---
To find out about other "Hot Products" in Abasto, visit our Product Showcase section.