Are you looking for ways to optimize your store's display space and automatically keep your merchandise neat and organized while increasing sales?
Trion's Wonderbar Merchandising System can easily accomplish this for you. Their advanced spring-loaded tray system can display many different kinds of merchandise in your store and automatically push the remaining units to the front of the shelf and a lot more.
From Wonderbar Trays, Hooks, and Bars, these innovative store accessories are an indispensable solution for your store.
How Can Trion's Wonderbar Help My store?
Your store can benefit from implementing Trion's Wonderbar system in several ways:
Increases sales, restocking speed, and planogram changes and displaying more products per square foot.

Enhance shopper experience by making your merchandise easier to grab.

Ensure product rotation and reduce shrinkage for a full range of frozen, refrigerated, and general merchandise products.

Reduce labor costs

Automatically faces products to the shelf front while maintaining side-to-side product positioning and prevents sweeping in all categories.

Gain up to 25% or more in salty snack and up to 35% in candy facings
Presentations
Trion Wonderbar has a tray for almost every product category to meet all your merchandising needs.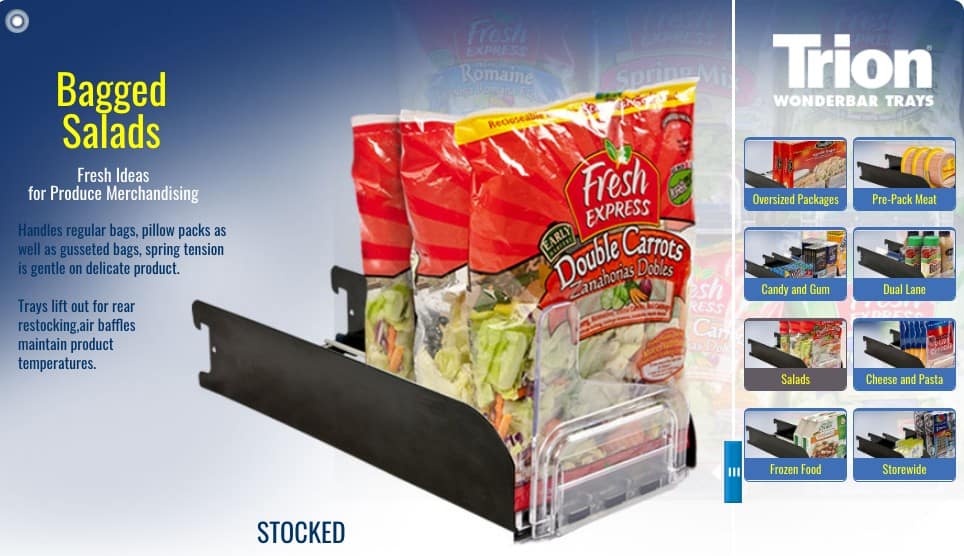 Trion Wonderbar Trays
Under Trion's Wonderbar trays, you will find trays specially designed to accommodate oversized packages, pre-pack meat, candy and gum, salads, cheese and pasta, frozen food, and more.
They also come in Dual Lane trays, Oversized/Double wide trays, Vac Pack Meat Tray, and storewide applications that can adapt to any product size.
Trion Wonderbar Hooks
Trion also offers Pouch Hooks including the standard pouch hook and gravity feed pouch hook and straight entry pouch hook.
Saddle mounts on its universal bar design allow tool-free installation on all thick- and thin-wall gondola and cooler uprights.
Trion Wonderbar Square Cross Bar Tube
Square Cross Bar Tube mounts with Universal Brackets (provided) to most gondola and uprights in coolers, freezers, dry goods areas, and on standard gondola center store.
Saddle-mount or plug-in.
Retrofits major systems.
Manufactured & installation
Trion's products are built to last. Wonderbar products are manufactured with the most innovative accessories to increase facings, maximize visibility, and enhance package billboarding.
Its simple design allows for one-person installation in as little as one-tenth the time of traditional bar systems, without tools using half the staff. Universal Mounts quickly fit into both thick- and thin-walled gondolas, coolers, and freezers.
You can mix and match plug-in hooks, saddle mount hooks, baskets, wire trays, traditional or state-of-the-art adjustable label holders, and more!
Before & After Trion WonderBar
This is what Trion's Wonderbar can do for you!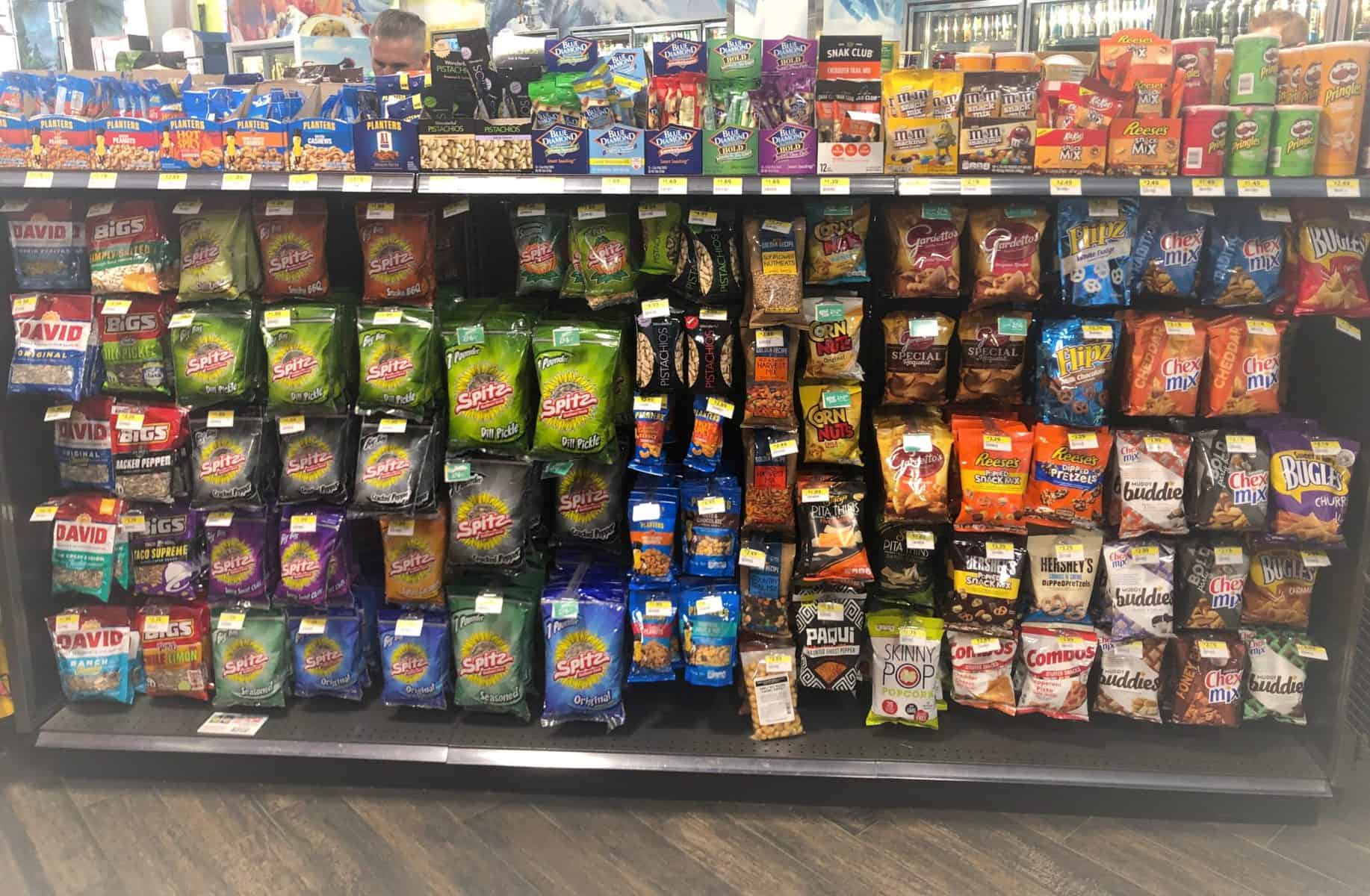 Trion Wonder Bar In Action
Watch this video and learn everything about Trion's Tray Wonderbar System.
Why Trion?
Trion is the industry's leading manufacturer and supplier, with more than 16 million trays earning high praise from retailers and shoppers every day.
Their proprietary products will help you optimize your display space, attract customers, increase sales, and cut labor costs. Their products are built to last and to ensure quick restocking.
CONTACT INFORMATION
If you have any question about Trion's Wonderbar or would like to buy them, contact them:
Contact: Craig Weiskerger
Phone: +1 (800) 444 – 4665
Email: [email protected]
Website: www.triononline.com
Follow them on Facebook, Twitter, and Instagram
EXCLUSIVE PROMOTIONS FOR YOUR STORE!
---
To find out about other "Hot Products" in Abasto, visit our Product Showcase section.