Are you looking for the best salt for your dishes? Check out La Fina salt (o Sal La Fina), a brand of salt that has predominated in everyone's pantry for more than half a century.
La Fina salt has been giving flavor to the most delicious Mexican dishes since the 1960s.
Today we will discuss why this salt is a great ally for all your cooking needs in the kitchen. And why it is an excellent product to offer to your customers to increase your sales.
For more information contact La Fina Salt directly.
What is La Fina salt?
La Fina salt is a company that has produced table salt without additives, iodized and fluoridated salt since the 1960s, suitable for human consumption. It was produced to fill the need of Mexican families, specifically housewives, to have a salt that would provide quality, freshness, whiteness, flavor, and purity.
Related Article: Popular sea salt originates in the Mediterranean
This company has all the certifications in the industry. Not only has it given flavor to all Mexican dishes, but today it is one of the most recognized salt brands on the market. It has a presence in different countries.
Why Choose La Fina salt?
La Fina has always worried about being the best ally of all Mexican housewives in the kitchen. But why pick La Fina? In short, its incredible flavor, color, purity, and price.
Over the years, this company has evolved along with technologies to provide top quality products. Likewise, with almost 60 years of experience producing salt has positioned them as a leading brand in the market.
La Fina salt product line

Among the best-known products of La Fina are:
Table salt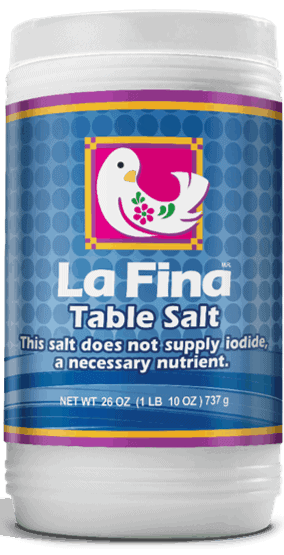 La Fina table salt can't be missing from your kitchen. It is the perfect ingredient that helps bring that flavor in your foods.
Iodized salt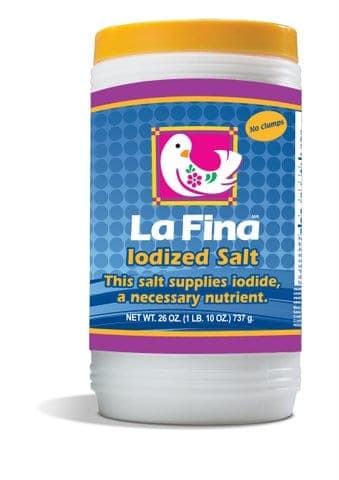 This salt supplies iodide, a necessary nutrient. No clumps. The taste you were missing. Refined with anti-caking additive. Product of Mexico.
Chile and lemon
If you are looking for new ways to add flavor to your meals, what better option than chili and lemon from La Fina. Improve the taste of your dishes in an incredible way. If you want flavor in your food this is a product that you must have in your pantry.
Coarse sea salt
Made with refined sea salt, the unique medium grains of this barbecue, grilling salt is perfect for grilled or baked meats and seafood.
Table salt bulk (25 lb)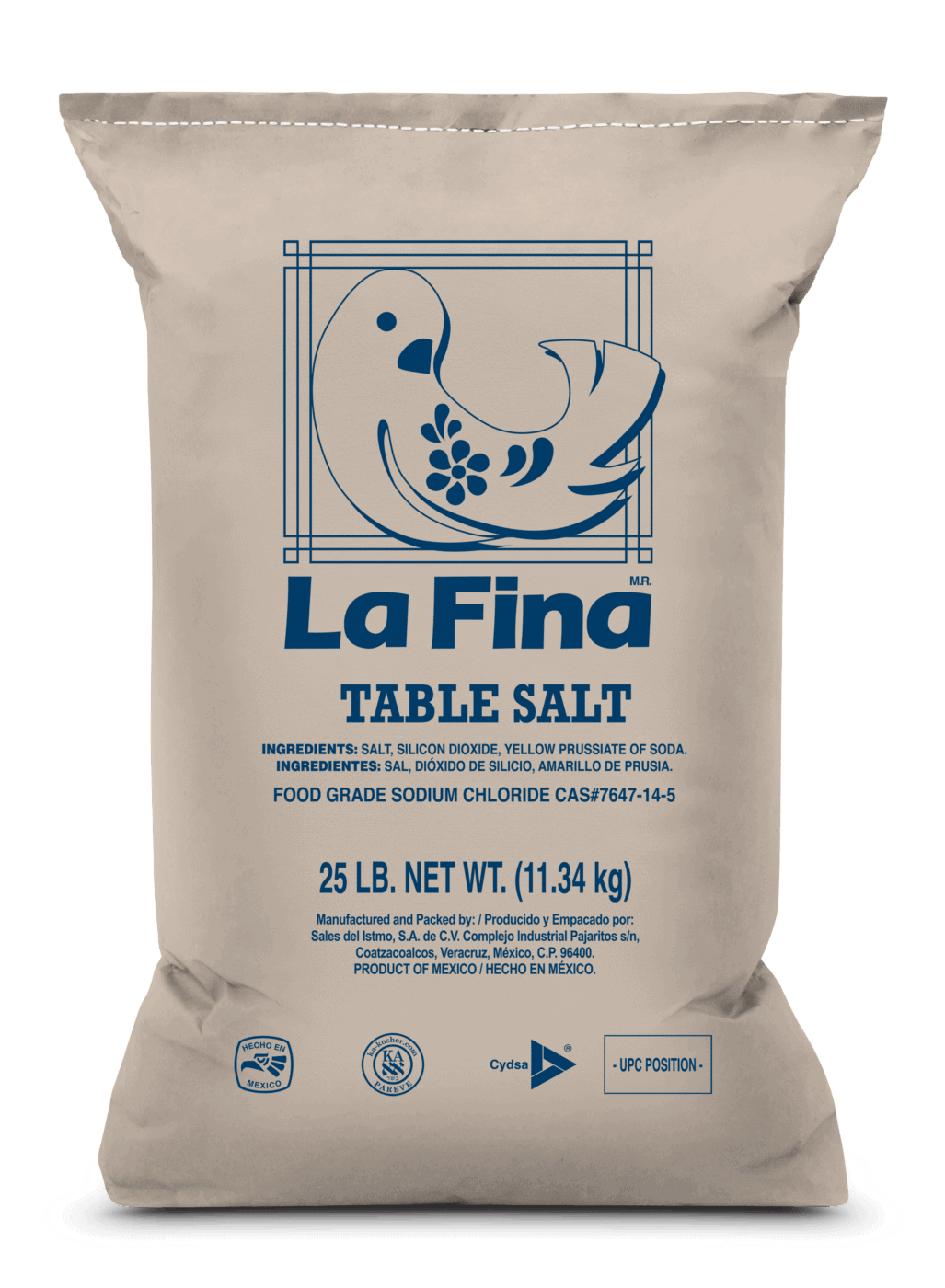 Stock up on an essential cooking ingredient with this 25-pound bag of La Fina table salt! A large supply of table salt to meet the needs of your establishment or home.
Evaporated salt bulk (50 lb)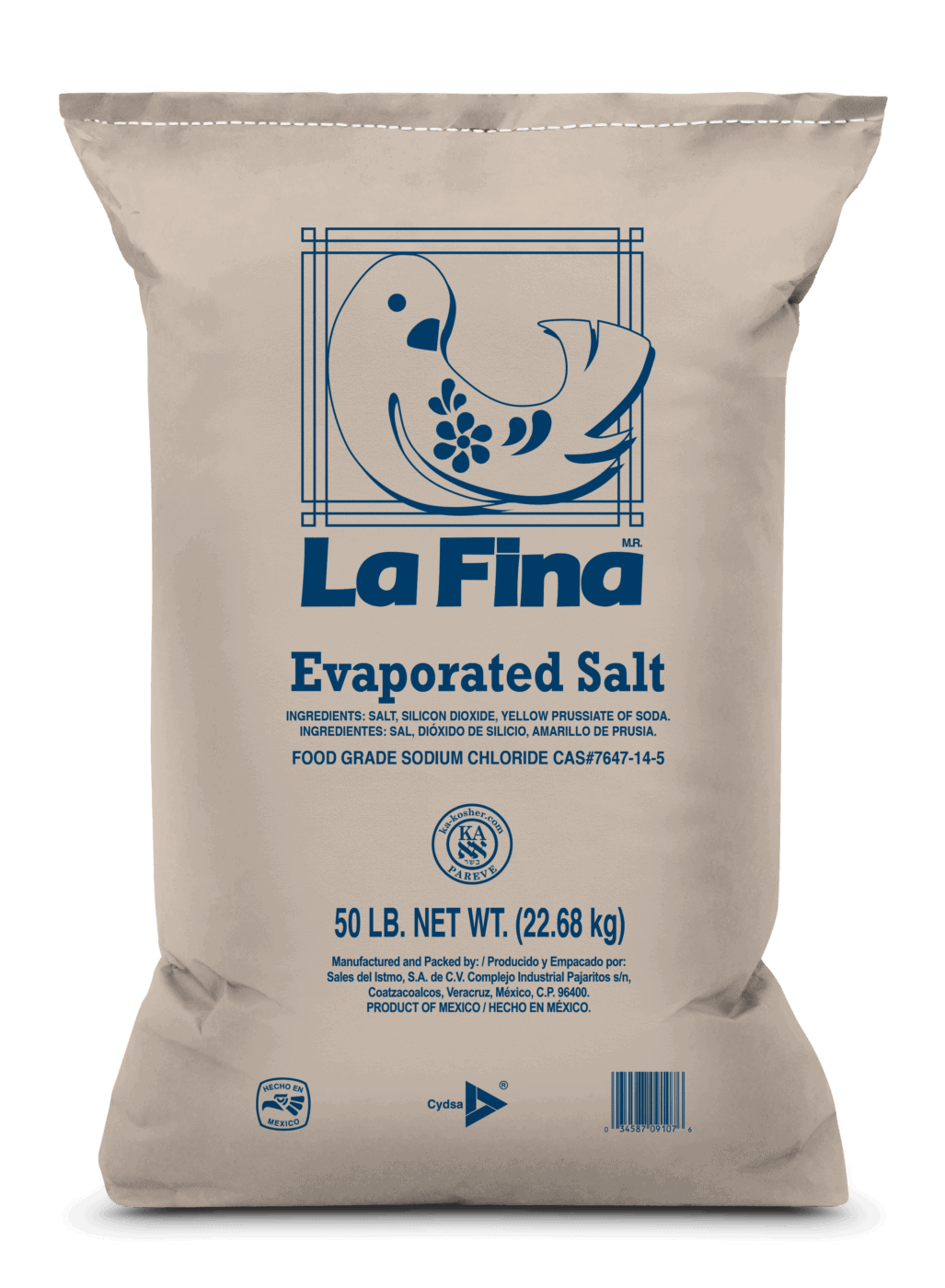 It dissolves quickly, mixes easily in your recipes! Due to the versatility and excellent consistency of this product, it is excellent to have it always at hand.
Other services
La Fina has products for the foodservice industry. They also have the application of Salt in Pellets for water treatment.
Quality and prestige recognized worldwide
La Fina Salt (Sal la Fina) is part of SISA (Sales del Istmo), a company that produces iodized and fluoridated salt, with the highest quality standards. This company has all the certifications and also has incredible recognitions, such as:
North America's Shingo Prize for Excellence in Manufacturing 1999
ISO-9001-2008, ISO-14001-2004 and FSSC-22000-2013 Certifications
Certificate of Compliance with Achilles and Sedex Standards
Kosher Grade Certification
Halal Grade Certification
Clean Industry Certificate granted by the Mexican Federal Environmental Protection Agency (PROFEPA)
Contact information
If you want to sell or distribute La Fina salt products in your store, contact us:
Contact: Victor Matus
Phone: +1 (214) 575 9813
Email: [email protected]
Website: www.lafina.com.mx
Follow them on LinkedIn
EXCLUSIVE PROMOTIONS FOR YOUR STORE!
---
To find out about other "Hot Products" in Abasto, visit our Product Showcase section.